HH The Amir Patronizes Closing of HH The Amir's Sword Equestrian Festival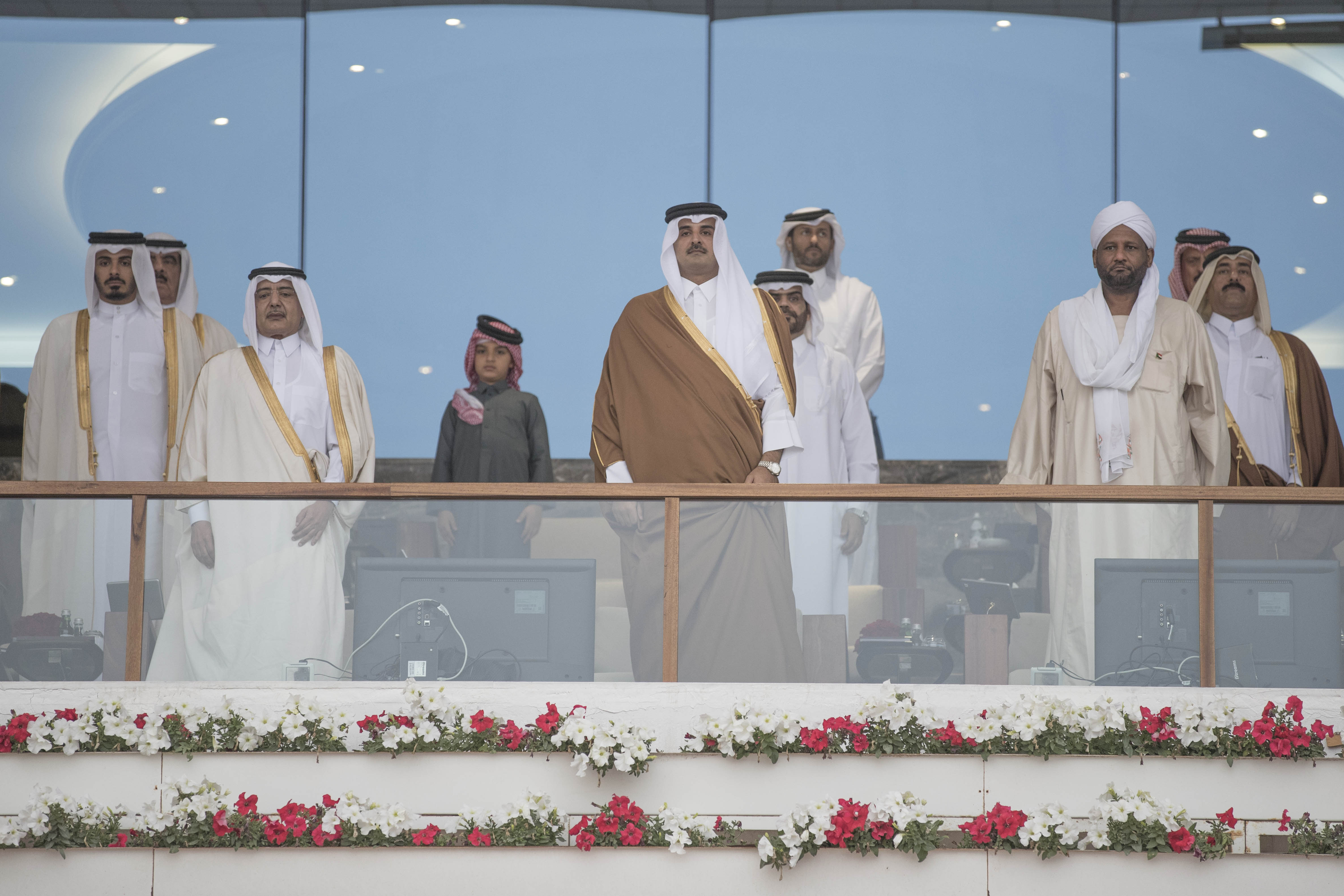 Patronizing the 33 race of Arabian Thoroughbred Horses on HH The Amir sword held at the racing and Equestrian club – Al Rayyan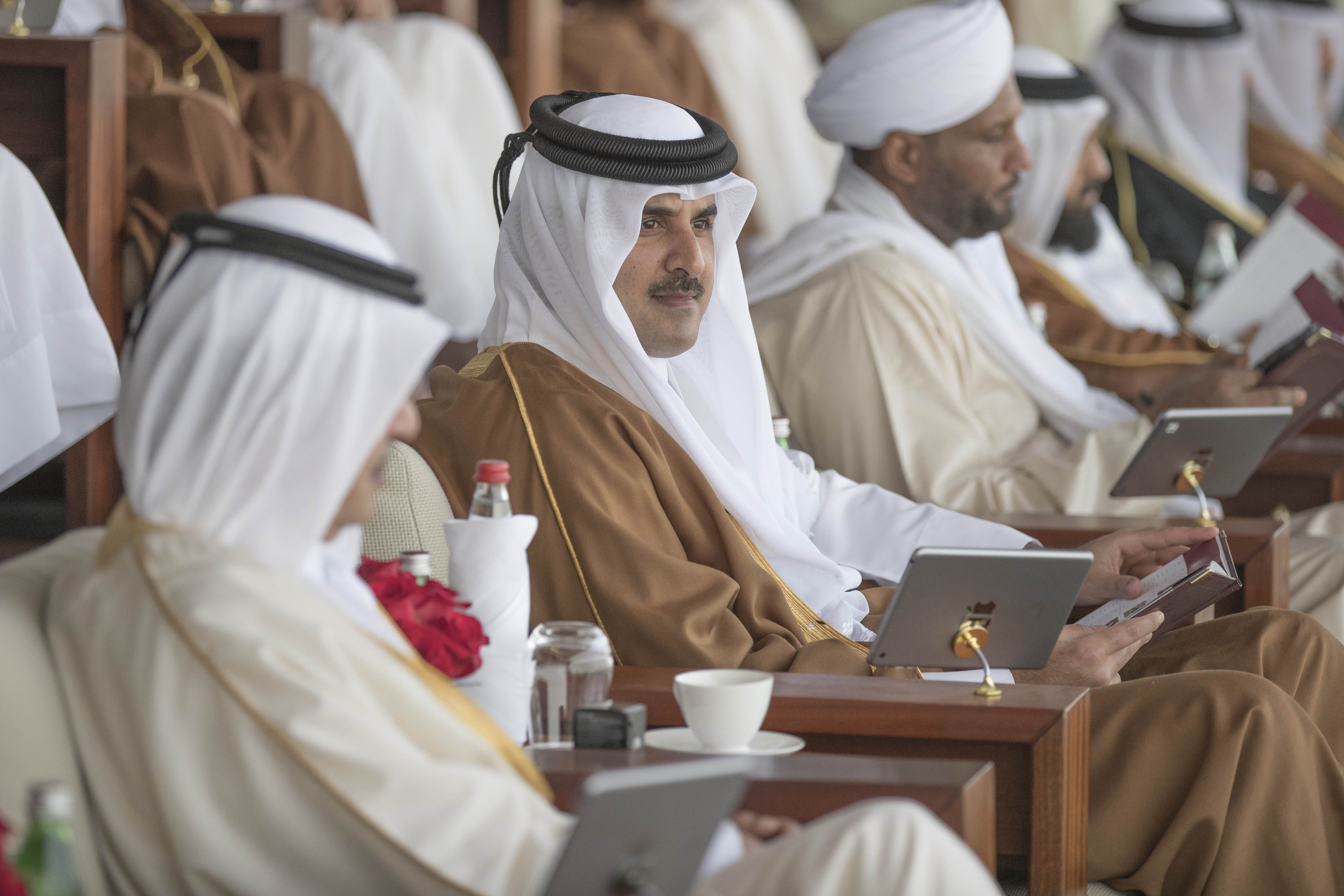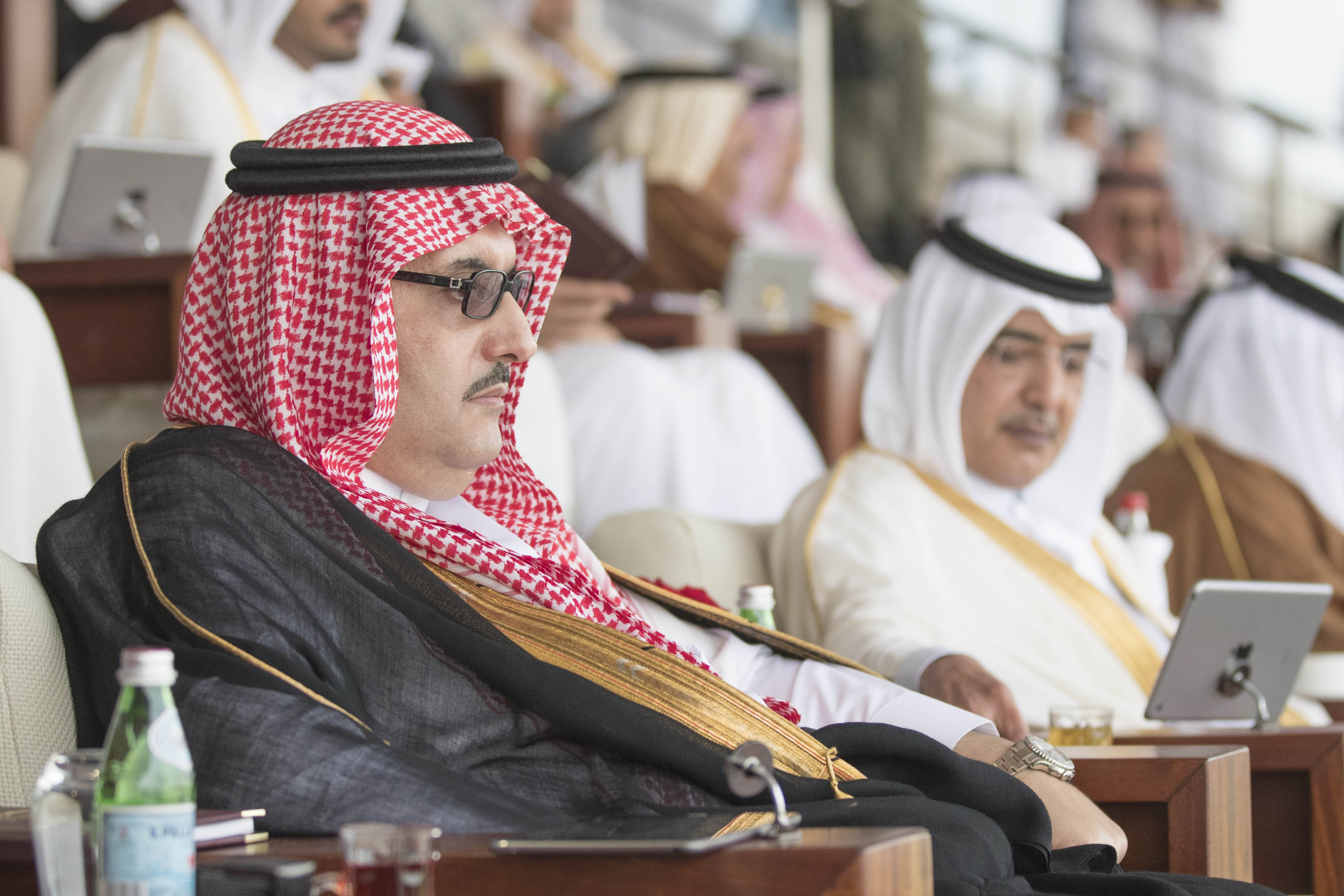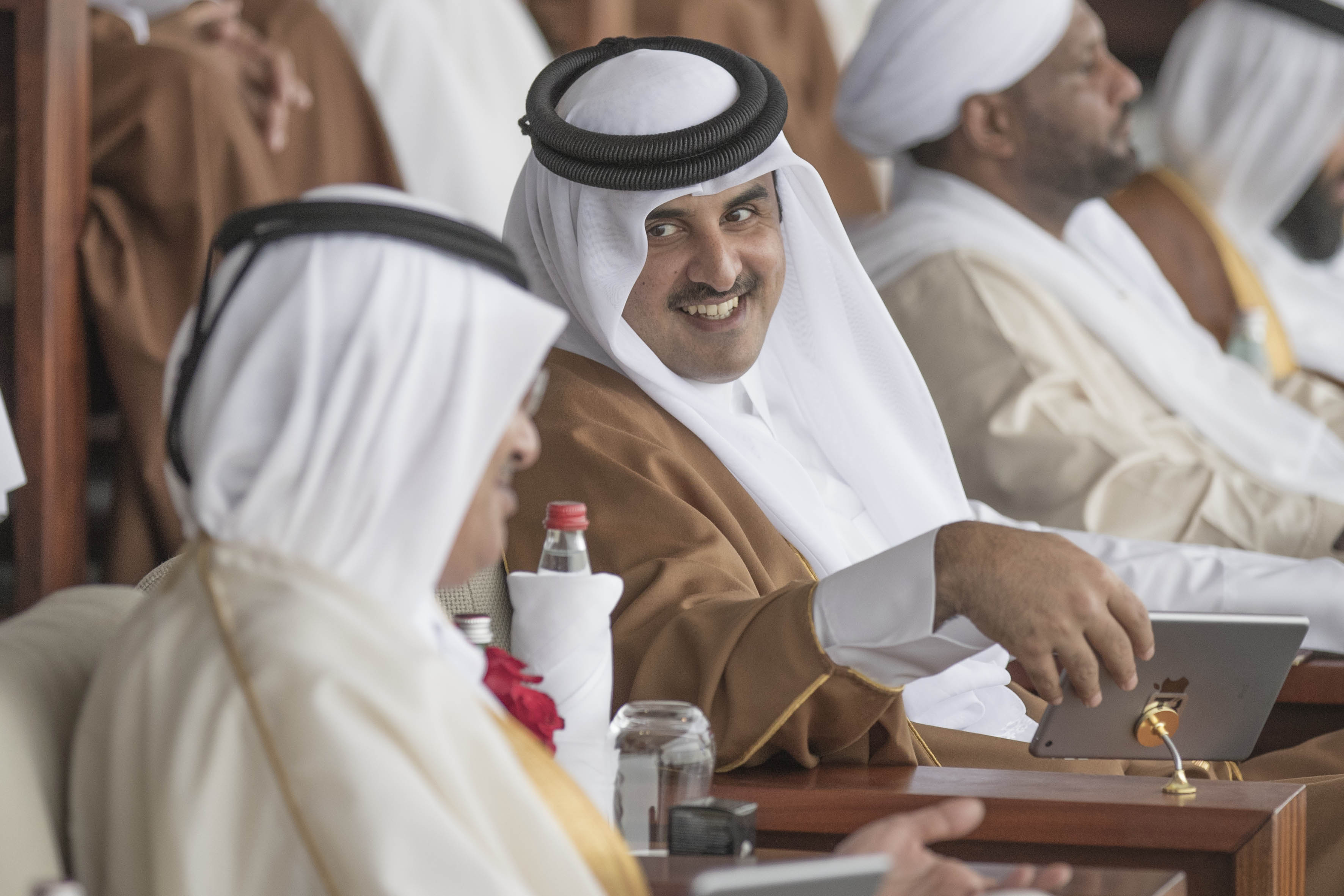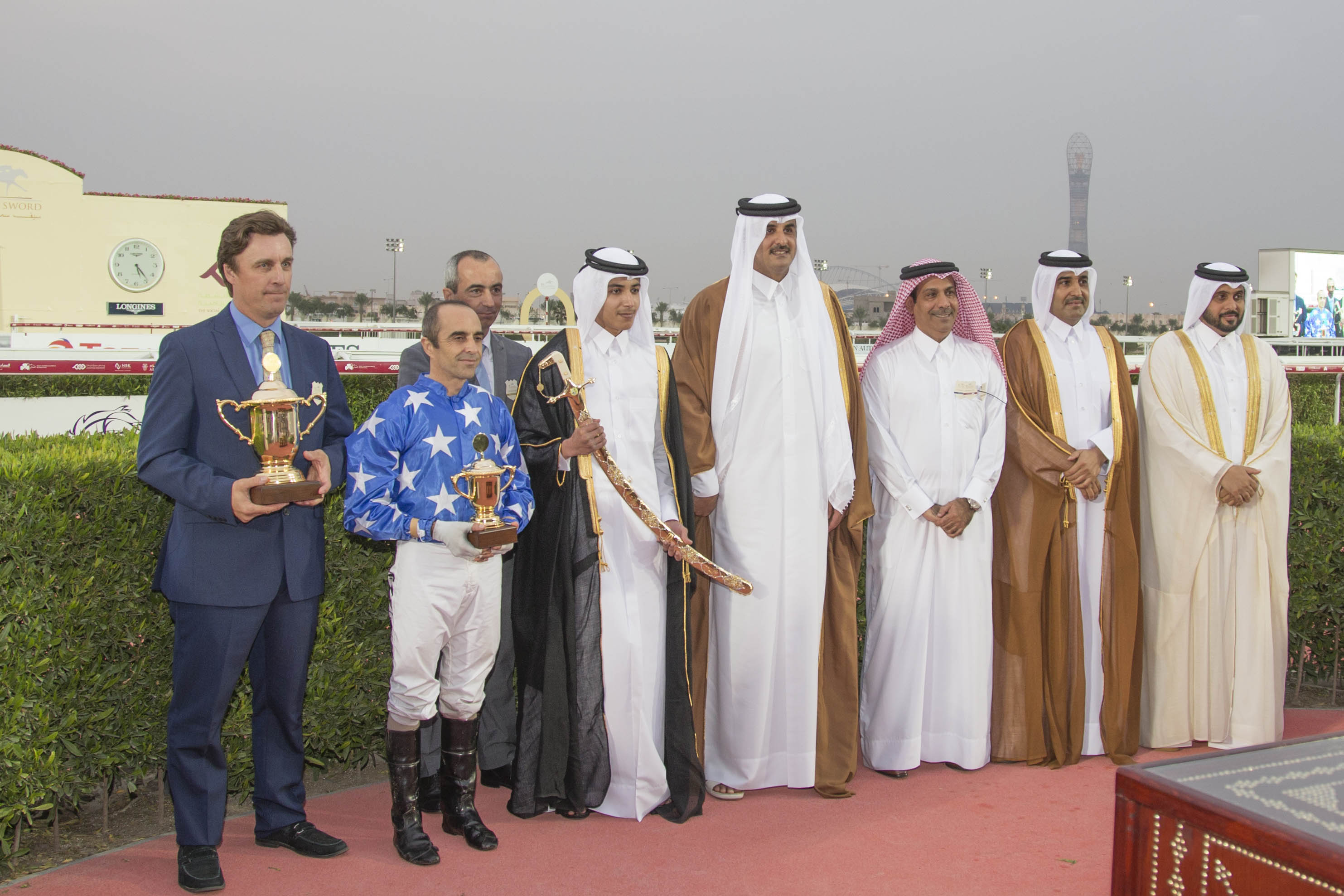 Crowning of the winners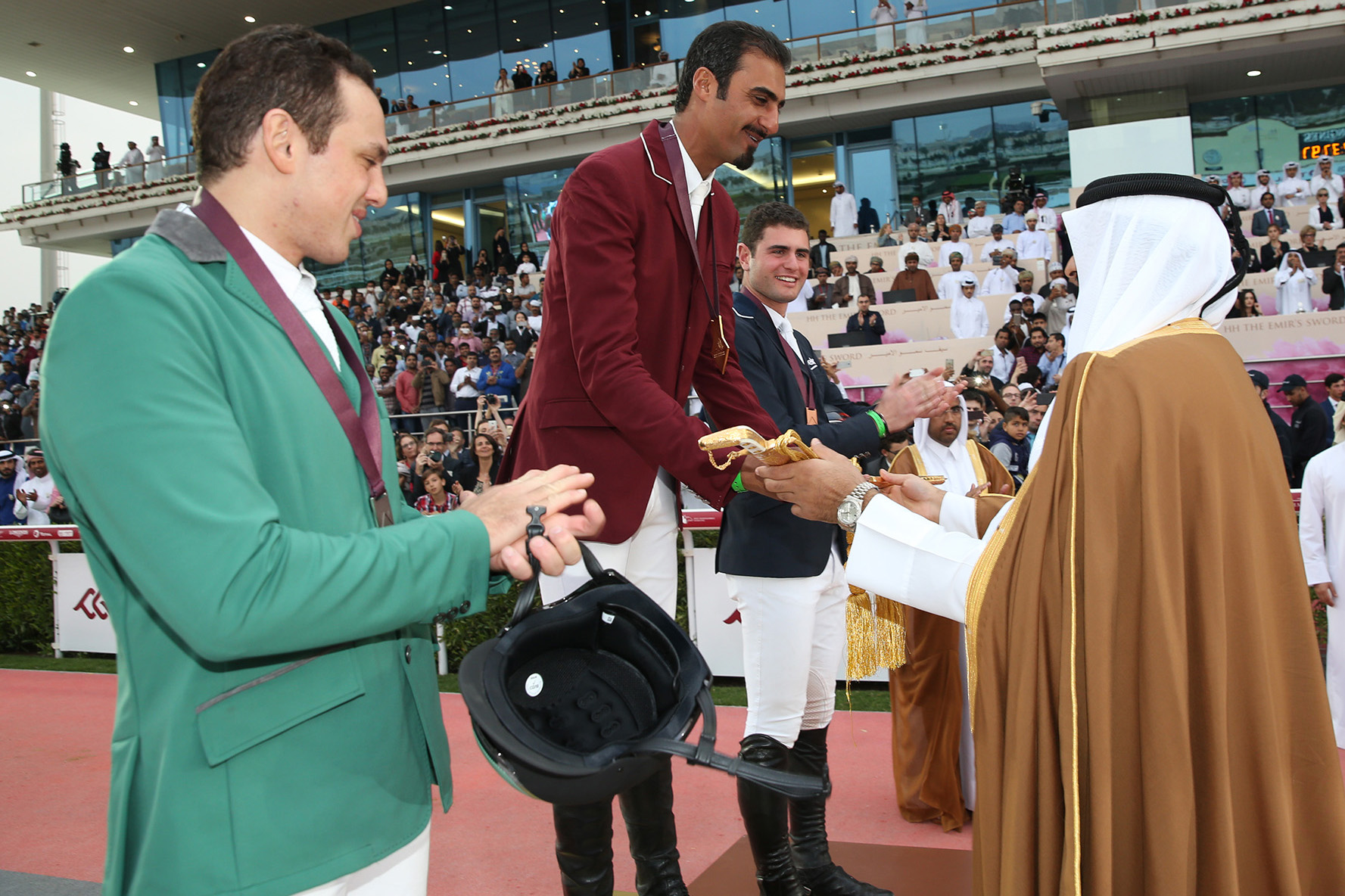 HH The Amir Sheikh Tamim bin Hamad Al-Thani patronized this afternoon the closing of HH The Amir's Sword equestrian festival at the Racing and Equestrian Club, Al Rayyan.

The final races were attended by Sudanese President's Assistance Abdulrahman Al Sadig Al Mahdi and Prince Abdulaziz bin Ahmed bin Abdulaziz Al Saud of Saudi Arabia.

The festival closing was also attended by HH Sheikh Abdullah bin Khalifa Al-Thani, HE Sheikh Jassim bin Khalifa Al -Thani, HE the Advisory Council's Speaker Mohammed bin Mubarak Al Khulaifi and a number of Their Excellences Sheikhs and ministers in addition to heads of diplomatic missions, horse owners and equestrian sport enthusiasts.

Following the races, HH The Amir handed over the Golden Sword to HE Sheikh Khalifa bin Mohammed bin Khalifa Al Thani, owner of the horse (Ebraz) the winner of the main (Eighth) race and handed HH the Emir's award to Maher Ibrahim Lutfallah, owner of the horse (Chopin) winner in the seventh race.

HH The Amir also handed the Silver sword to Khalifa bin Hamad bin Khalifa Al Attiyah, owner of the horse (AJS Gannas), winner in the sixth race.

HH The Amir also crowned the winners in the Showjumping Grand Prix held today as part of the Festival, where the winners were HE Sheikh Ali bin Khalid Al-Thani, first place, Abdullah Al Sharbatly - second, and Derin Demirsoy - third.