HH The Amir Inaugurates Laffan Refinery 2 Project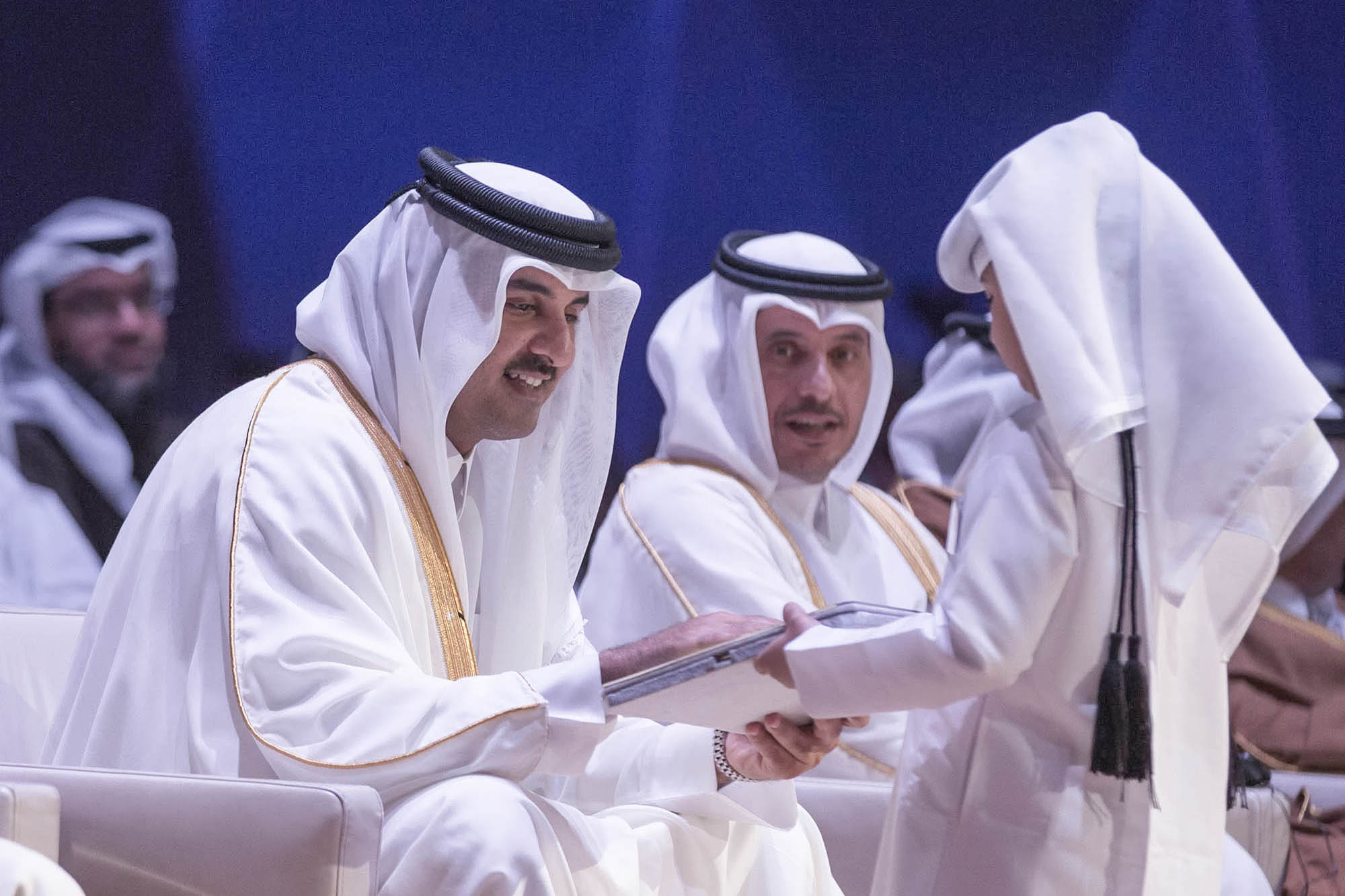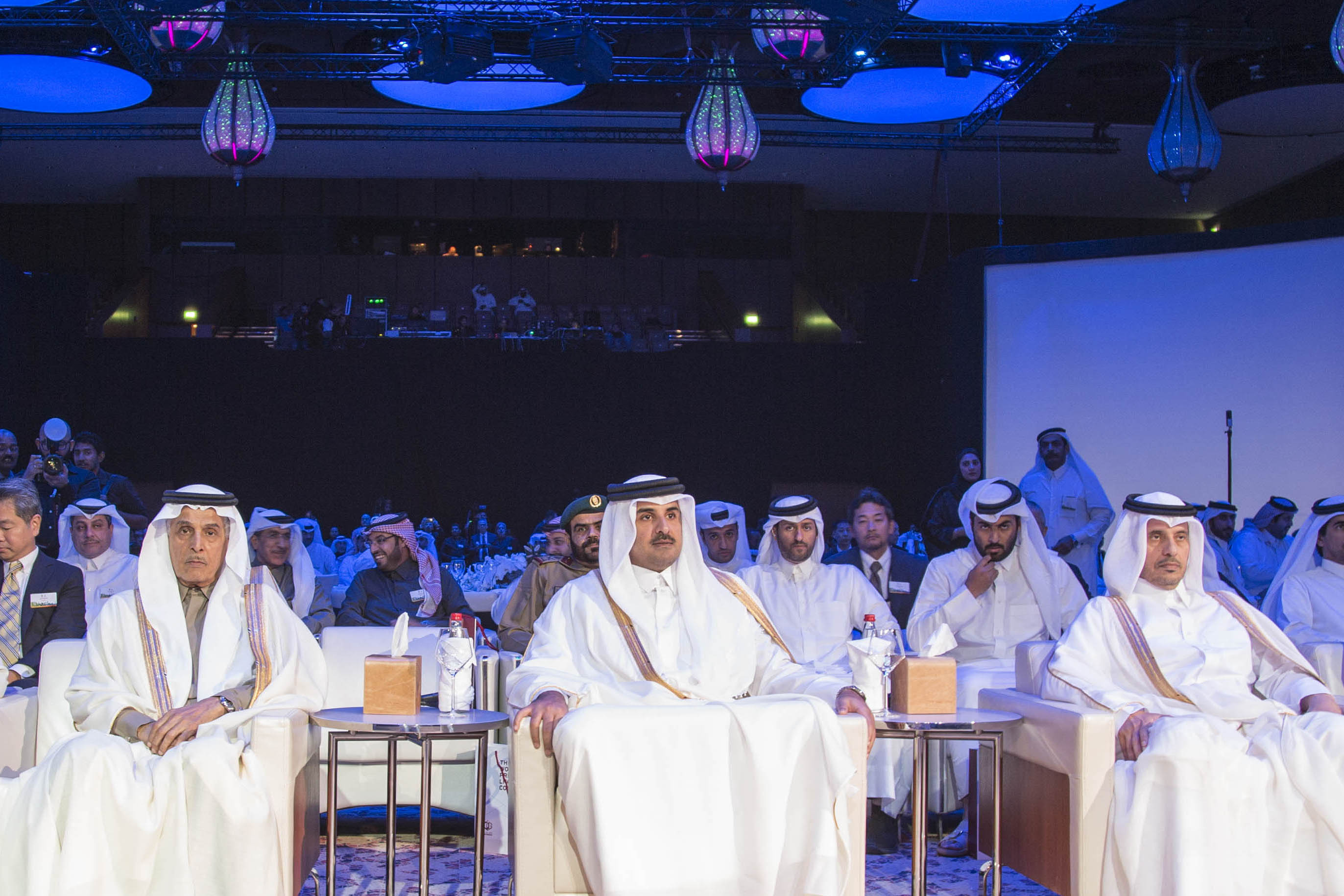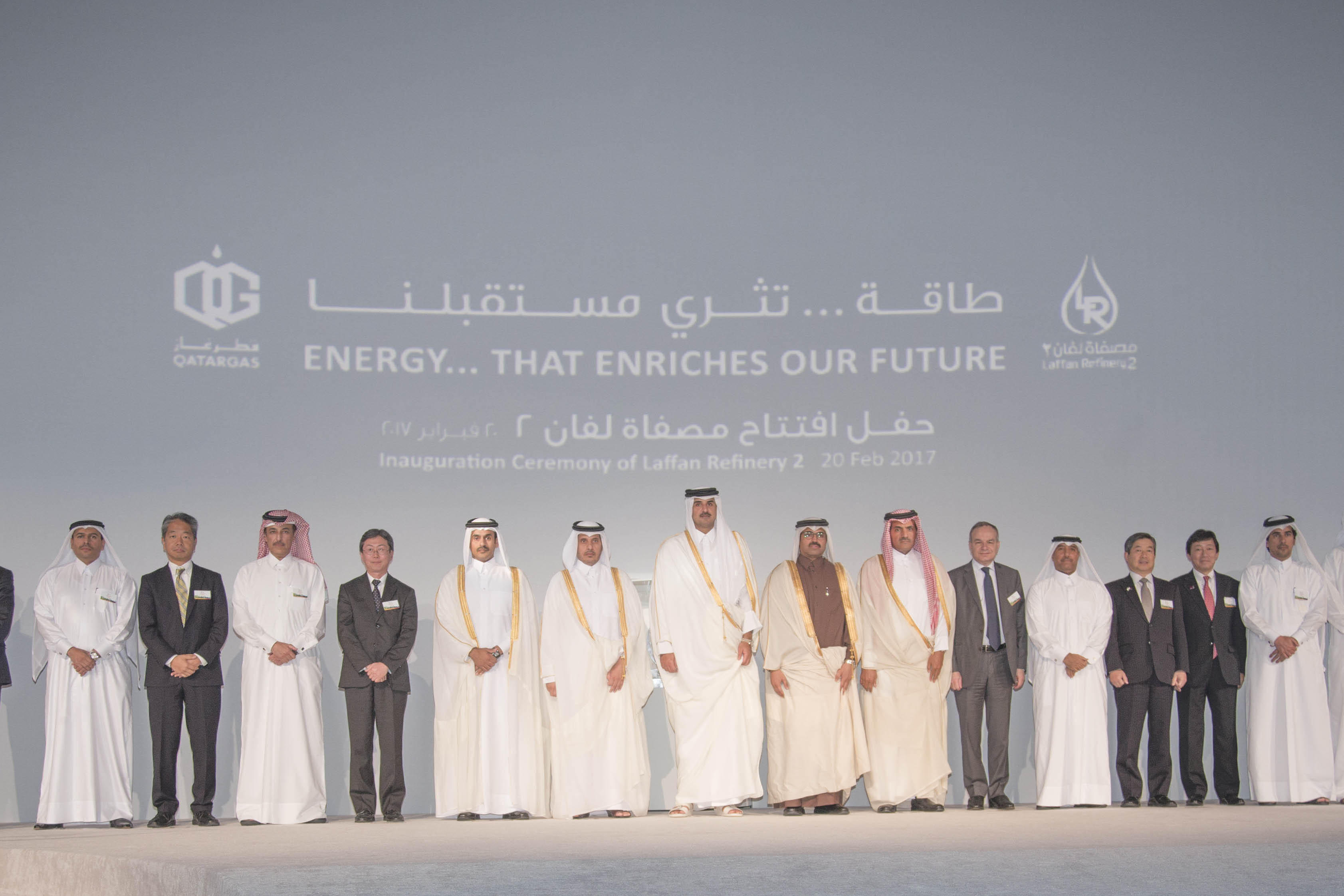 HH The Amir Sheikh Tamim bin Hamad Al-Thani inaugurated Laffan Refinery 2 project in an opening ceremony held on Monday morning at Qatar National Convention Centre under the slogan "Energy Enrich our Future".

The ceremony was attended by HE Prime Minister and Minister of Interior Sheikh Abdullah bin Nasser bin Khalifa Al-Thani, HE Chairman of Advisory Council Mohammed bin Mubarak Al Khulaifi and a number of Their Excellencies Sheikhs, Ministers, Ambassadors accredited to the state and guests of the ceremony.

At the beginning of the ceremony, HE Managing Director and CEO of Qatar Petroleum and Board Chairman of Qatargas Engineer Saad Sherida Al Kaabi delivered a speech in which he expressed his pleasure at HH Th Amir's attendance in the ceremony and HH's support and inauguration of this important achievement that aligned with the Qatar's National Vision 2030 to reach the ultimate goal which is the achievement of the sustainable development and to ensure a decent living generation after generation.

HE added that the successful operation of the Laffan Refinery 2 has doubled Qatar's energy to refine condensates, bringing its total capacity to 292,000 bpd, and making it one of the largest condensate refineries in the world as it has higher levels of environmental conservation.

HE Engineer Saad Sherida Al Kaabi stressed that the project supports the energy and industry sectors and will create new economic opportunities by enhancing the strength of exports and meeting long-term needs of global markets.

After that, a film was screened about the energy sector and the efforts through which the State of Qatar maintained its leading position in the field of natural gas industry and the evolution of the project. A documentary film about Laffan Refinery 2 project and the integration between human and technical capacities was also screened during the ceremony.