HH The Amir Attends Conclusion of Founder's Camel Festival Competitions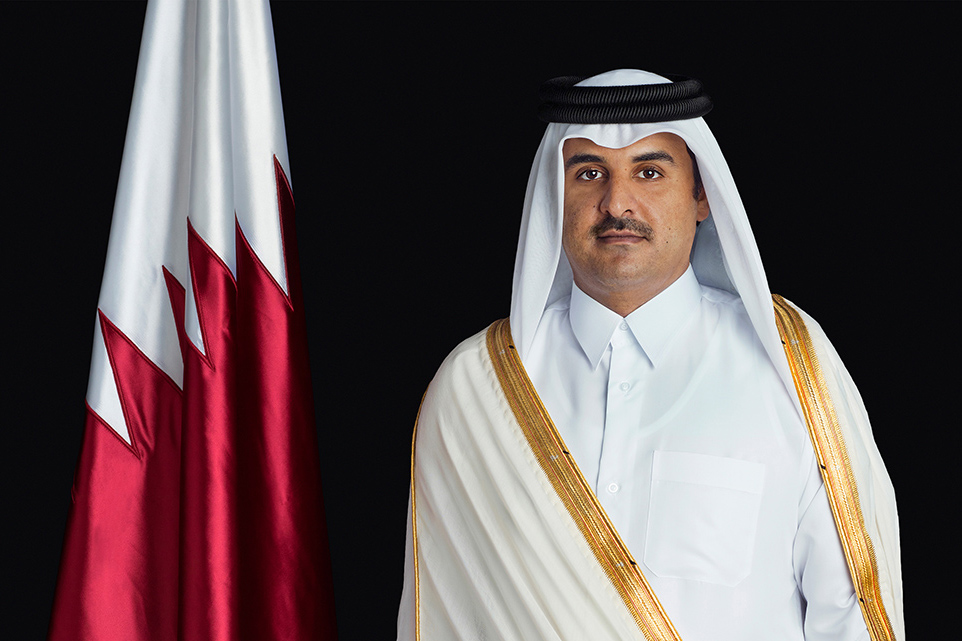 His Highness The Amir Sheikh Tamim bin Hamad Al Thani, attended the final day of the Founder Sheikh Jassem bin Mohammed bin Thani Camel Festival Competitions for purebred Arabian camels during the 2017/2018 season, which was held on al Shahaniya Racetrack.
HH The Amir attended the final race for camels five years and older owned by sheikhs, and the final for camels in the same age category and owned by members of the tribal groups.
The competition was attended by a number of Their Excellences Sheikhs, tribesmen and a large audience of camel race lovers.