HH The Amir Receives Qatari Citizens Kidnapped in Iraq after Their Return Home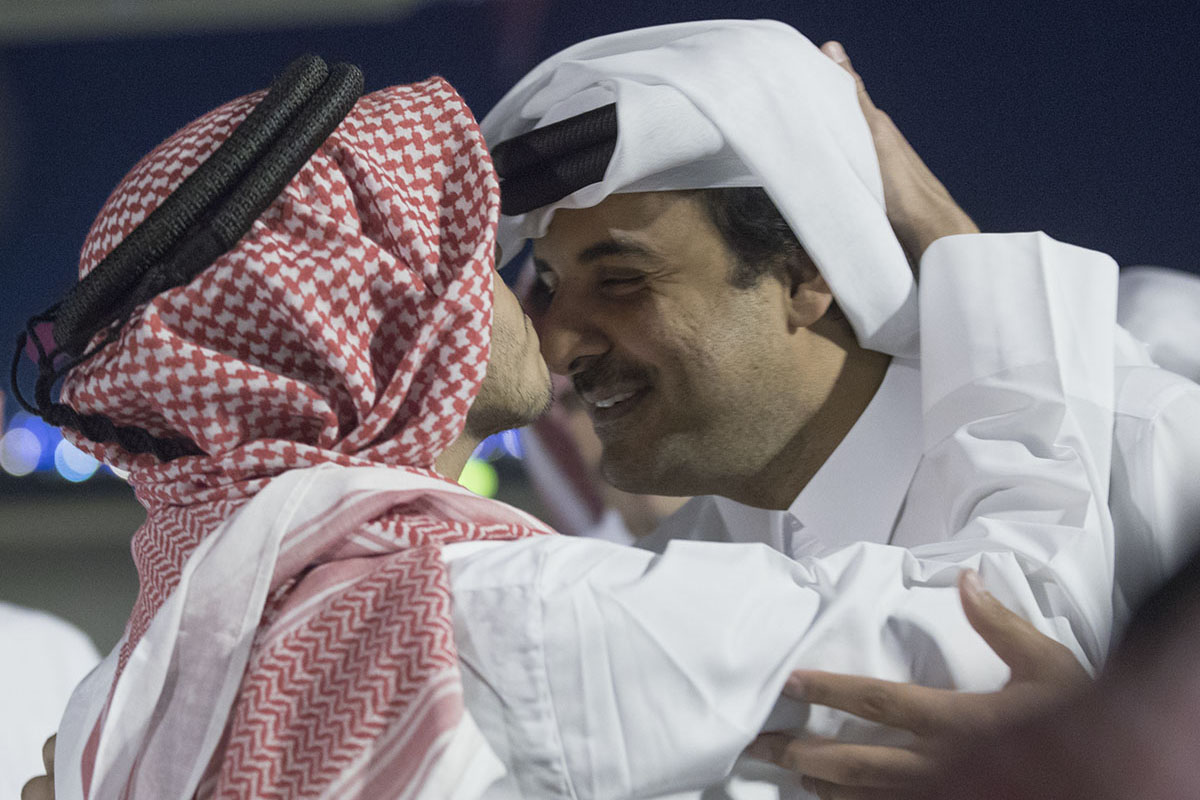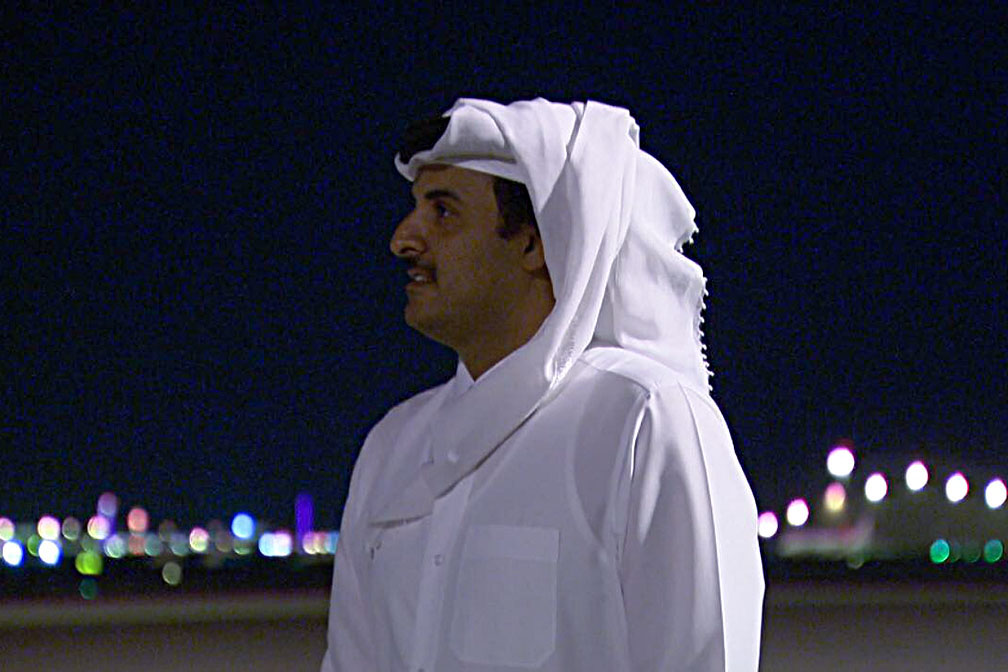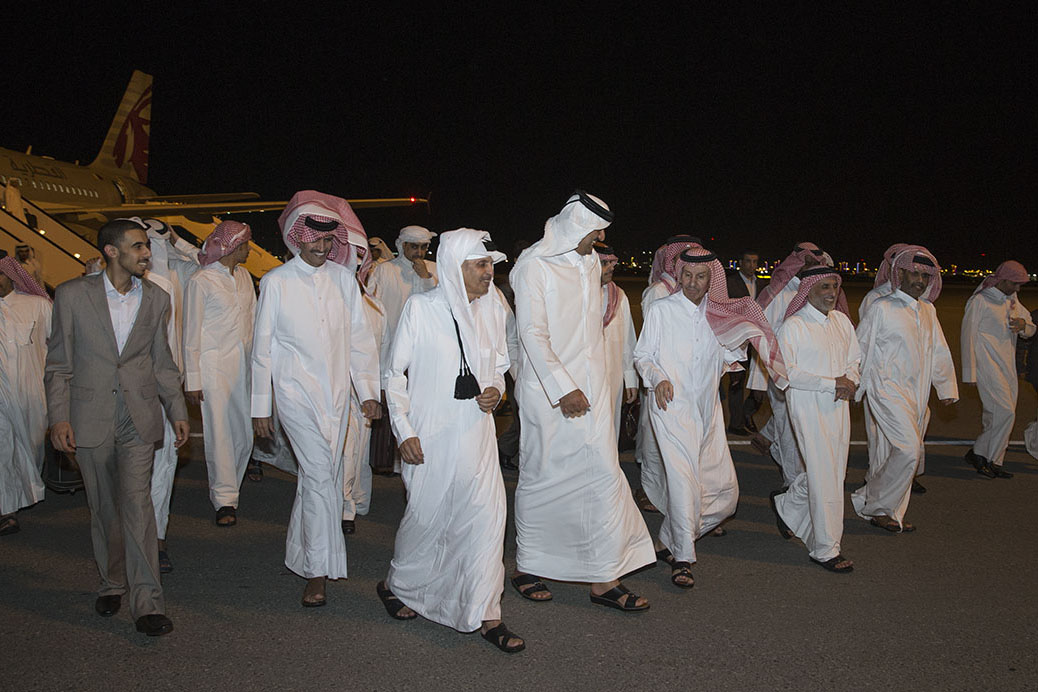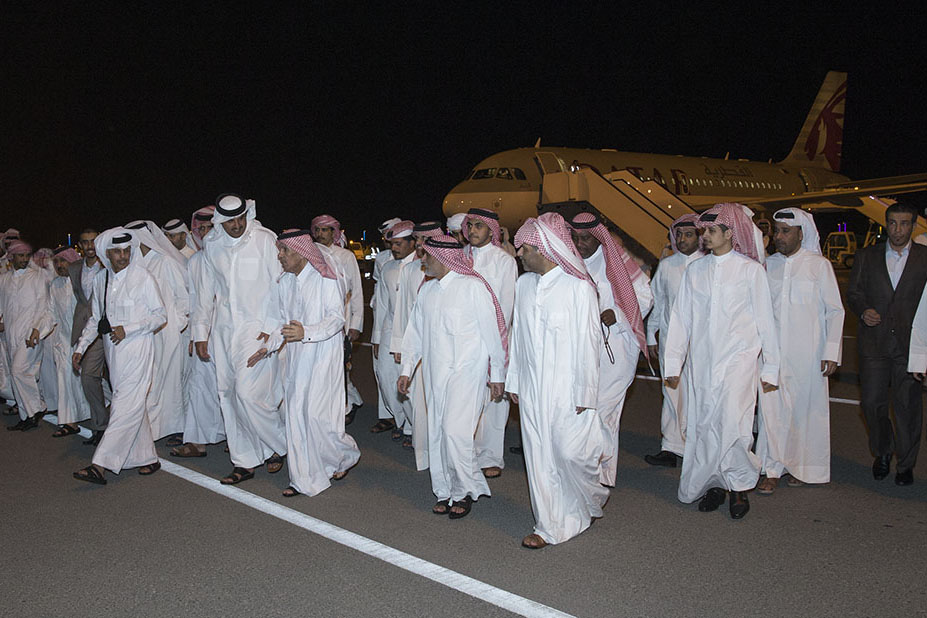 His Highness The Amir Sheikh Tamim bin Hamad Al Thani received the Qatari citizens who were kidnapped in the Republic of Iraq, upon their arrival to Doha International Airport Friday afternoon.
The number of Qatari citizens kidnapped was (26) and the people accompanying them. They entered Iraq legally and were kidnapped while they were on a hunting trip in December 2015.