HH The Amir Visits Qatar University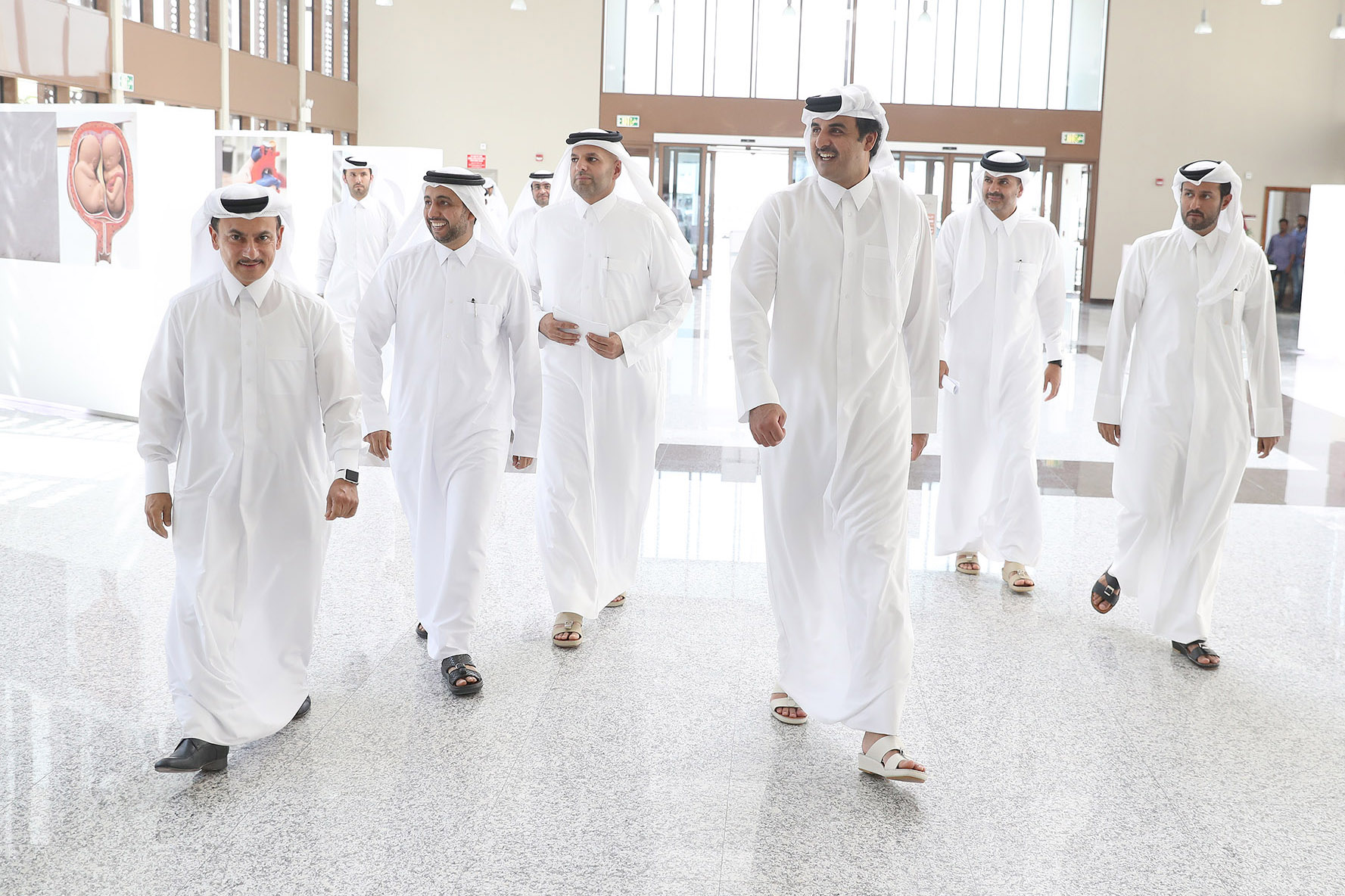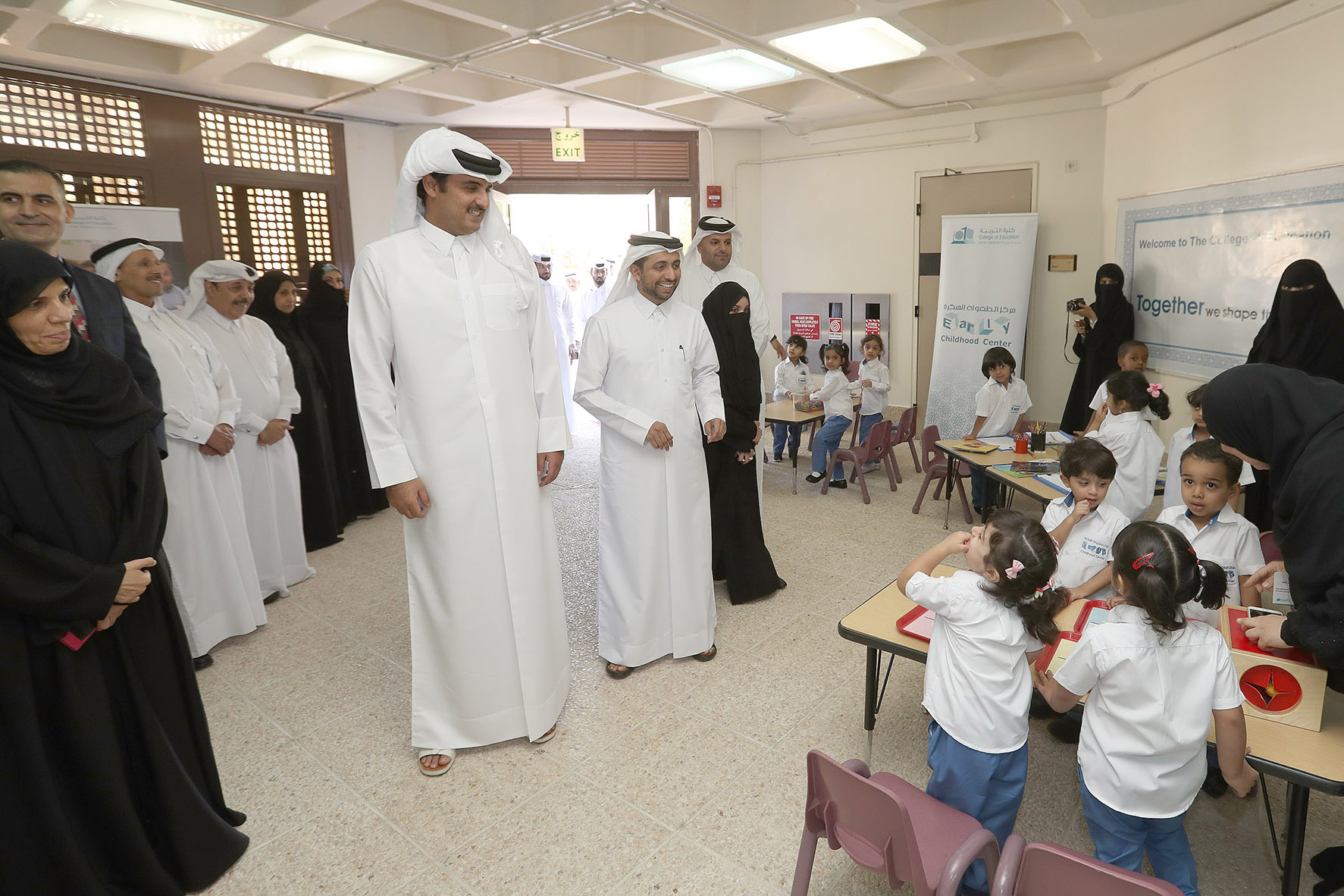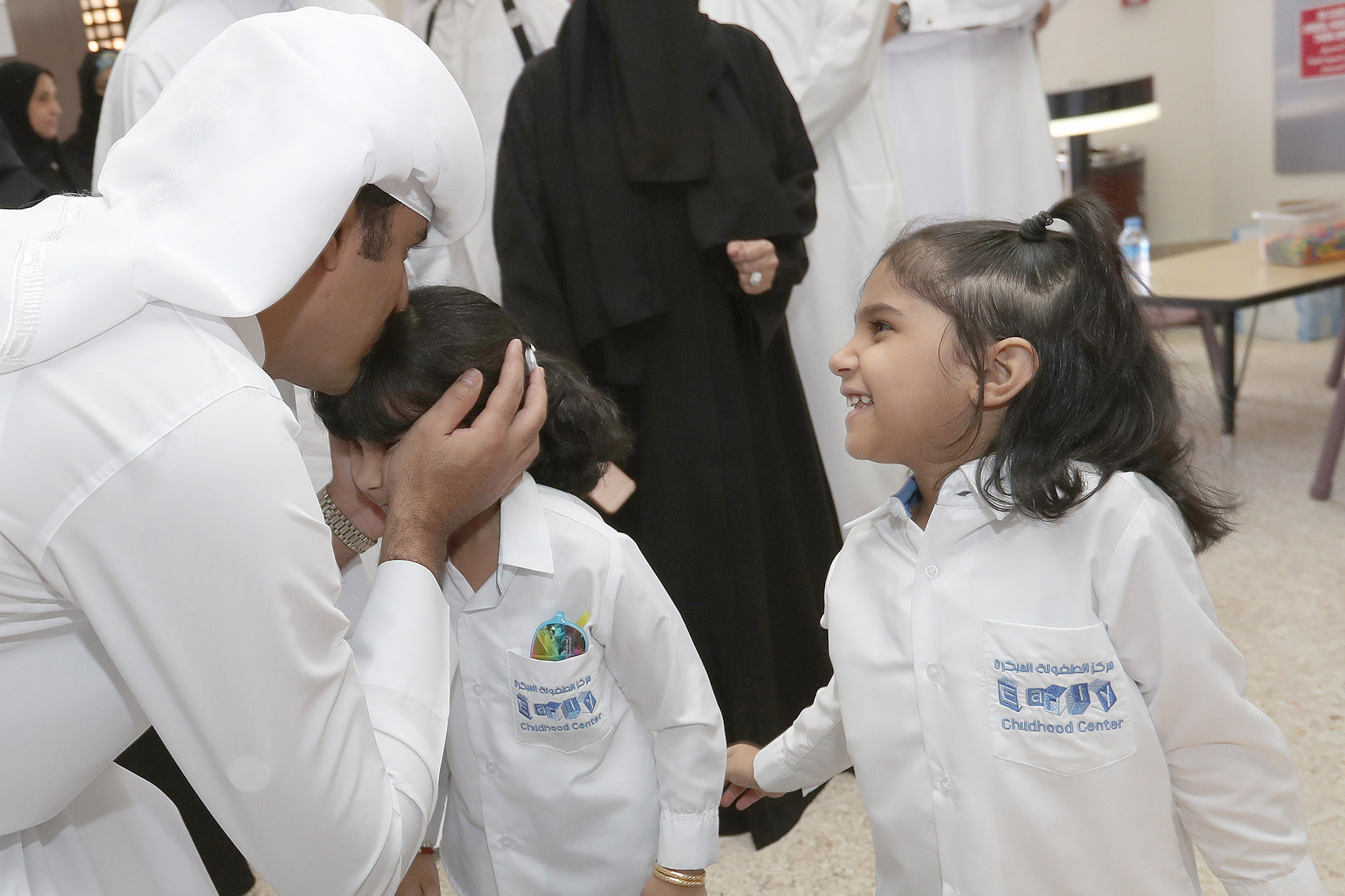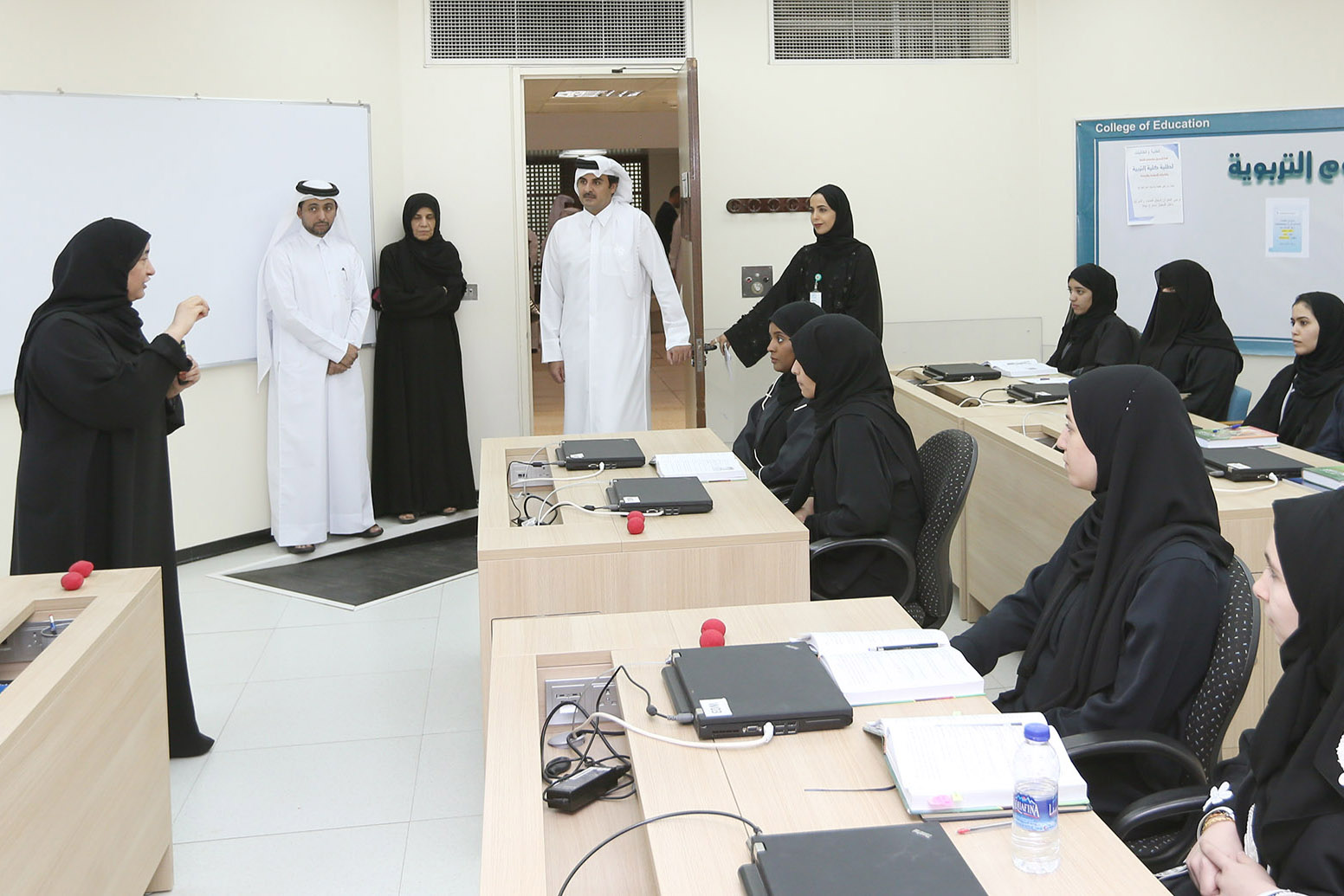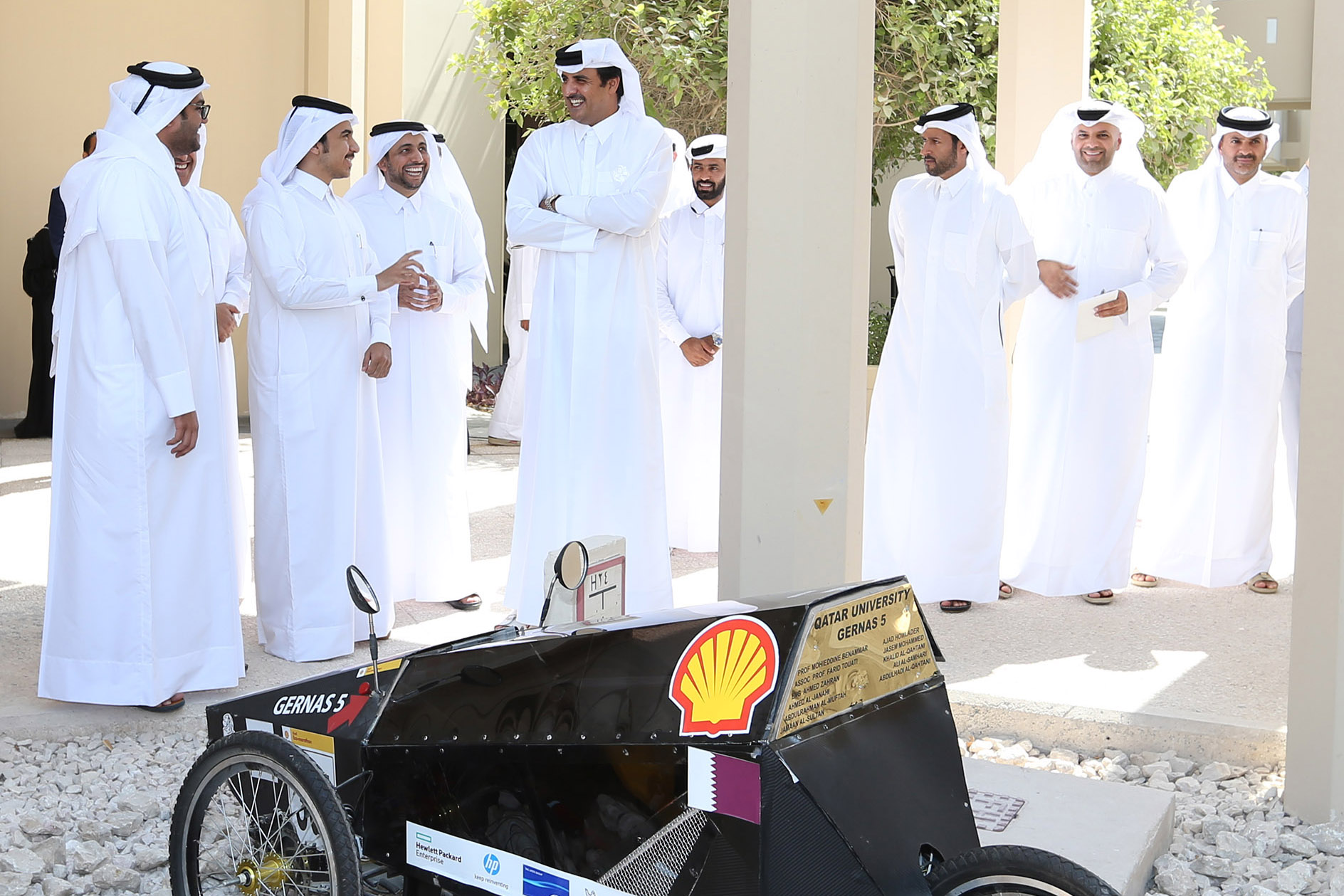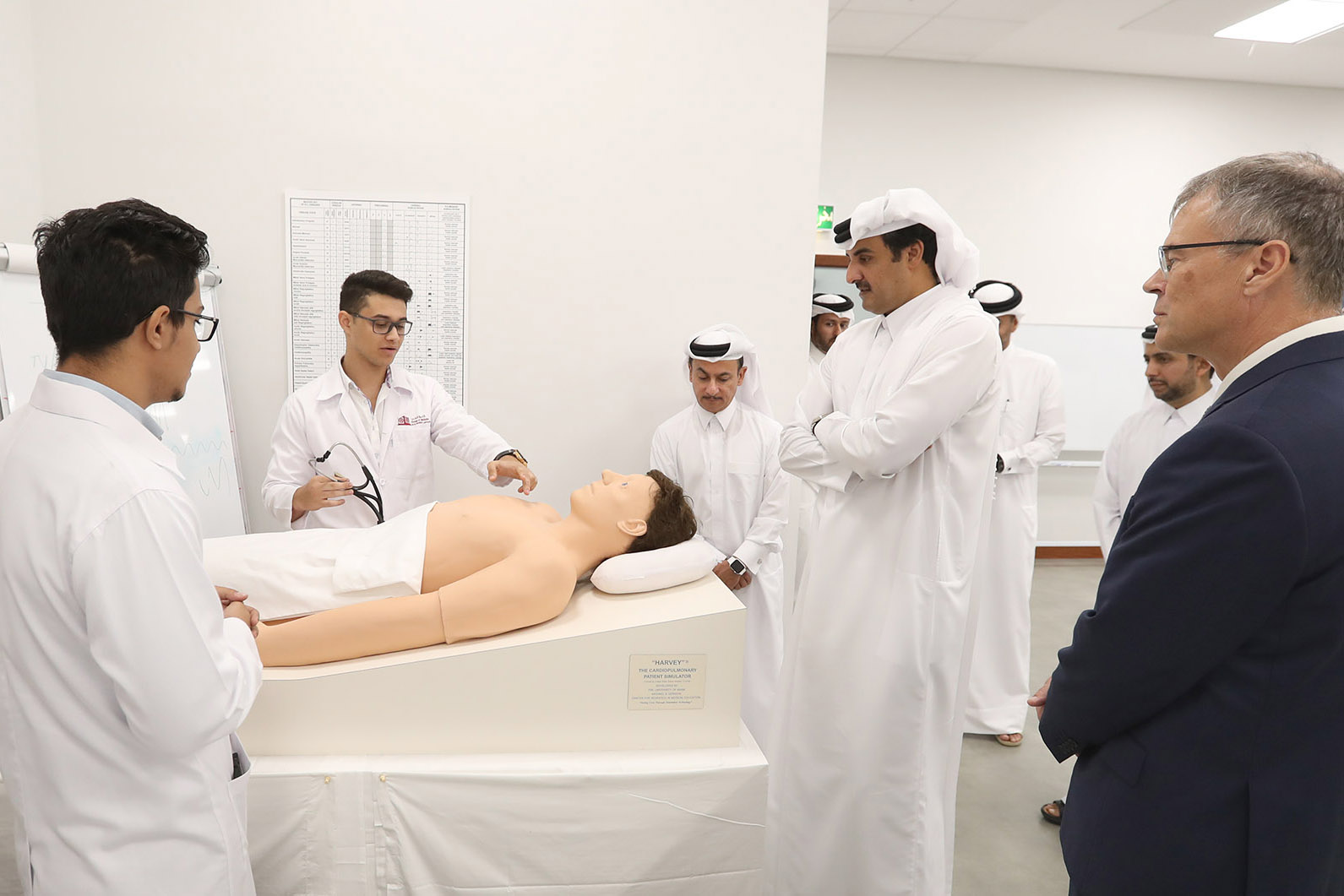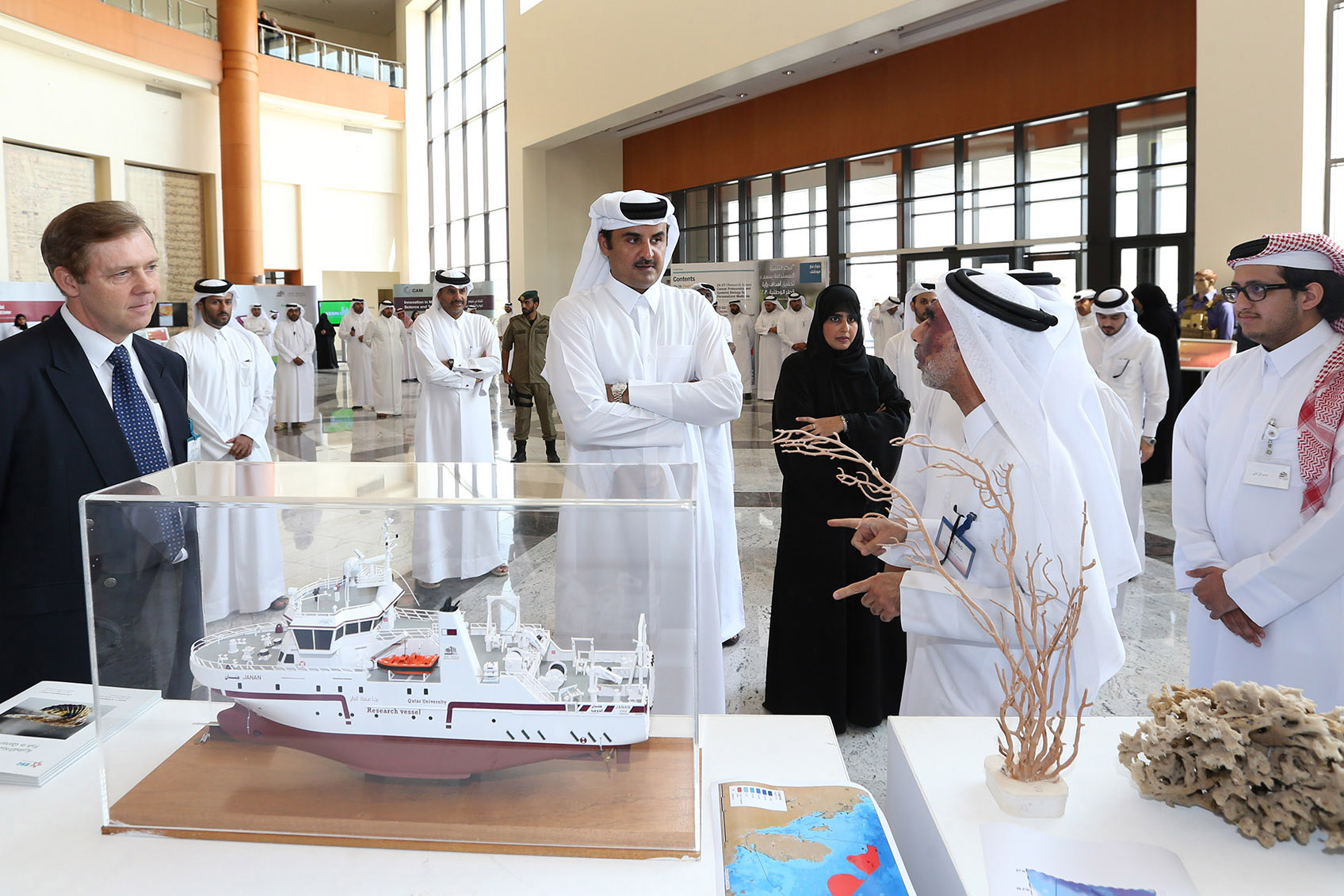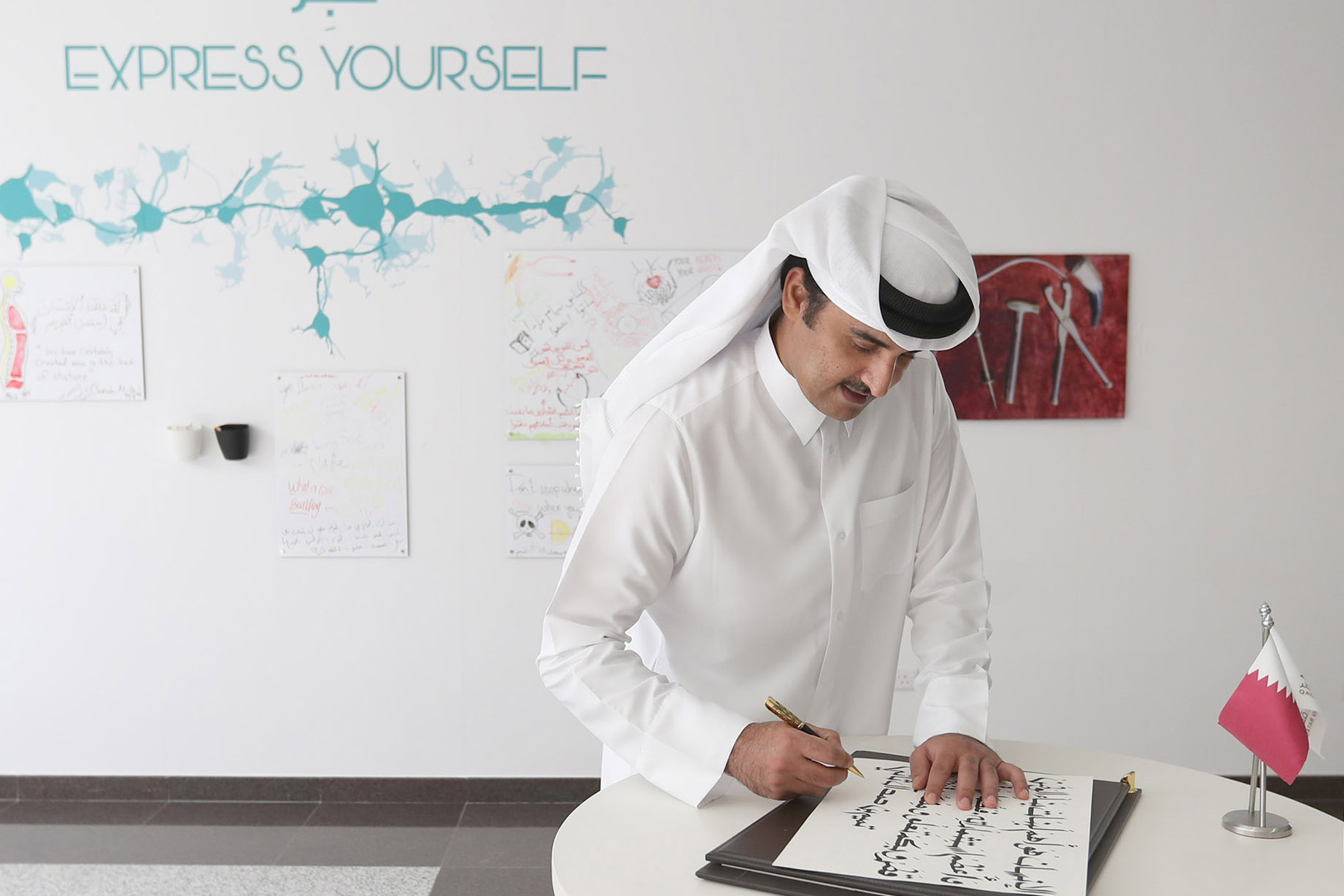 His Highness The Amir Sheikh Tamim bin Hamad Al Thani paid Wednesday a visit to Qatar University to stand on the latest projects, centers and plans the university has made, on par with international standards, to satisfy Qatar national vision as well as the country's current and future needs.
Vice Chairman of the Board of Regents HE Sheikh Dr Abdulla bin Ali Al Thani and President of Qatar University Dr Hassan Rashid Al Derham were in reception of HH The Amir upon arrival to the university.

HH The Amir began the visit with the girls' building of the College of Education and the Early Childhood Center. HH The Amir met with faculty staff and students then attended one of the lectures.

Afterwards, HH The Amir visited the boy's building of the College of Engineering. HH The Amir viewed the advanced education systems available at the college, as well as labs such as the mechanical engineering lab. HH The Amir then saw presentations by faculty and students on some of the projects the students made.

HH The Amir also visited the College of Medicine and saw the clinical skills lab and listened to part of the lectures. HH The Amir also checked the latest technologies equipped in the college.

HH The Amir concluded his visit with the university's research complex. His Highness viewed the research conducted by the universities students and staff, which the state benefited from in many of its projects. The researchers also briefed His Highness on their latest innovations, the most prominent projects and the strategic programmes made for the students.

HH The Amir also held a discussion with students on their ideas and current projects. HH The Amir advised them to focus their efforts on what will benefit their society and gives the State of Qatar the leadership in the scientific field. HH The Amir also expressed appreciation to the role of youth and the university in the development of the country.

HH The Amir also met with deans of the university's colleges and signed a statement and presented it to the young people. The statement said that humans are the most important aspect of building a nation and a country's biggest investment. The statement added that Qatar has invested in its youth and with them it will develop further with the aid of science.