HH The Amir Inaugurates Advisory Council 45th Ordinary Session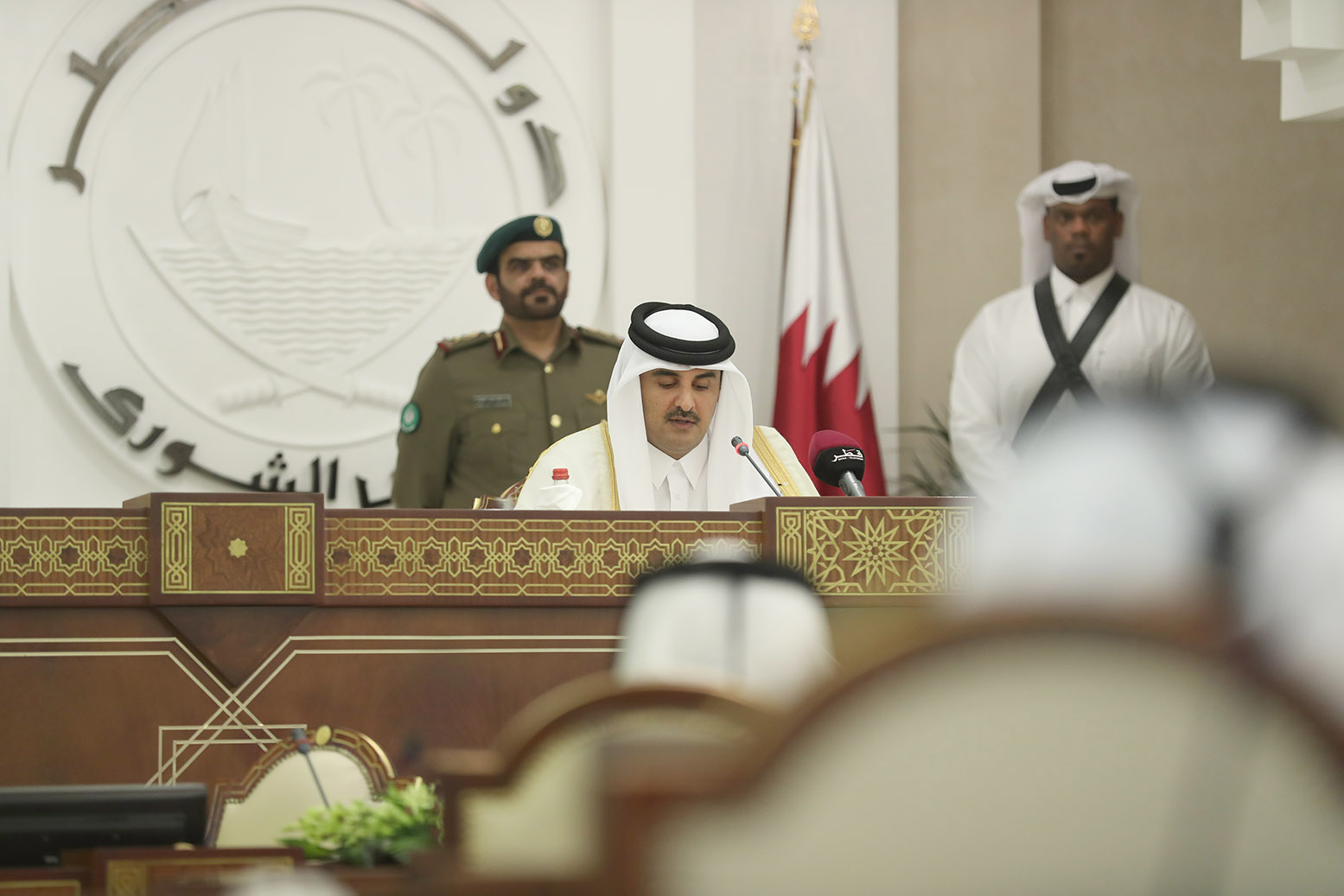 HH The Amir inaugurating Advisory Council 45th Ordinary Session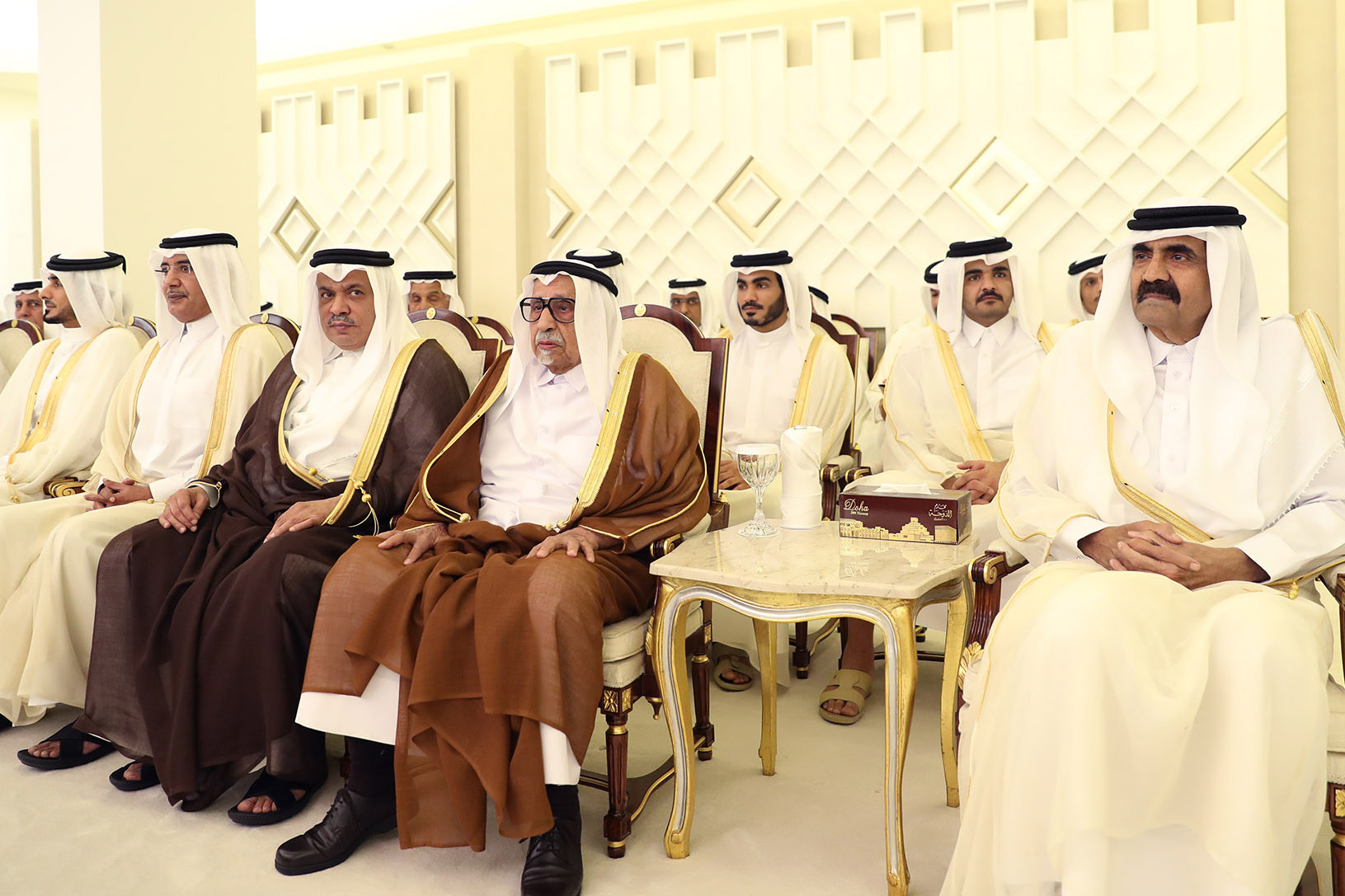 His Highness The Amir Sheikh Tamim bin Hamad Al Thani inaugurated the 45th ordinary session of the Advisory Council at its premises on Tuesday morning.
HH The Father Amir Sheikh Hamad bin Khalifa Al Thani attended the opening.
HH The Deputy Amir Sheikh Abdullah bin Hamad Al Thani, HE Sheikh Abdulaziz bin Khalifa Al Thani, HH the Special Representative of HH The Amir Sheikh Jassim bin Hamad Al Thani, HH Sheikh Abdullah bin Khalifa Al Thani, and HE Sheikh Jassim bin Khalifa Al Thani were also present.
The inauguration was also attended by HE the Prime Minister and Minister of Interior Sheikh Abdullah bin Nasser bin Khalifa Al Thani and a number of Their Excellencies Sheikhs, Ministers, Heads of the Diplomatic Missions accredited to the state and the state's dignitaries.
HH The Amir then gave a speech.