HH The Amir Patronises Opening of Doha Forum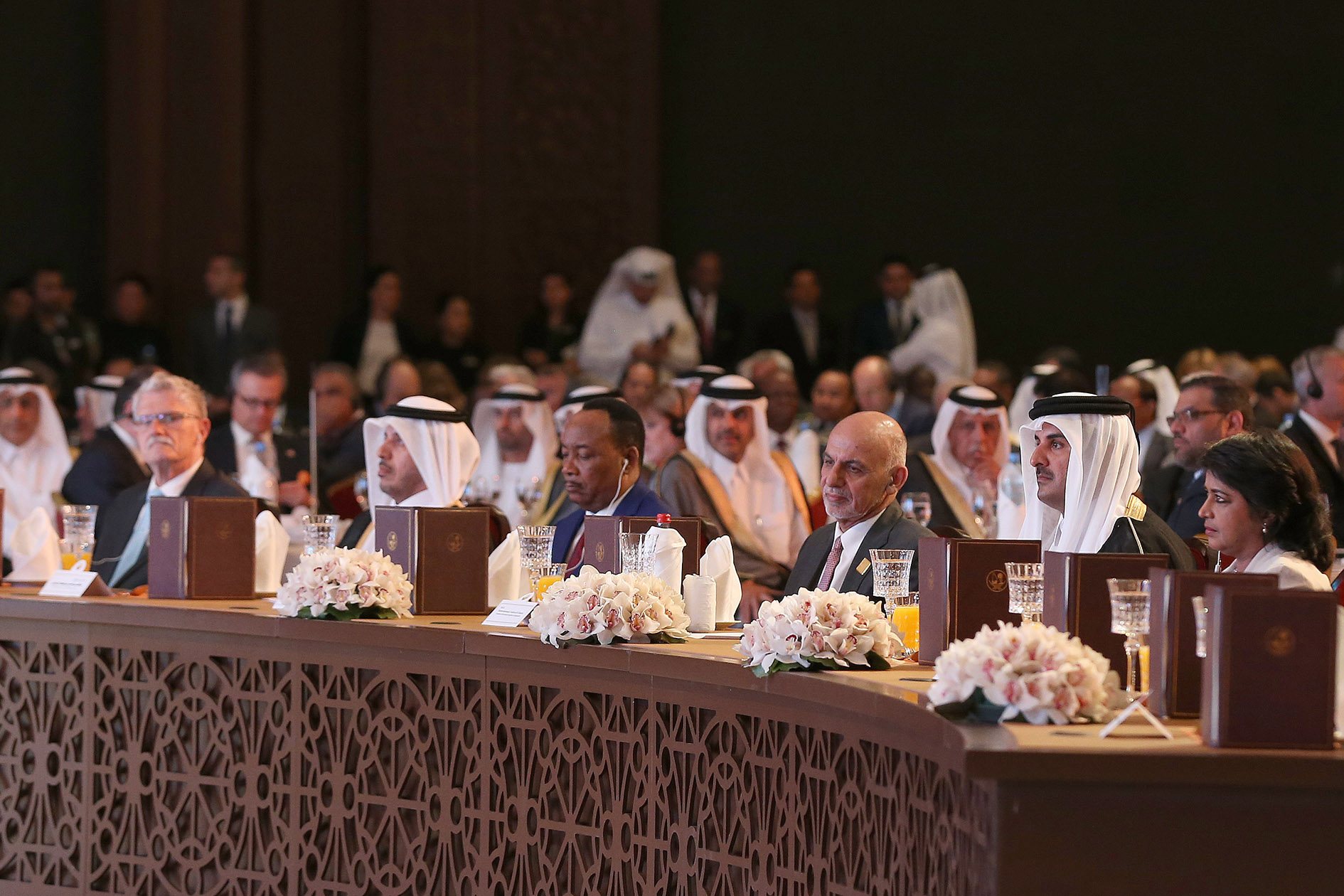 His Highness The Amir Sheikh Tamim bin Hamad Al Thani patronized the opening of the Doha Forum at its Sixteenth Session, which is being held under the title "Stability and Prosperity for All", in the presence of President Abd Rabbuh Mansur Hadi of the Republic of Yemen, President Mohammad Ashraf Ghani of the Islamic Republic of Afghanistan, and President Mahamadou Issoufou of the Republic of Niger, President Dr. Ameenah Gurib of the Republic of Mauritius, Secretary General of the United Nations Ban Ki-moon, as well as a number of heads of delegations participating in the Forum, at Doha Sheraton Hotel evening.
The opening ceremony was also attended by HE the Prime Minister and Minister of Interior Sheikh Abdullah bin Nasser bin Khalifa Al Thani, a number of Their Excellencies ministers and heads of diplomatic missions accredited to Qatar.
The opening was also attended by a number of senior officials, businessmen, academics, journalists, parliamentarians, intellectuals, representatives of regional and international organizations and representatives of civil society organizations.