HH The Amir Patronizes Graduation of Ahmed bin Mohamed Military College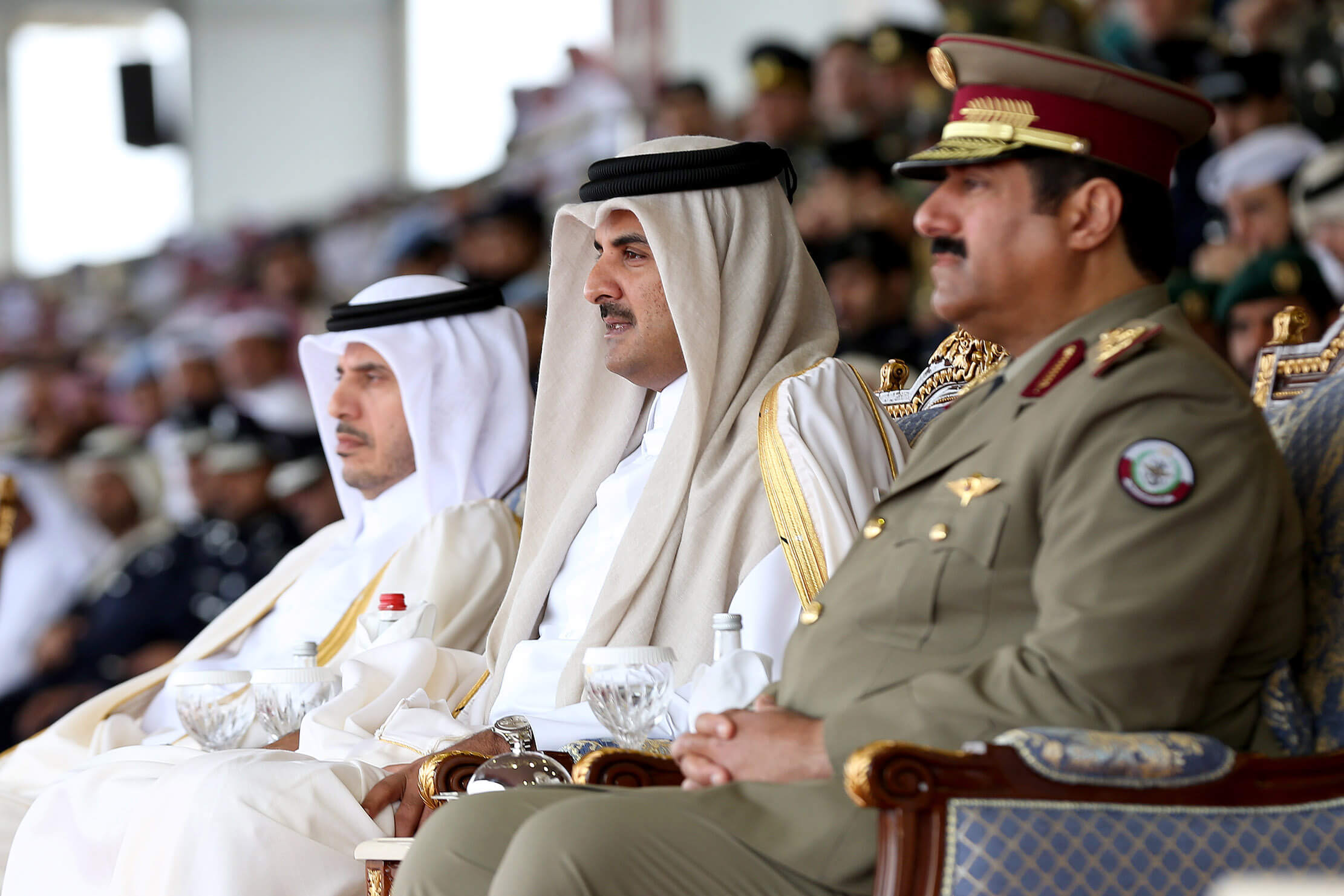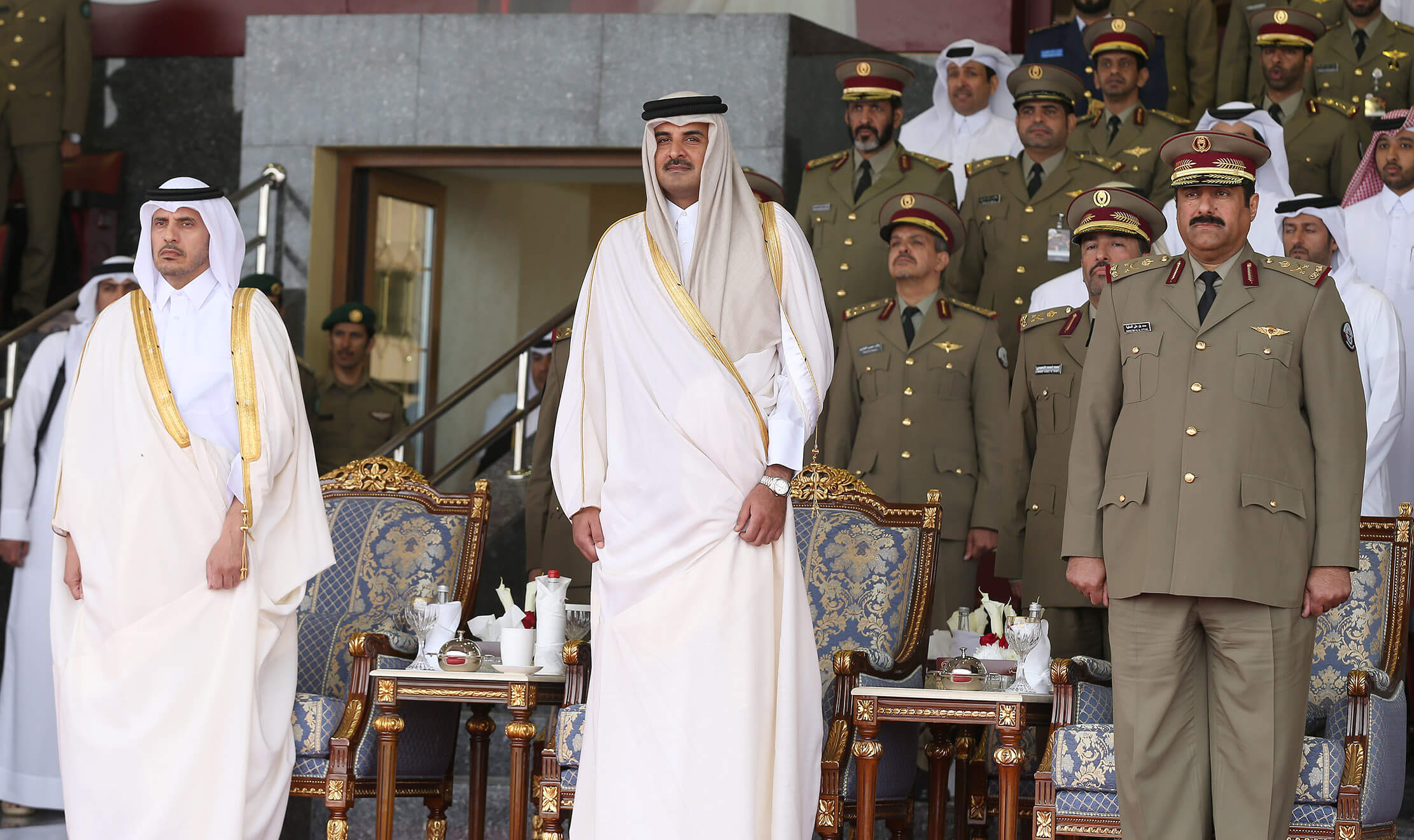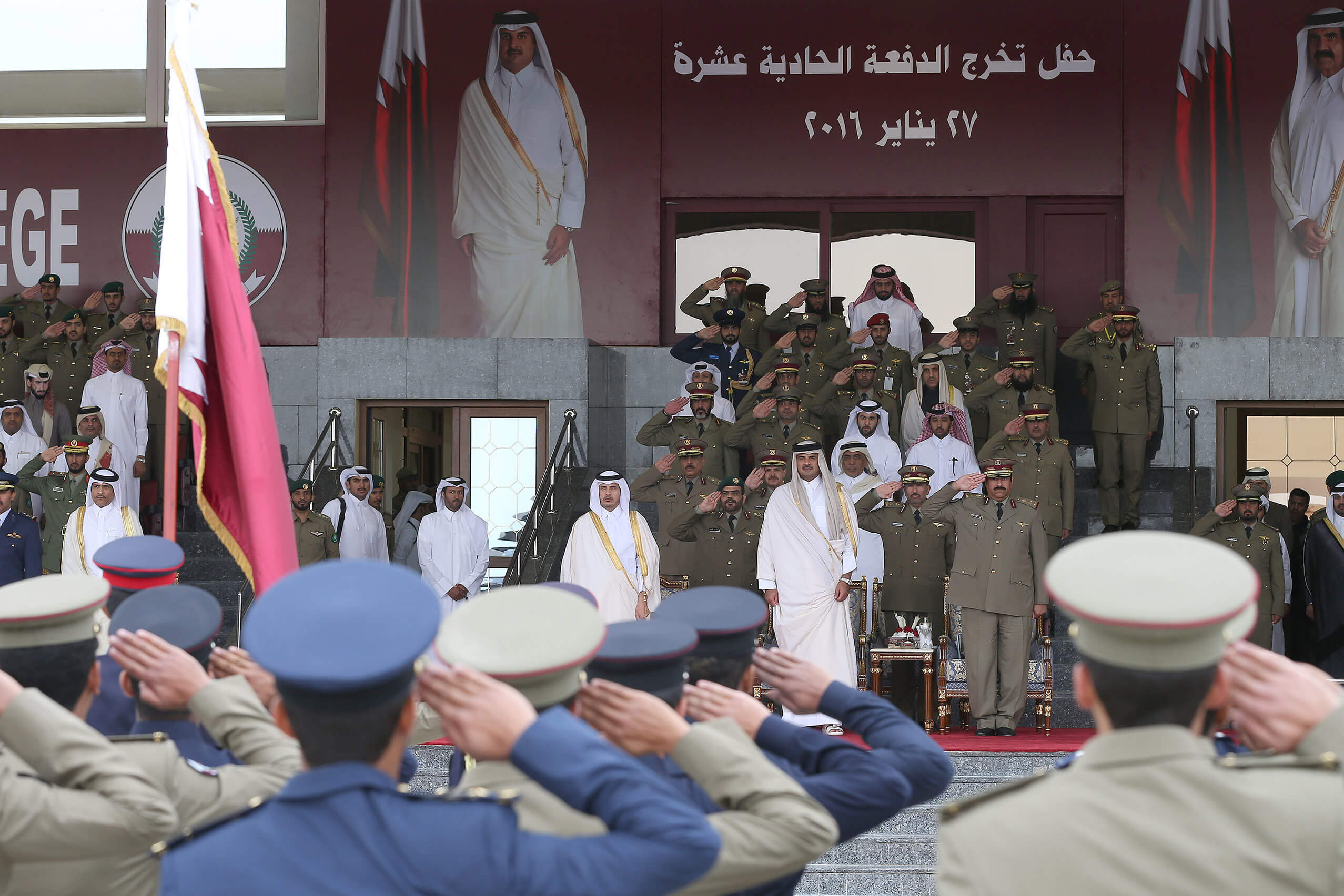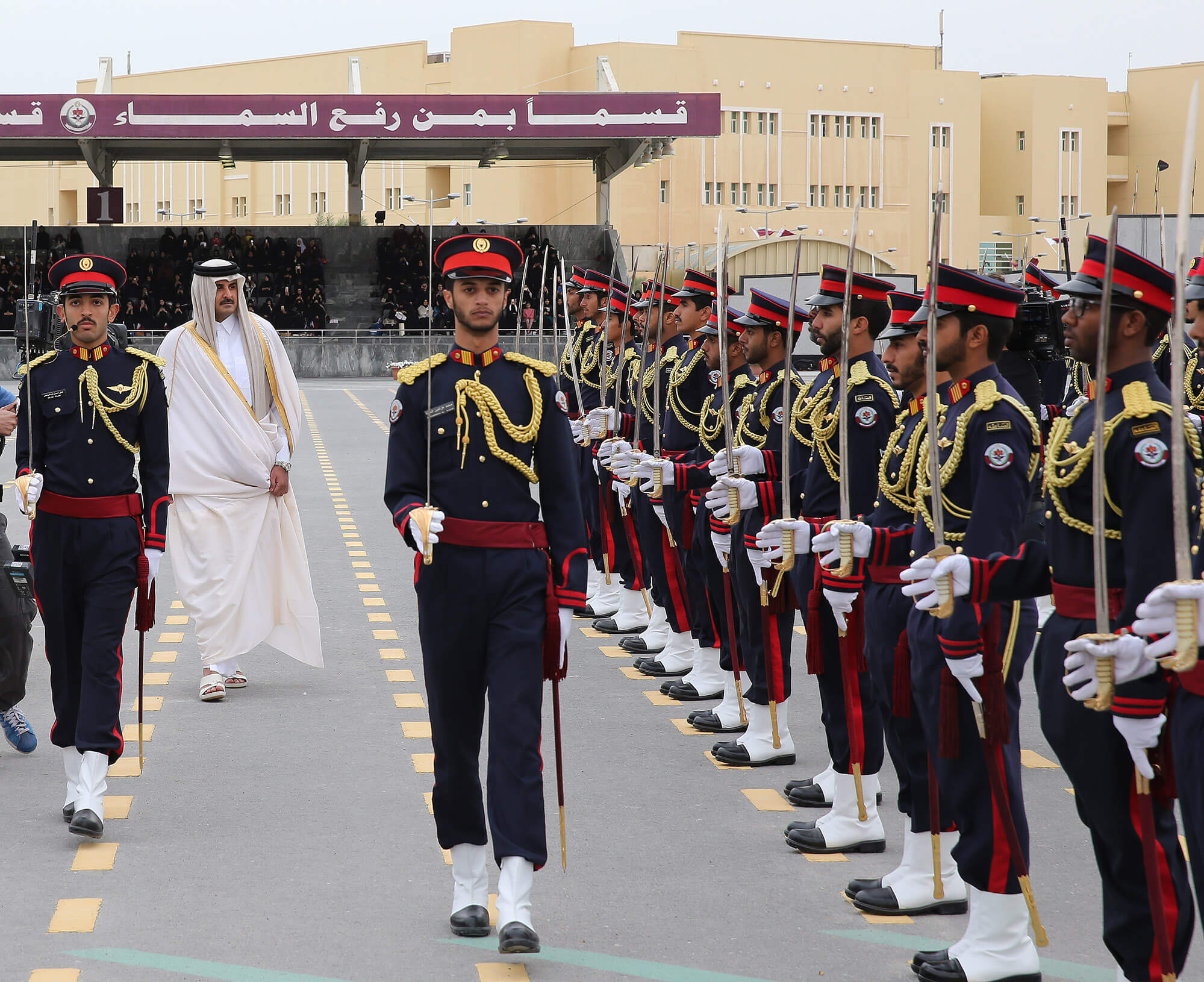 His Highness opens the Water Sports Complex of the College
His Highness The Amir Sheikh Tamim bin Hamad Al Thani patronized on Wednesday morning the graduation ceremony of the 11th batch of officer candidates at Ahmed bin Mohamed Military College.
Upon the arrival of HH The Amir to the podium the musical band played the national anthem.
Then the commander of the parade came forward requesting HH The Amir to review the parade of the graduates. The ceremony began with recitation of the Holy Quran before the graduates performed the military parade with slow march and normal march. HH The Amir honored the outstanding batch of graduates. The 11th batch then handed over the flag to the 12th batch. An order for promotions was read out and the graduates took the oath.
The Commander of the Ahmed Bin Mohammed Military College Hamad Ahmed Al Nuaimi delivered an address in which he expressed gratitude to HH The Amir for honouring and gracing the graduation ceremony of the 11th batch of the collage.
Brigadier Hamad Ahmed Al Nuaimi congratulated HH The Amir on the occasion of the graduation of this batch of Qatari cadets.
After the graduation ceremony, HH The Amir opened the Water Sports Complex of the College.
The complex includes the latest equipment according to international standards for various water sports, treatment and rehabilitation therapy.
The ceremony was attended by HE The Prime Minister and Interior Minister Sheikh Abdullah bin Nasser bin Khalifa Al Thani, a number of Their Excellencies the ministers, ranking army officers along with a numbers of commanders of the military colleges of other sisterly and friendly countries.