HH The Amir Inaugurates Doha Institute for Graduate Studies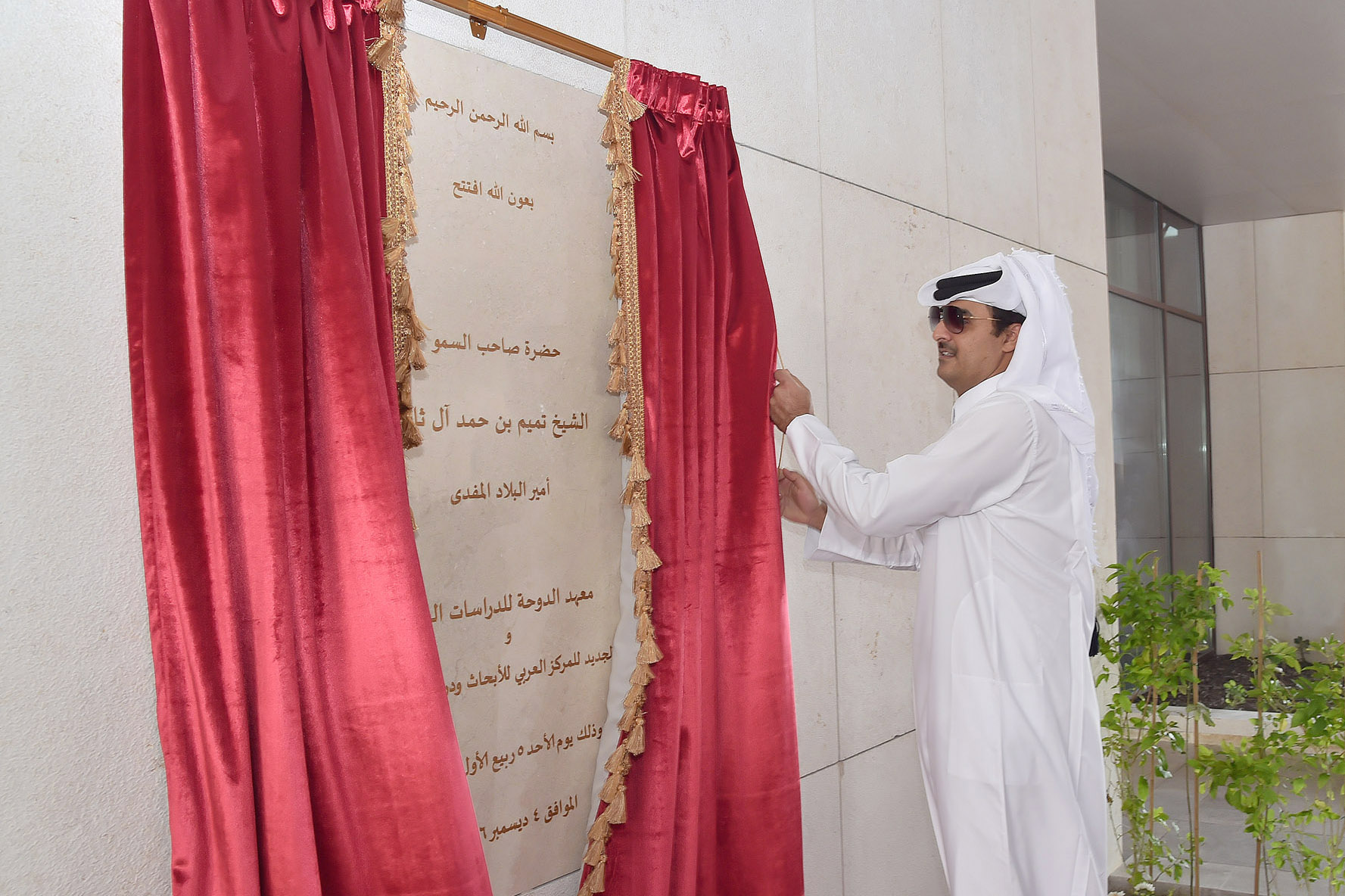 His Highness inaugurates The Doha Institute for Higher Studies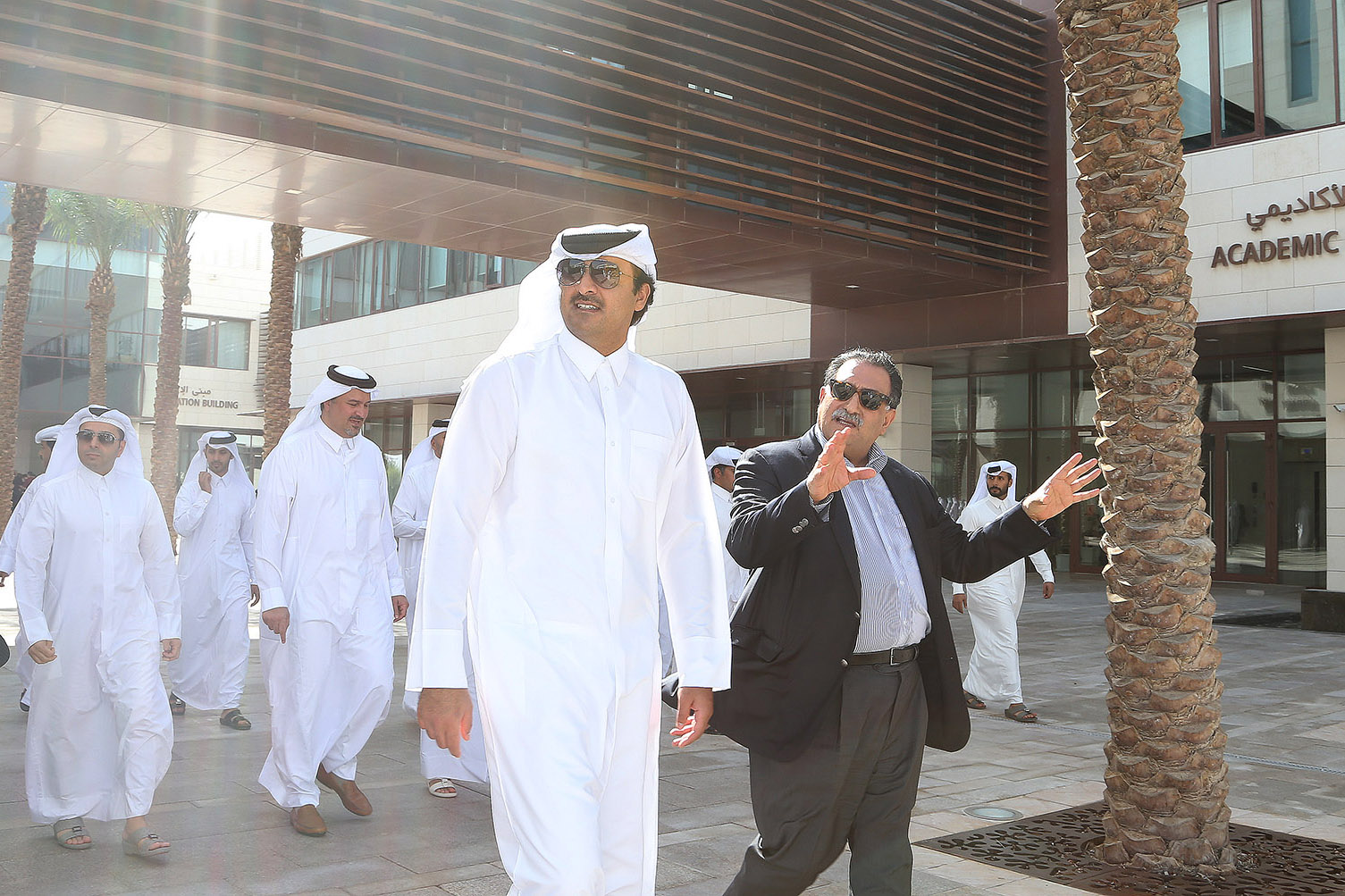 His Highness briefed on the institute and its parts during a tour inside the new building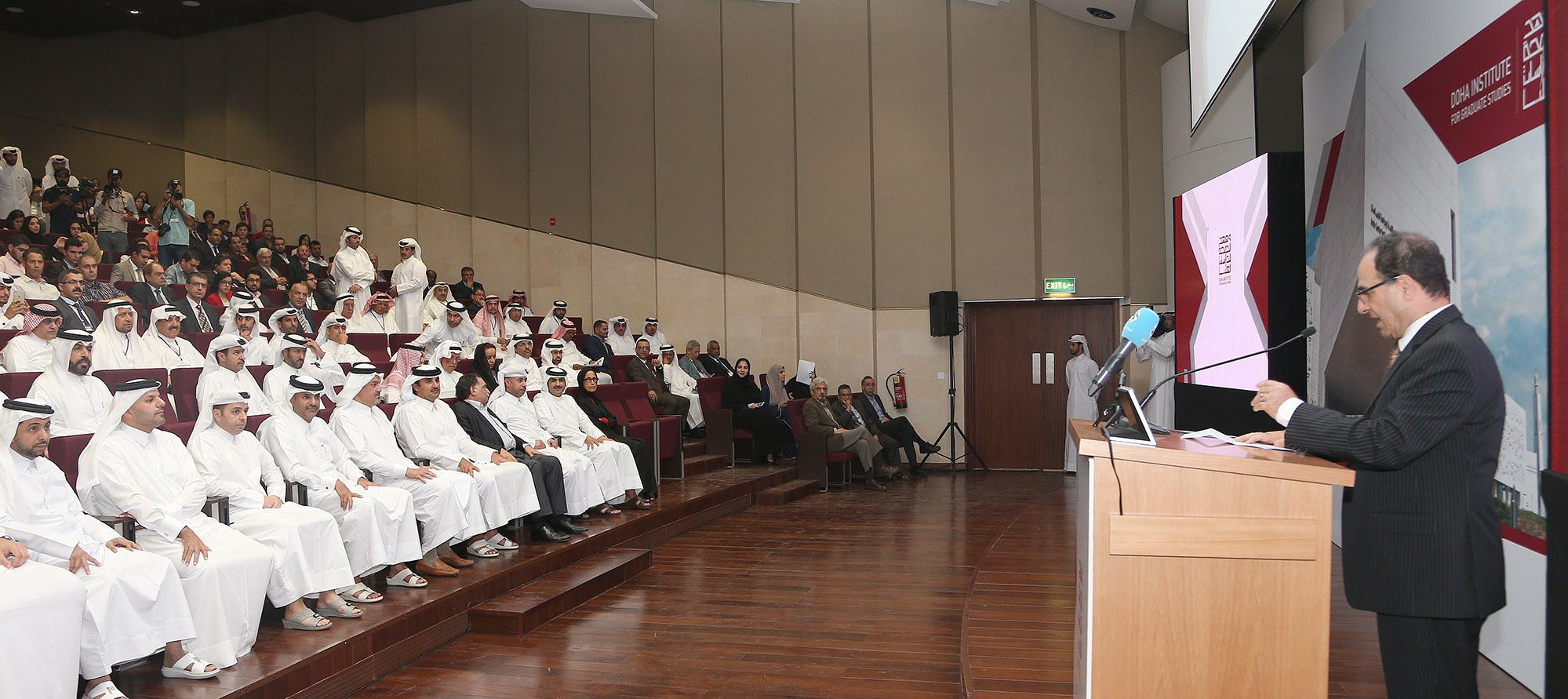 His Highness watching a comprehensive presentation on the Doha Historical Dictionary of Arabic language
His Highness The Amir Sheikh Tamim bin Hamad Al Thani on Sunday morning inaugurated The Doha Institute for Graduate Studies, which is part of the Arab Center for Research and Policy Studies (ACRPS) in Lusail.
HH The Amir toured the new building and listened to a detailed explanation on its divisions, programs and academic mission as well as the research and studies, which will be carried out.
HH The Amir also listened to a comprehensive presentation on the Doha Historical Dictionary of the Arabic Language which traces the history of the Arabic words over twenty centuries and takes about 15 years to be accomplished.