HH The Amir Attends "Buzzard 4" Seminar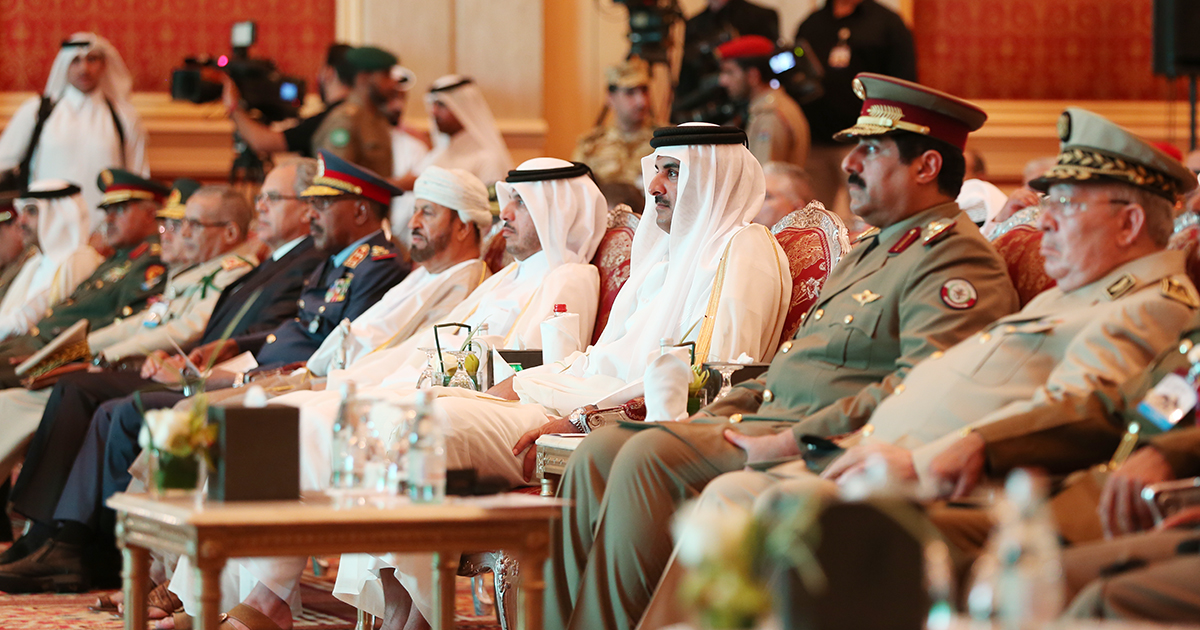 HH The Amir watching a documentary film about the Seminar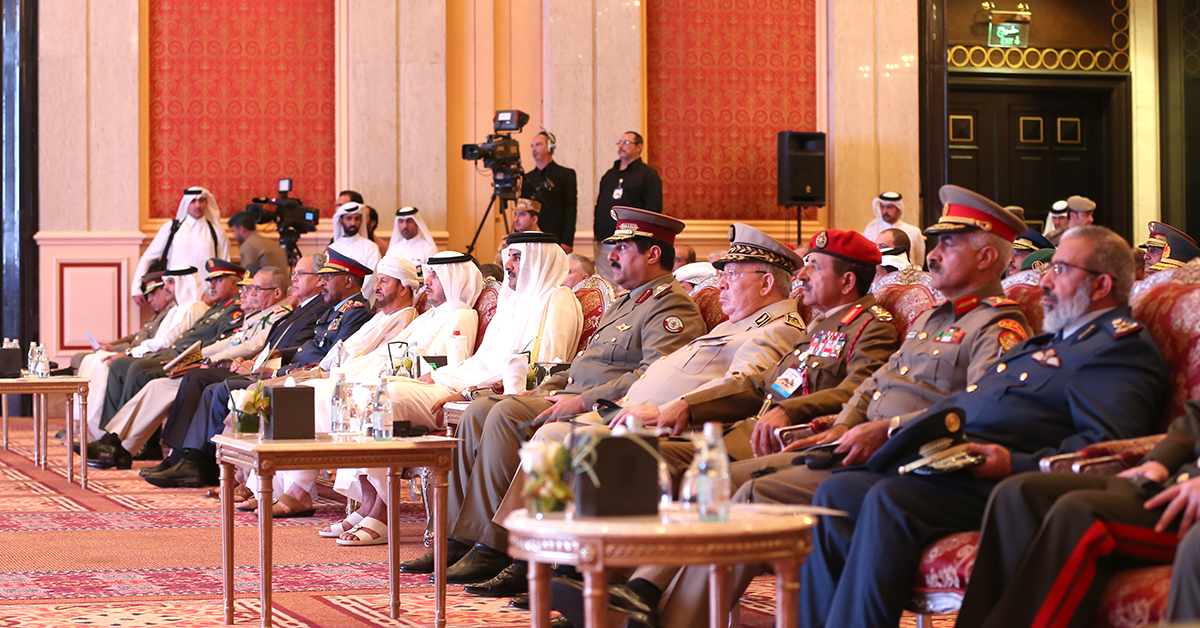 His Highness The Amir Sheikh Tamim bin Hamad Al Thani attended Tuesday a segment from the senior commanders seminar for the joint military drill, "Buzzard 4", organised by the Qatari Armed Forces in cooperation with all ministries, institutions and state bodies, and with the participation of several brotherly and friendly countries.
HE the Prime Minister and Interior Minister Sheikh Abdullah bin Nasser bin Khalifa Al Thani and several of Their Excellencies the Ministers of Defense and Chiefs of Staff of the brotherly and friendly armed forces attended the seminar.
HH the Amir also saw a documentary film prepared by the organisers about the purpose of field exercises of the "Buzzard 4" military drill, such as disaster operations, crisis management, anti-terrorism and sea piracy operations, joint manoeuvres and other logistics operations.