HH The Amir Patronizes Opening of Meeting of Diplomatic Missions Heads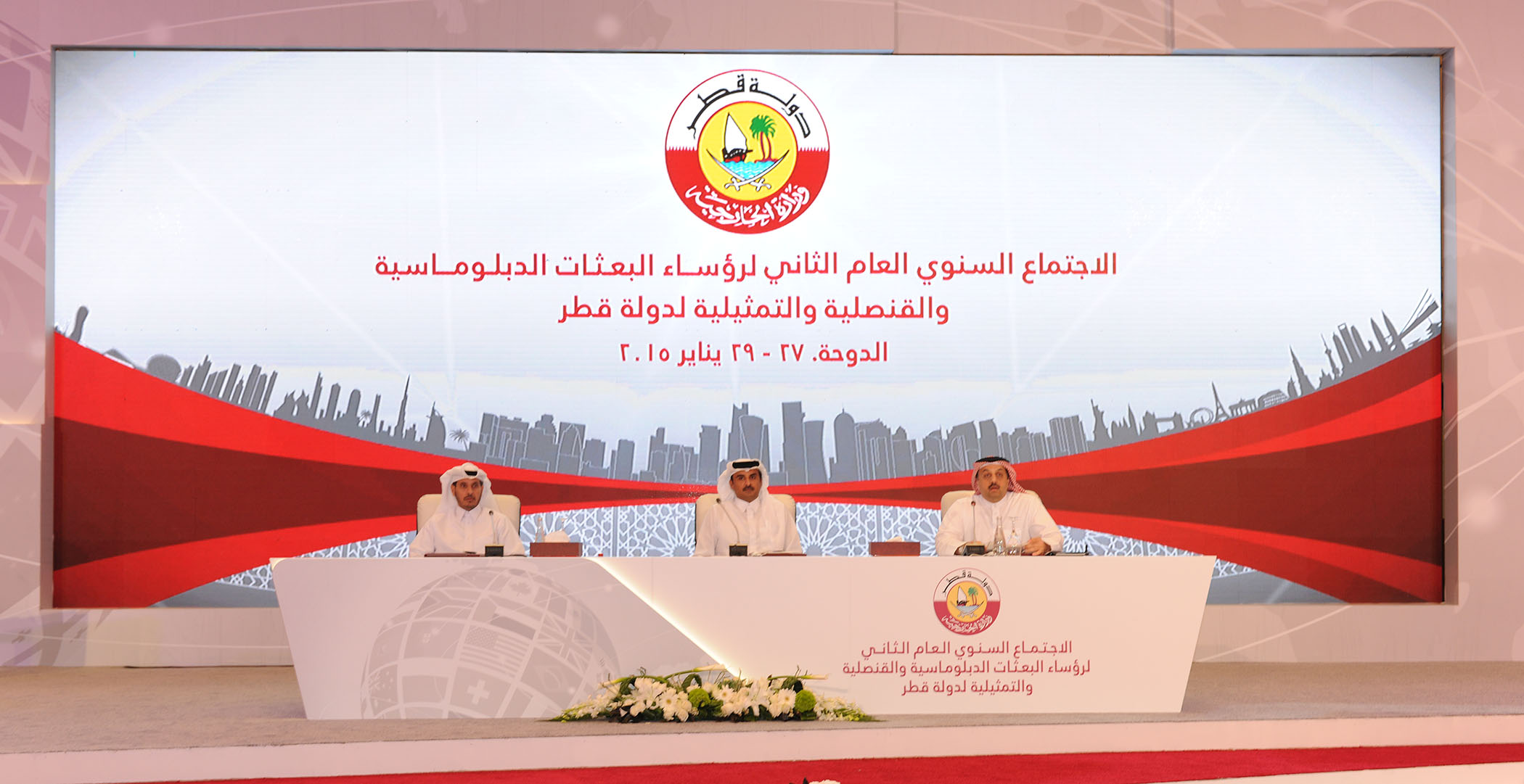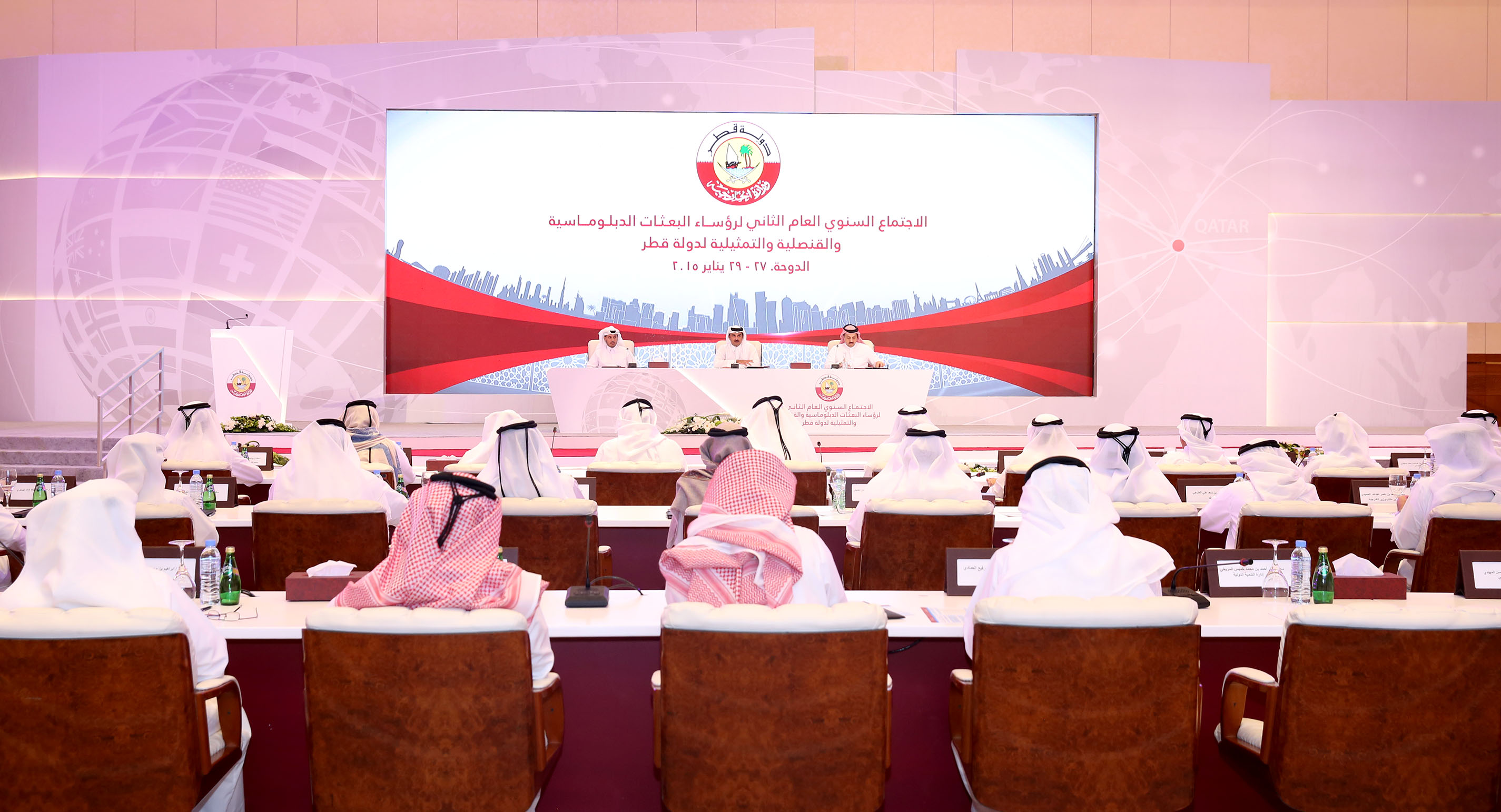 His Highness The Amir Sheikh Tamim bin Hamad Al Thani on Wednesday patronized the opening of the second annual general meeting for heads of diplomatic, consular and representative missions of the State of Qatar.
HE Prime Minister and Minister of Interior Sheikh Abdullah bin Nasser bin Khalifa Al Thani attended the meeting, which was held at Sheraton Doha Hotel.
HH The Amir addressed the meeting on the state's foreign policy and its future ambitions, stressing Qatar's stances and beliefs towards a set of regional and international issues and reiterating Doha's keenness on ties with all countries as long as there is no deviation from pillars of the Qatari policy, most notably of which is telling the truth, mutual respect and common interests.
During his speech, HH The Amir hailed the role of attendees in representing their country and boosting relations and cooperation between Qatar and world countries on all fronts, stressing the importance of continuing to exert efforts, enhancing their role and openness to the other even more, and protecting the interests of Qatar in a way that mutually benefits Qatar and the countries they are accredited to.
Concluding his address, HH The Amir wished the state's representatives abroad success in their work.
At the end of the meeting, HE Foreign Minister Dr. Khalid bin Mohamed Al Attiyah thanked HH The Amir for gracing the meeting and his speech, which will be the platform of the Foreign Ministry.