HH The Amir Attends Ceremony of Air College Graduates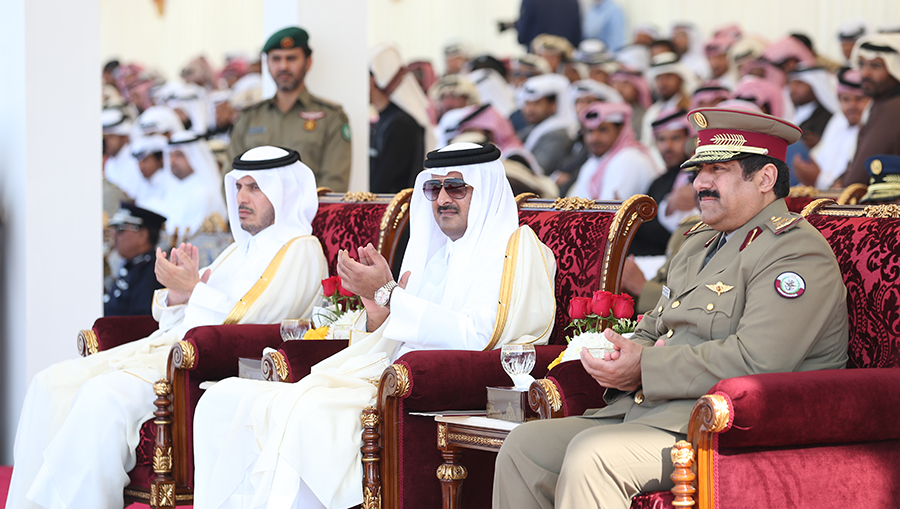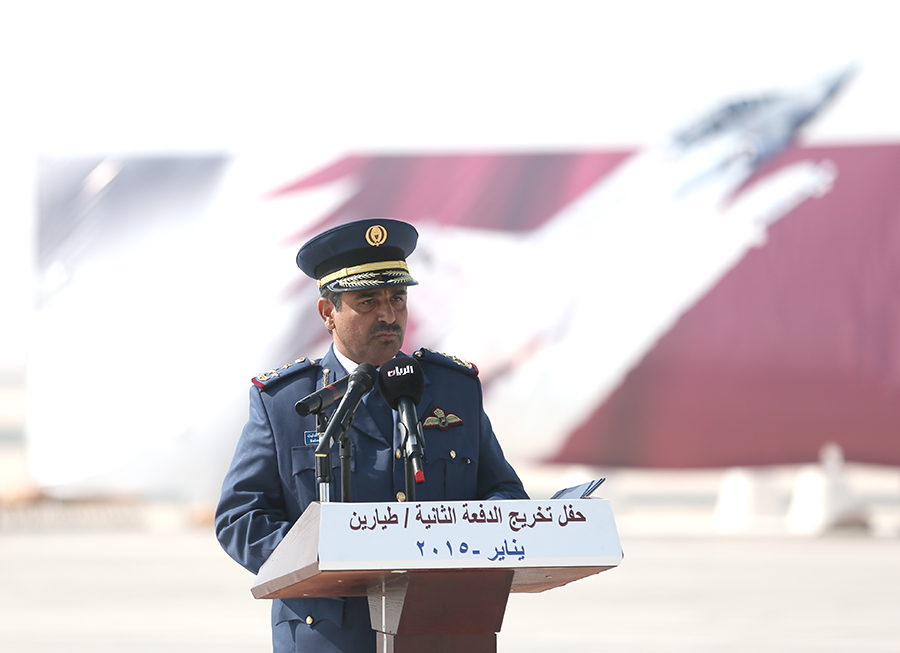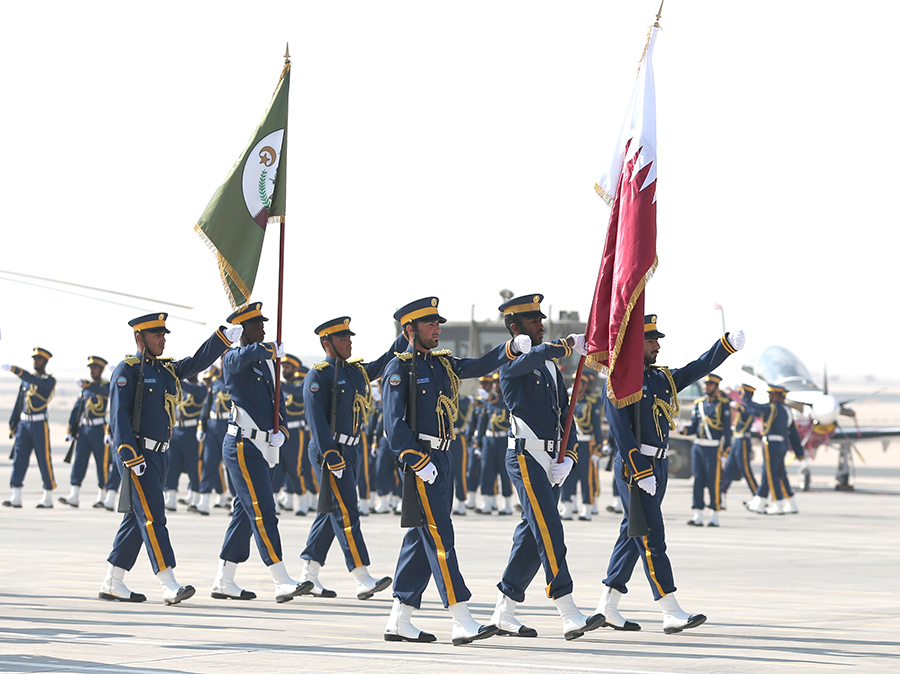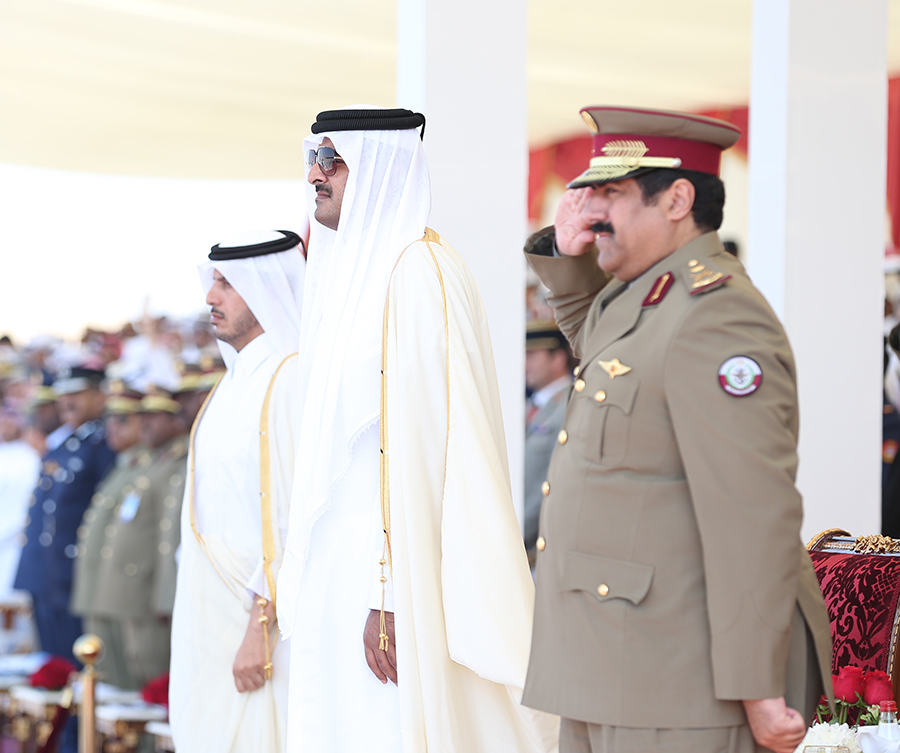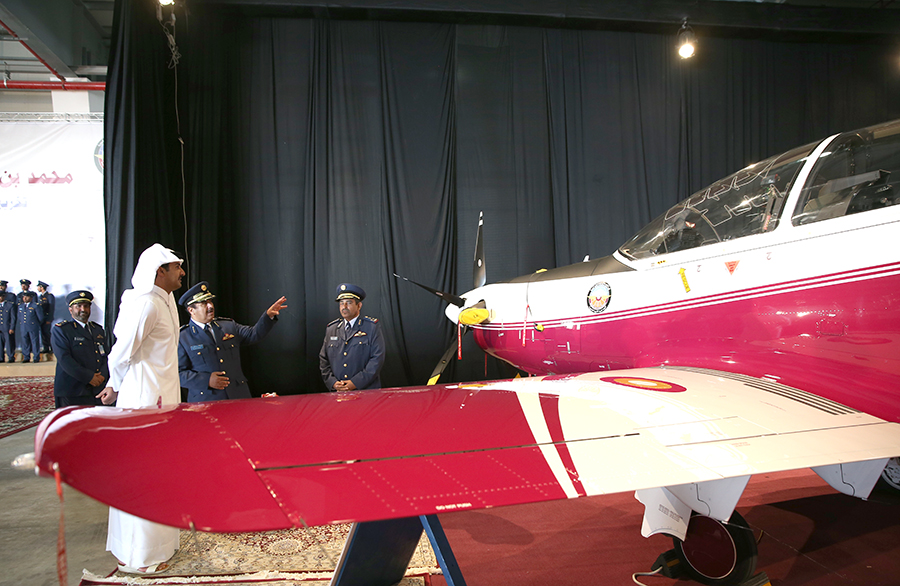 His Highness inspects the cockpits of several PC21 aircraft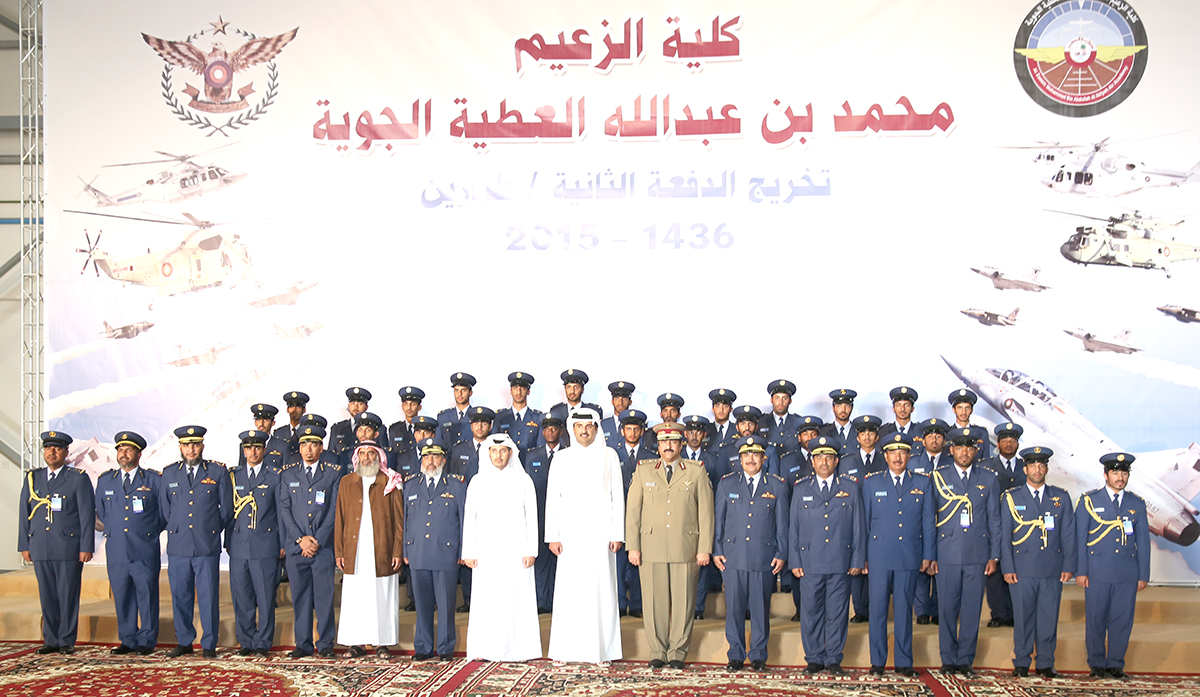 His Highness The Amir Sheikh Tamim bin Hamad Al Thani attended the passing out ceremony of the second batch of students from Leader Mohamed bin Abdullah Al Attiyah Air College at Al Udeid Air Base this morning.
The ceremony was also attended by HE the Prime Minister and Minister of Interior Sheikh Abdullah bin Nasser bin Khalifa Al Thani, a number of Their Excellencies the Ministers, as well as ranking armed forces and interior ministry officers.
Upon the arrival of HH The Amir to the main podium, the commander of the parade came forward to request that HH The Amir review the graduates as they perform the military parade with slow march and normal march. HH The Amir then hounoured the outstanding graduates of the batch, namely the first in total grades and the sword of honour Mubarak Abdurrahman Mohamed Al Hemaidi; the second in total grades and first in aviation Abdullah Mohsen Andilah Al Marri; and the third in total grades and first in military competence and discipline Talah Khalid Surour Al Abdullah.
Afterwards, the flag was received and handed over to the third batch. The order for promotion was then read out and the graduates took the oath.
At the close of the ceremony HH The Amir attended an Amiri Air Force Show featuring a number of the Leader's Air College's aircraft. His Highness then inspected the cockpits of several PC21aircraft.