HH The Amir Attends Closing Ceremony of Camel Races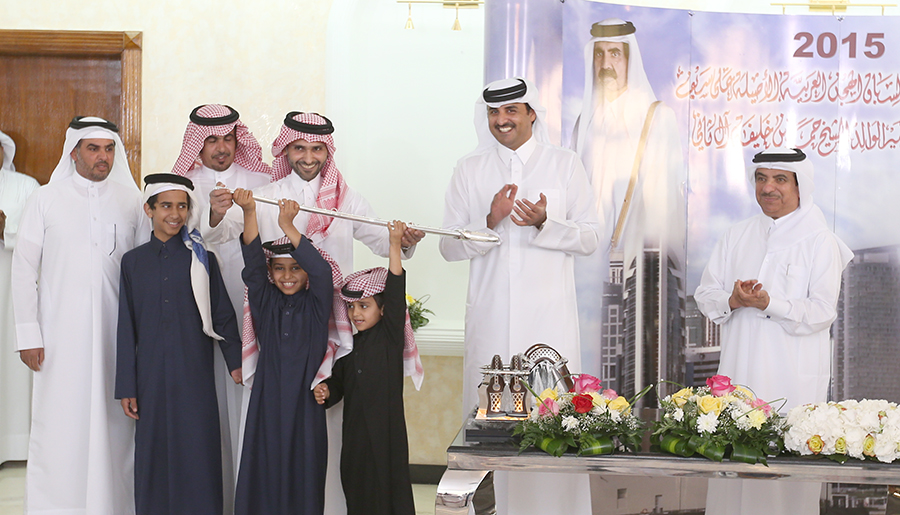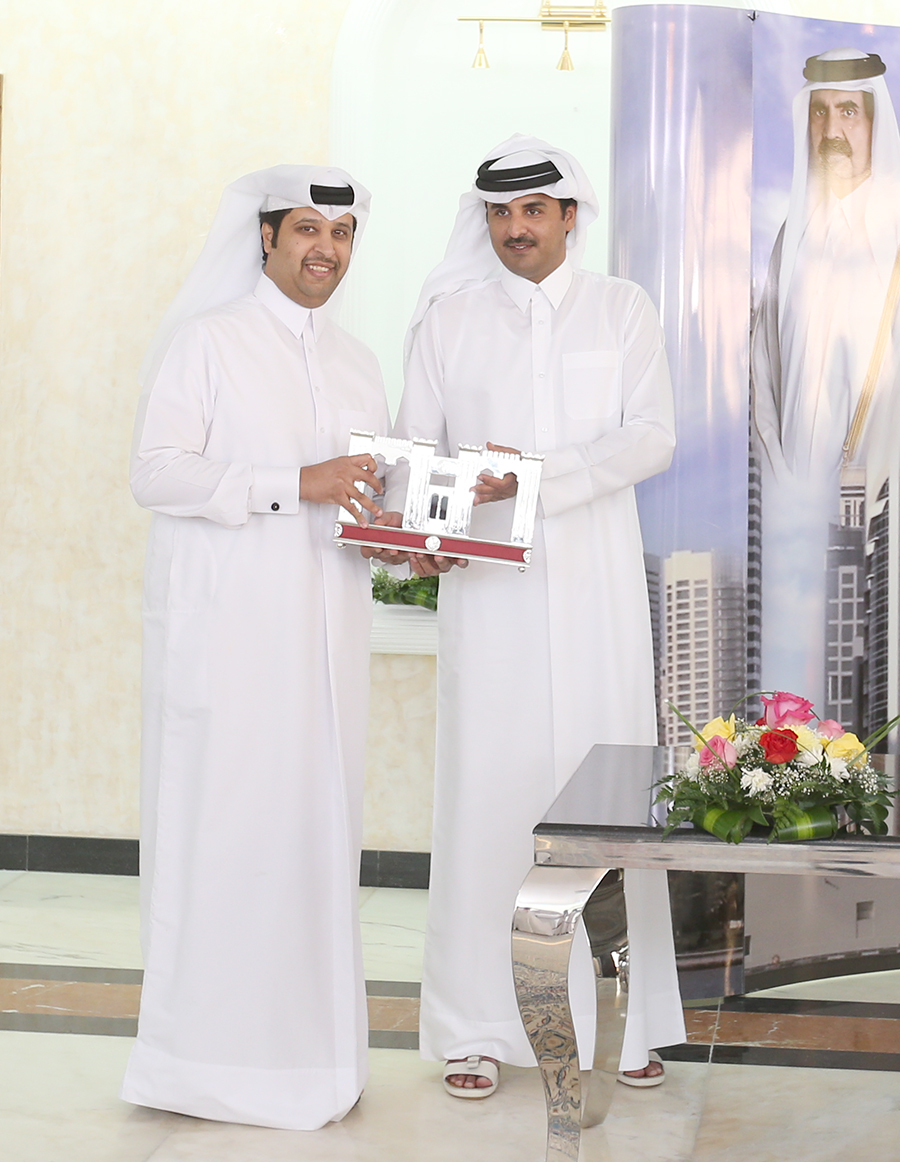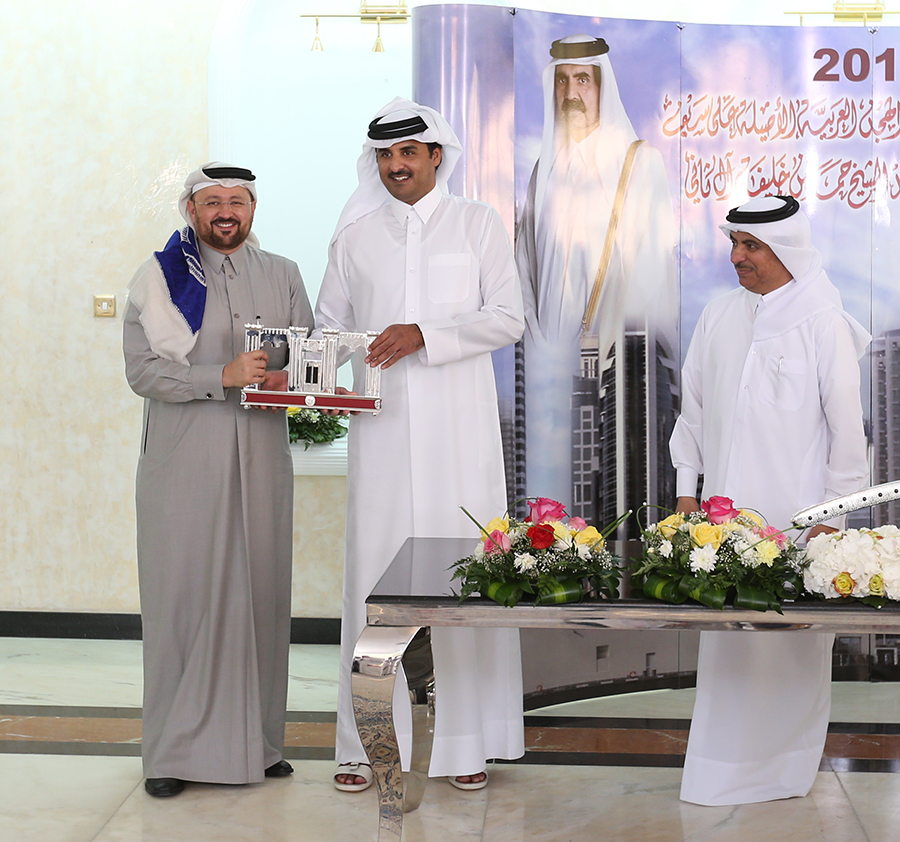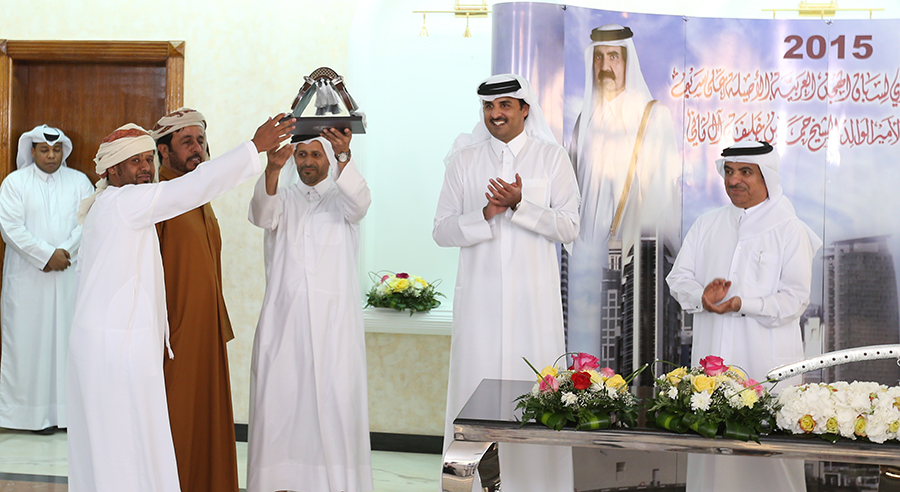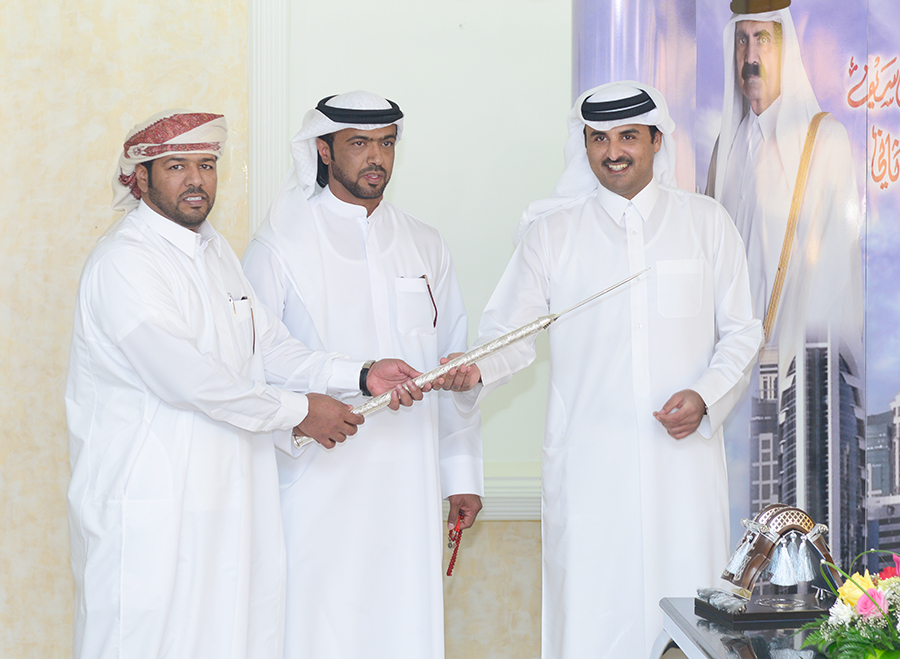 His Highness The Amir Sheikh Tamim bin Hamad Al Thani attended the closing ceremony of the annual Arabian Thoroughbred Camel Race on the golden sword of HH the Father Amir Sheikh Hamad bin Khalifa Al Thani, which was held at the Shahaniya Racetrack on Monday.
Honoring the winners of the four main final main races, HH The Amir handed the silver sword to Abdul Hadi Khalil Al Shahwani Al Hajri, owner of the camel 'Al Yarmouk' which won the title of the fourth main race.
HH The Amir also handed trophies to Rashid bin Ghadir Al Kutbi, owner of the camel Al Jeen which won the second main race, Abdullah Hilal Ahmed Ibrahim, owner of the camel 'Zaraf' which won the first main race and Mana Khalifa Al Rashid Al Suwaidi owner of the camel 'Waddah' which won the third main open race.