HH The Amir Patronises Closing Ceremony of Handball World Cup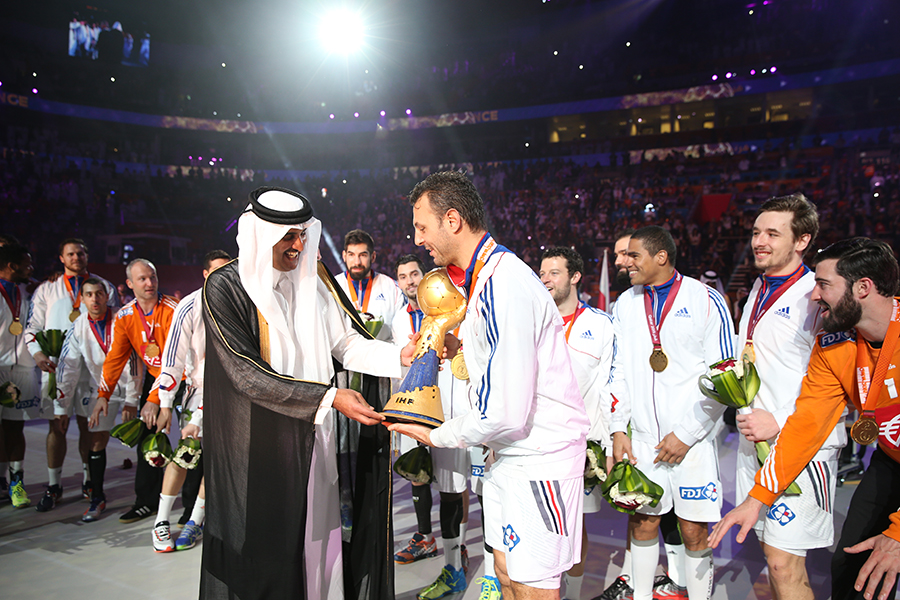 His Highness crowns the French team on wining the championship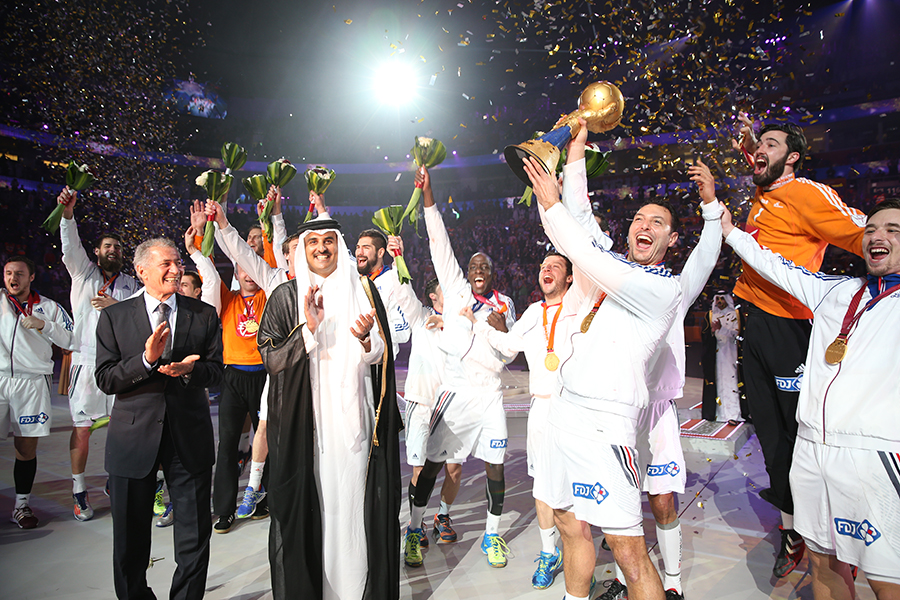 His Highness The Amir Sheikh Tamim bin Hamad Al Thani attended on Sunday the closing ceremony of the 24th Men's Handball World Championship at the Lusail Sports Arena.
The French handball team won the championship title, following their narrow 25-22 victory over hosts Qatar.
By the end of the final match, HH The Amir crowned the winners, French team and technical and administrative staff and handed over them the gold medals at a festive closing ceremony.
HH The Deputy Amir Sheikh Abdullah bin Hamad Al Thani and HH Personal Representative of HH The Amir Sheikh Jassim bin Hamad Al Thani and HH Sheikh Abdullah bin Khalifa Al Thani all attended the ceremony.
A number of their excellencies members of the cabinet and heads of sports federations attended the final as well.