HH The Amir Honours Winners of GCC Excellence Award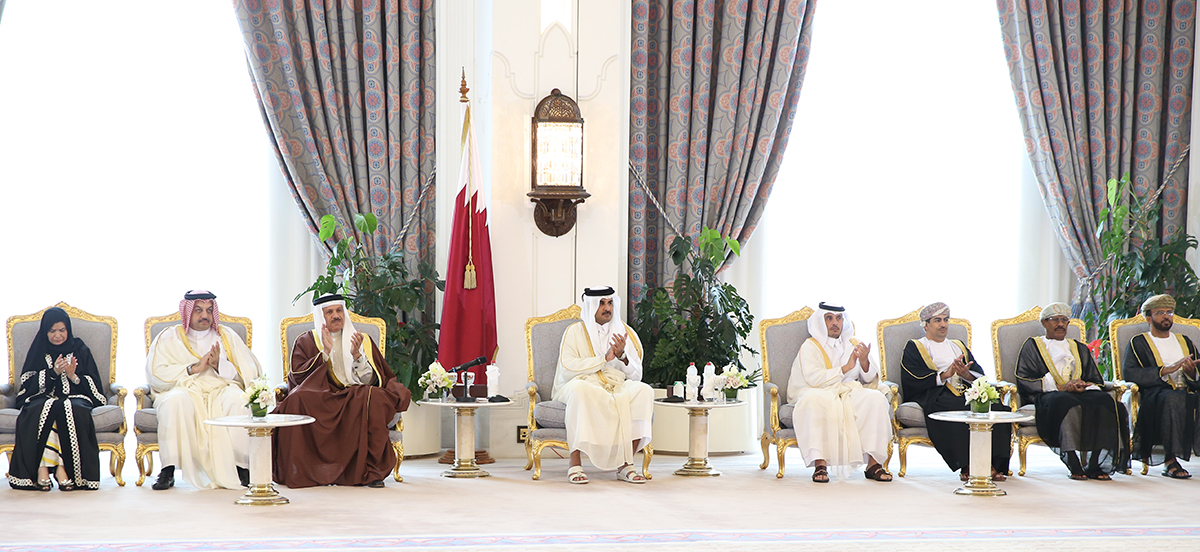 HH The Amir Hosts and Honours the Winners of GCC Excellence Award


HH The Amir with the winners of the GCC Excellence Award
His Highness The Amir Sheikh Tamim bin Hamad Al Thani honoured today winners of the first GCC award of excellence.
HH The Amir received today the awarded figures expressing his pleasure for meeting those who have served their states.
HH The Amir praised their distinguished efforts in enhancing the role of the GCC states and expressed pleasure for the honouring of GCC citizens, hoping that would be held annually. He expressed thanks to his brothers the GCC leaders for this initiative and to GCC general secretariat for its efforts and to the states that nominated their citizens for the award. He wished the honoured success in their countries to serve the GCC drive.
On the occasion, GCC Secretary-General Dr. Abdullatif bin Rashid Al Zayani gave a speech in which he expressed his appreciation to HH The Amir and his brothers the GCC leaders for this initiative that has profound implications. He also thanked HH The Amir for presiding over the celebration which reflected his keenness to care for supporting any GCC effort aimed to enhance GCC cohesion and solidarity, praising the honoured persons great efforts and contributions to the development of their countries.