HH The Amir, HH The Father Amir Witness National Day Parade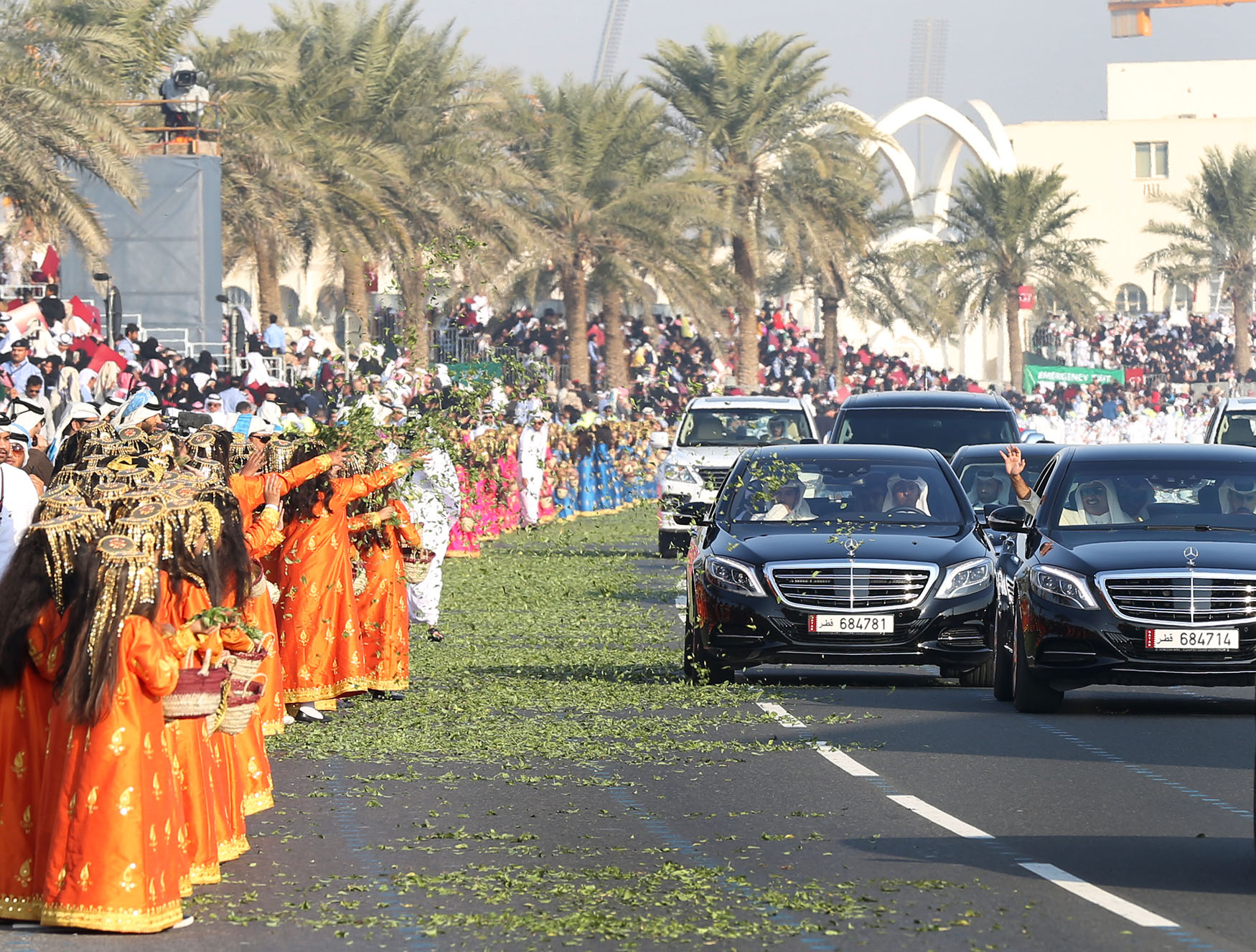 HH The Amir arrives at the National Day celebrations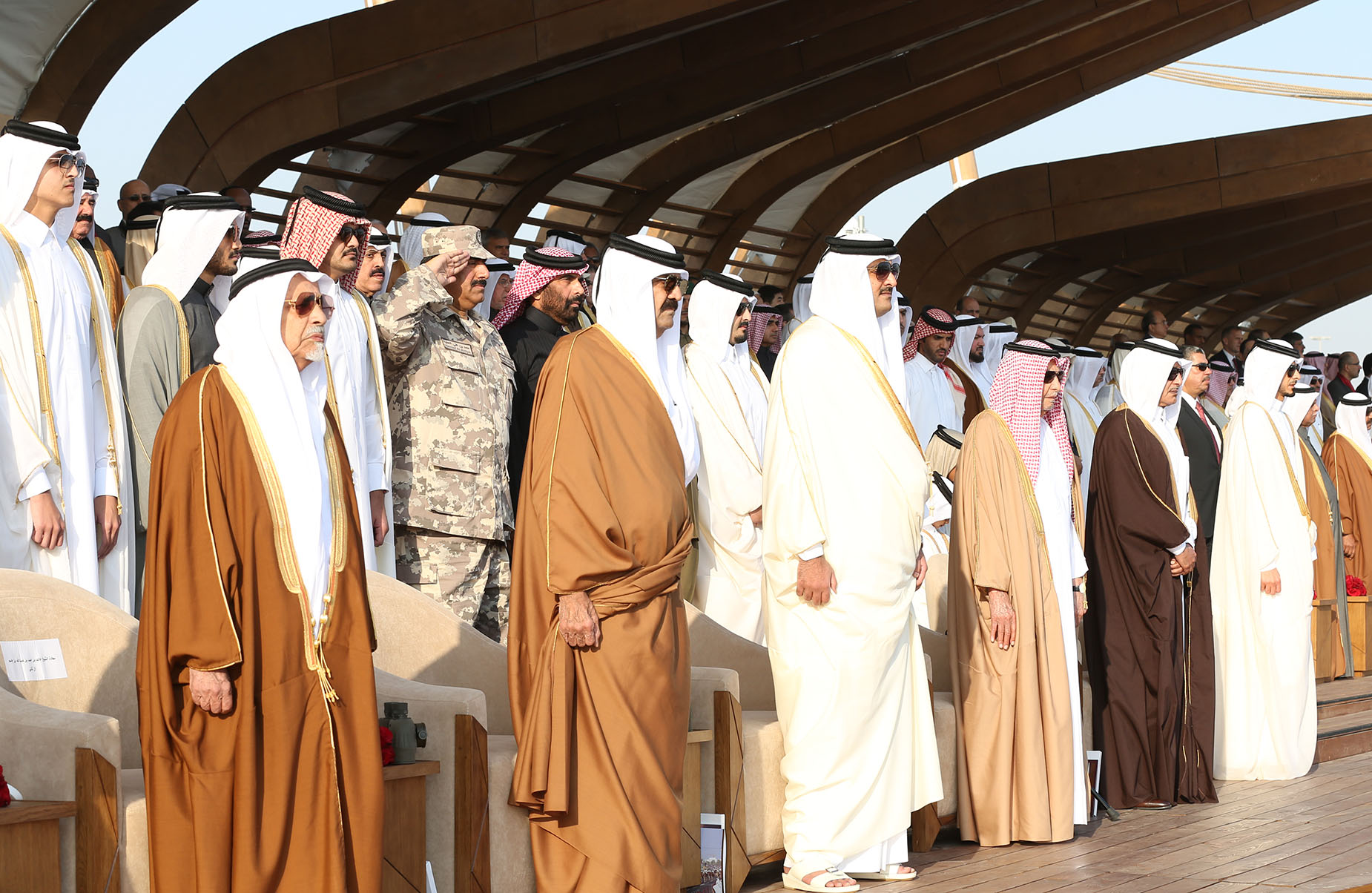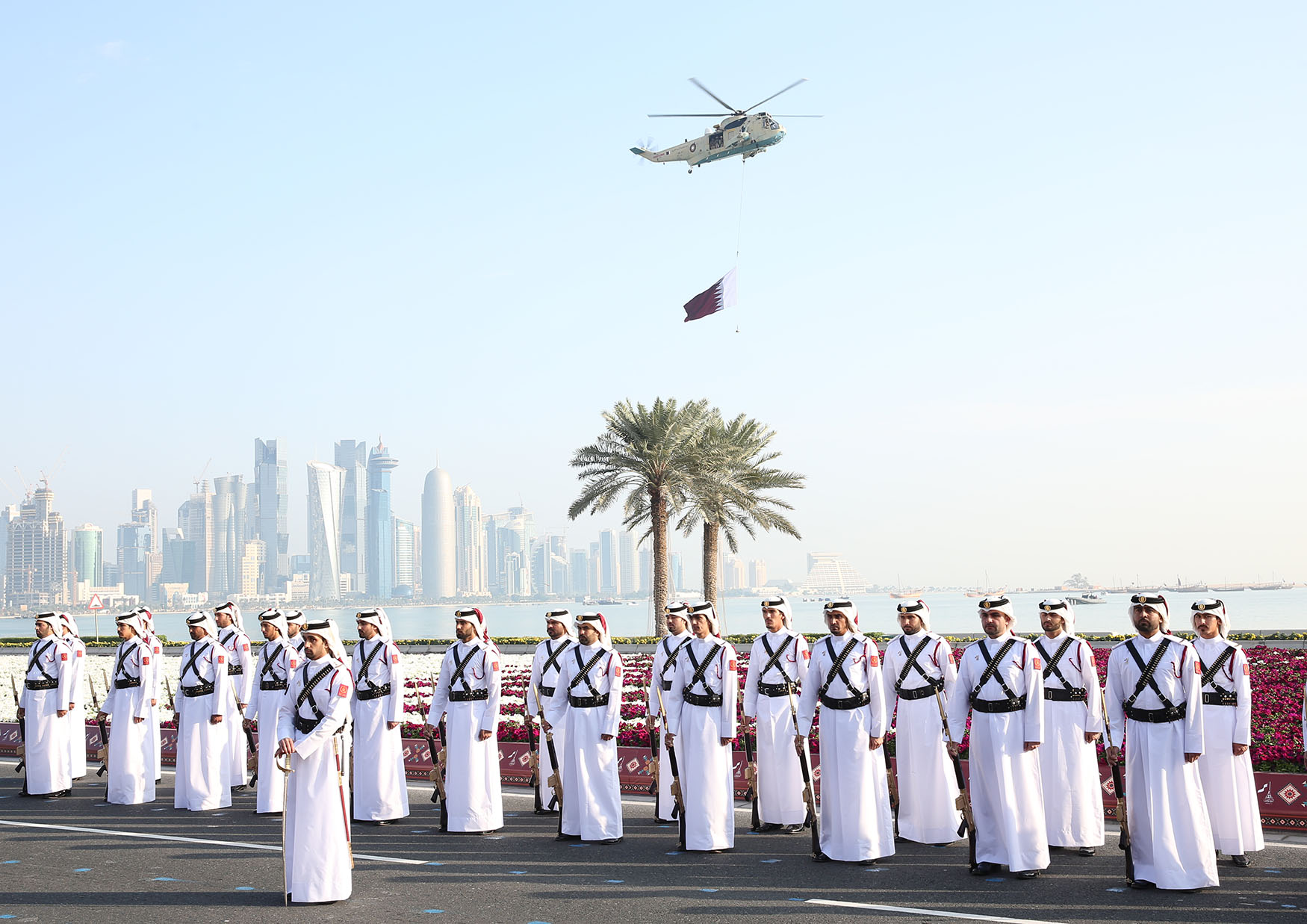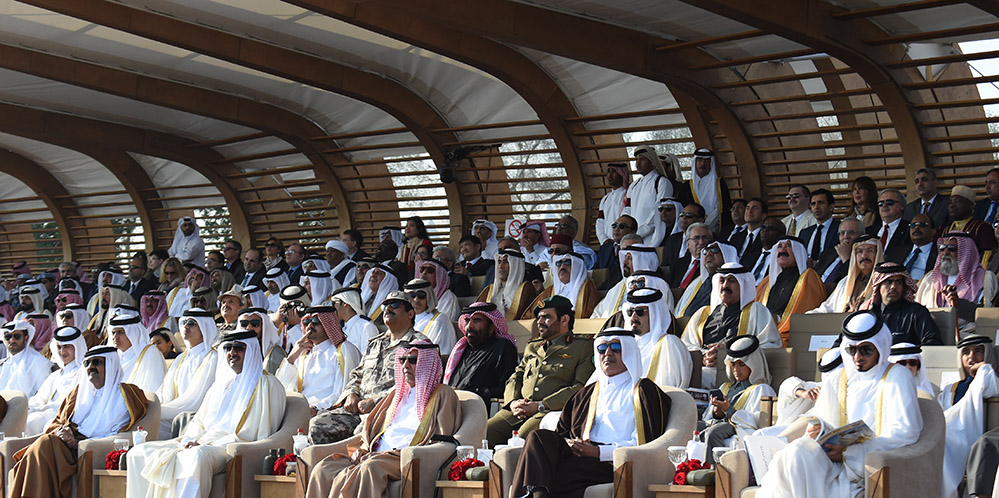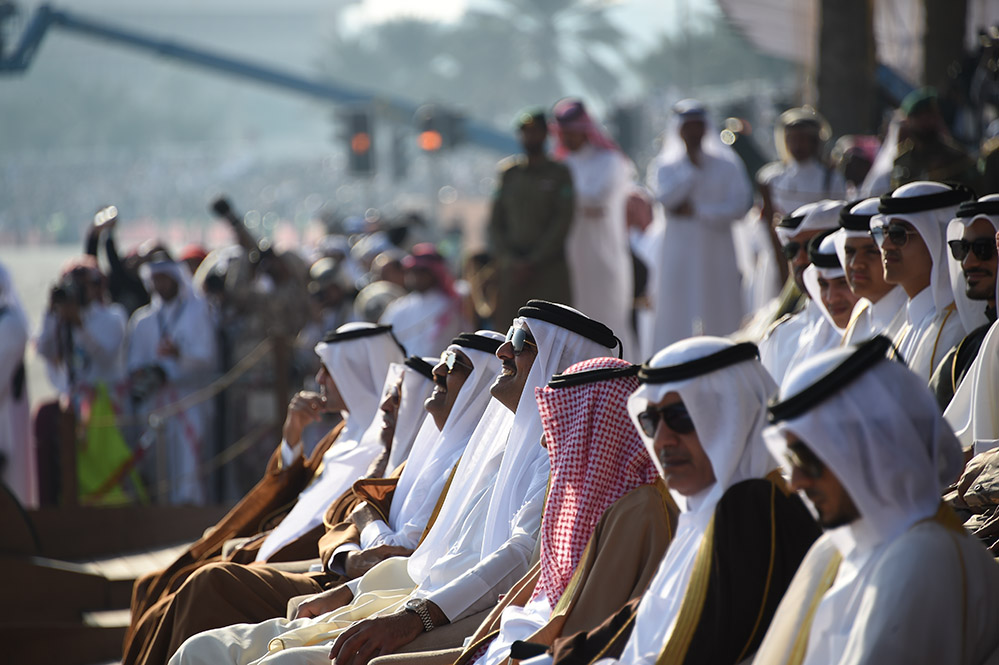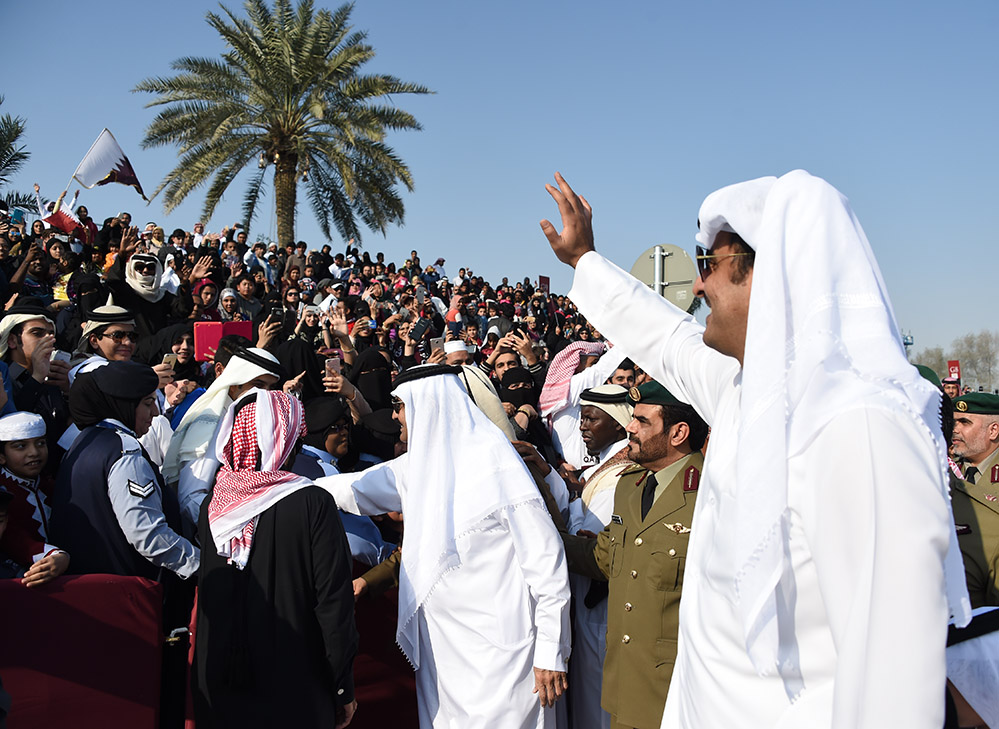 HH The Amir, HH The Father Amir greet Qatari Citizens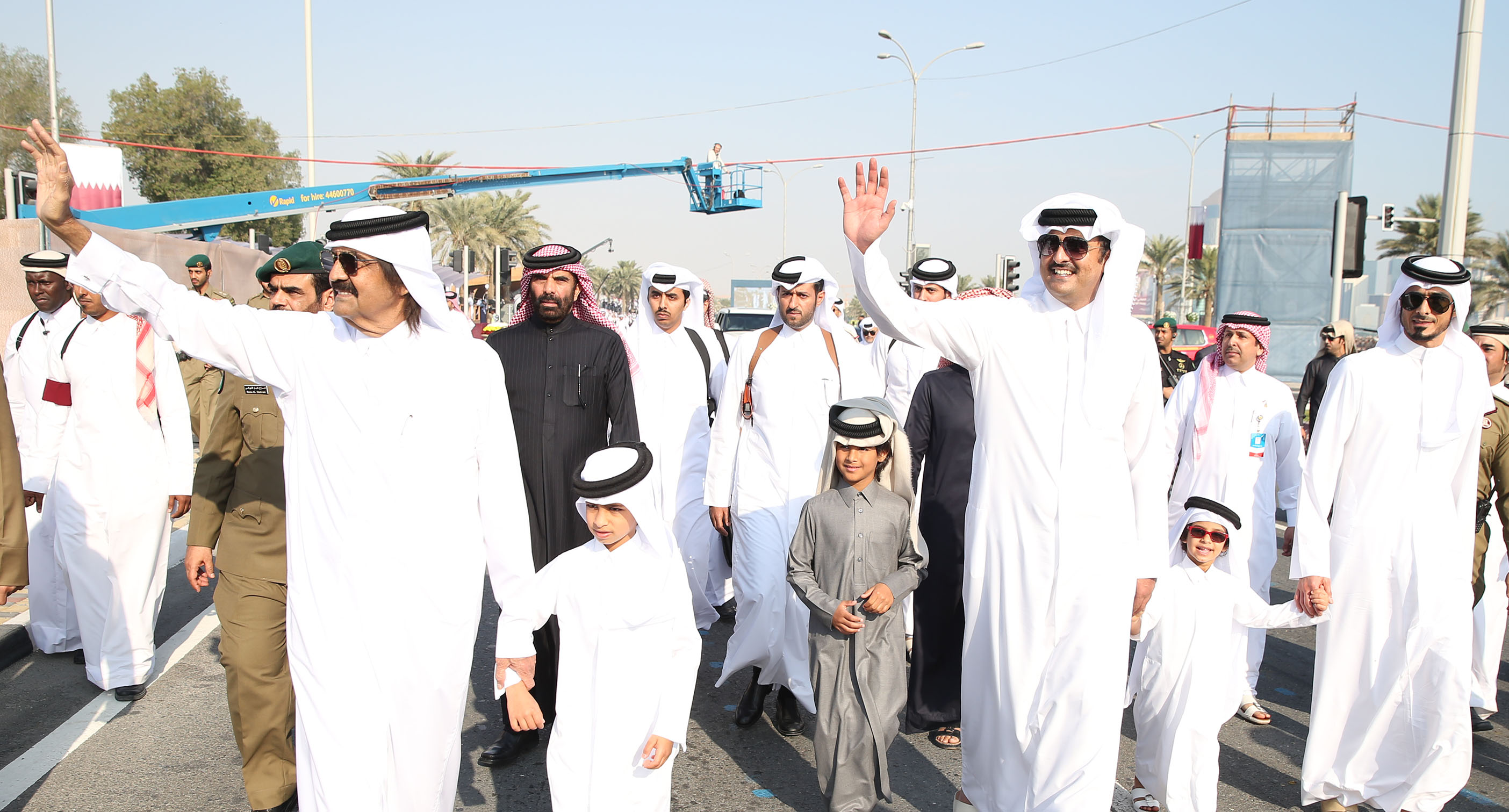 His Highness The Amir Sheikh Tamim bin Hamad Al Thani witnessed the state's eighth national parade, which took place on Friday morning along Doha Corniche. His Highness The Father Amir Sheikh Hamad bin Khalifa Al Thani also witnessed the parade.
HH Sheikh Jassim bin Hamad Al Thani, the personal representative of HH the Amir, witnessed the parade as well along with HH Sheikh Abdullah bin Khalifa Al Thani, HH Sheikh Mohamed bin Khalifa Al Thani, and Their Excellencies sons of HH The Father Amir.
In addition, HE Prime Minister and Interior Minister Sheikh Abdullah bin Nasser bin Khalifa Al Thani witnessed the parade as well as HE Advisory Council's Speaker Mohamed bin Mubarak Al Khulaifi, his deputy, a number of Their Excellencies Sheikhs and ministers, a group of state guests and heads of diplomatic missions accredited to the country, a number of senior army and Interior Ministry officers, and dignitaries and a large crowd of citizens and residents.