HH The Amir Attends ROTA Annual Ceremony
HH The Amir and HH The Father Amir view the ceremony's performances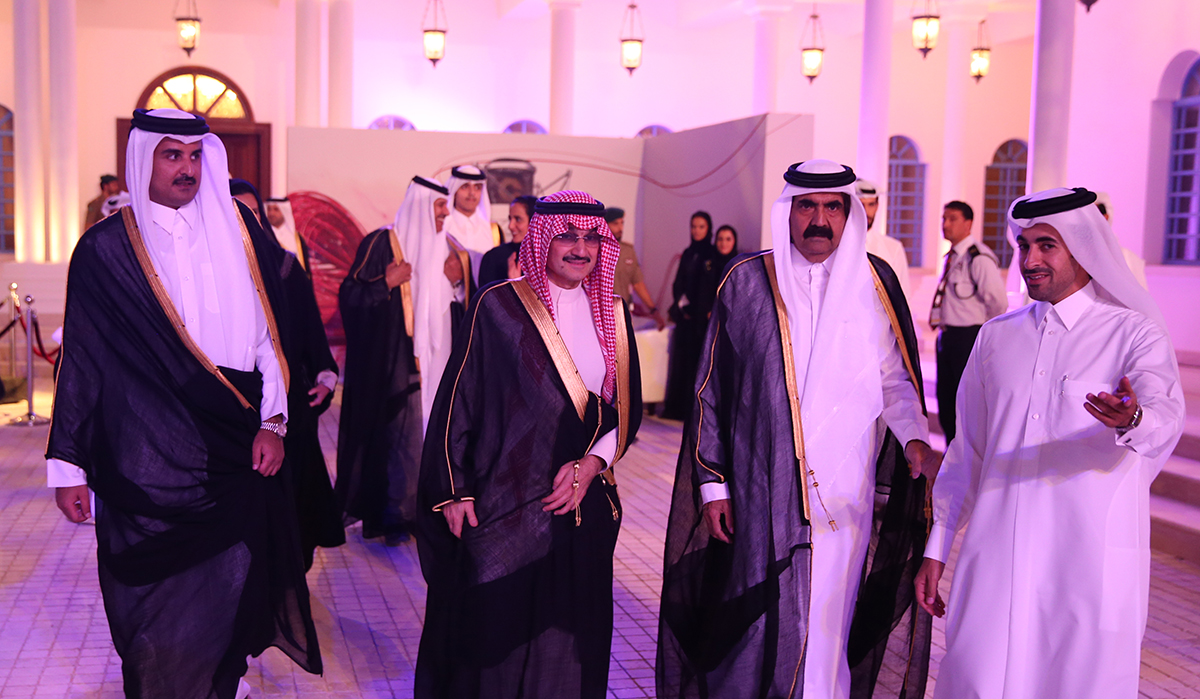 His Highness The Amir Sheikh Tamim bin Hamad Al Thani attended the fifth annual Reach Out to Asia (ROTA) ceremony, part of Qatar Foundation, which was held in Ali bin Abdullah Castle in Doha on Saturday.
HH The Father Amir Sheikh Hamad bin Khalifa Al Thani attended the ceremony.
HH Wife of the Amir Sheikha Jawaher bint Hamad bin Suhaim Al Thani, Prince Al Waleed bin Talal bin Abdul Aziz Al Saud, as well as a number of Their Excellencies Sheikhs and Ministers also attended the event.
The event was held under the theme "Plant a Book...Harvest a Future". It began with the showing of a documentary about the activities and projects of ROTA in Asia, particularly in the field of providing education to children affected by wars conflicts and stricken areas.