HH The Amir Patronises Opening of IATA Annual General Summit
HH The Amir listening to the opening statement of the summit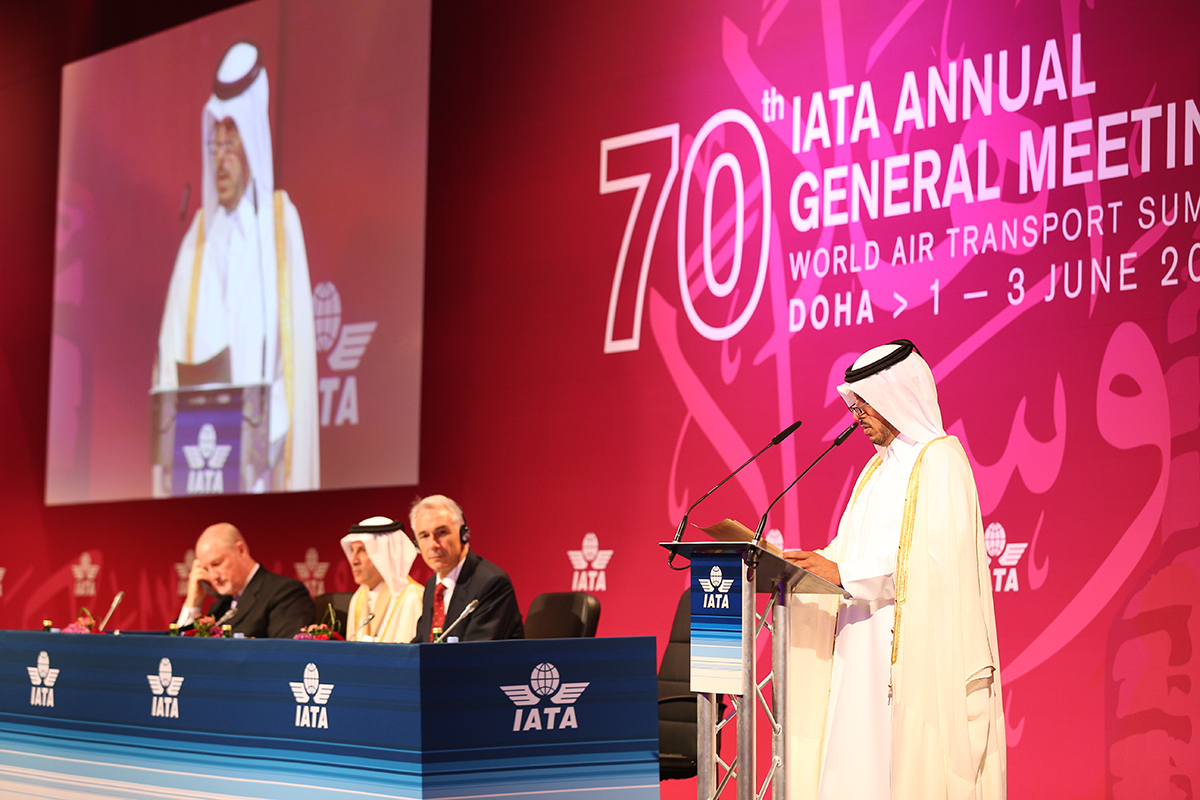 His Highness The Amir Sheikh Tamim Bin Hamad Al Thani graced on Monday the Inauguration of IATA's 70th annual general meeting (AGM) and World Air Transport Summit in Doha.
Qatar Airways (QA) organises the 2-day event being held at the Ritz Carlton hotel.
HE The Prime Minister and Interior Minister Sheikh Abdullah bin Nasser bin Khalifa Al Thani delivered an opening address in which HE welcomed the participants attending the IATA's 70th (AGM) and world Air Transport Summit which coincides with the 100th anniversary of QA's scheduled commercial aviation while laying the groundwork to ensure the second century of commercial aviation is even more successful, innovative and beneficial to the world as the first.