HH The Amir Opens 35th GCC Summit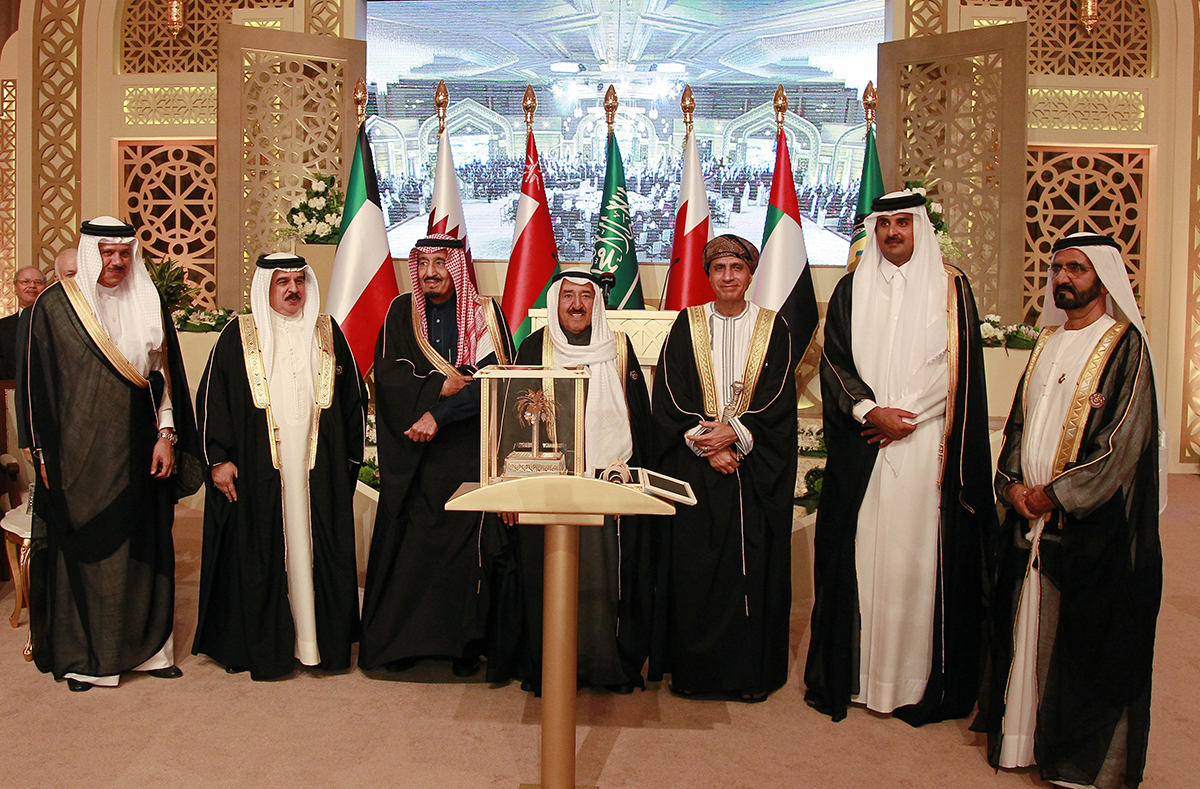 Honoring of HH The Amir of the sisterly State of Kuwait on the occasion of being honored by the United Nations as "Humanitarian Leader" and naming the Kuwait as the "center for humanitarian work"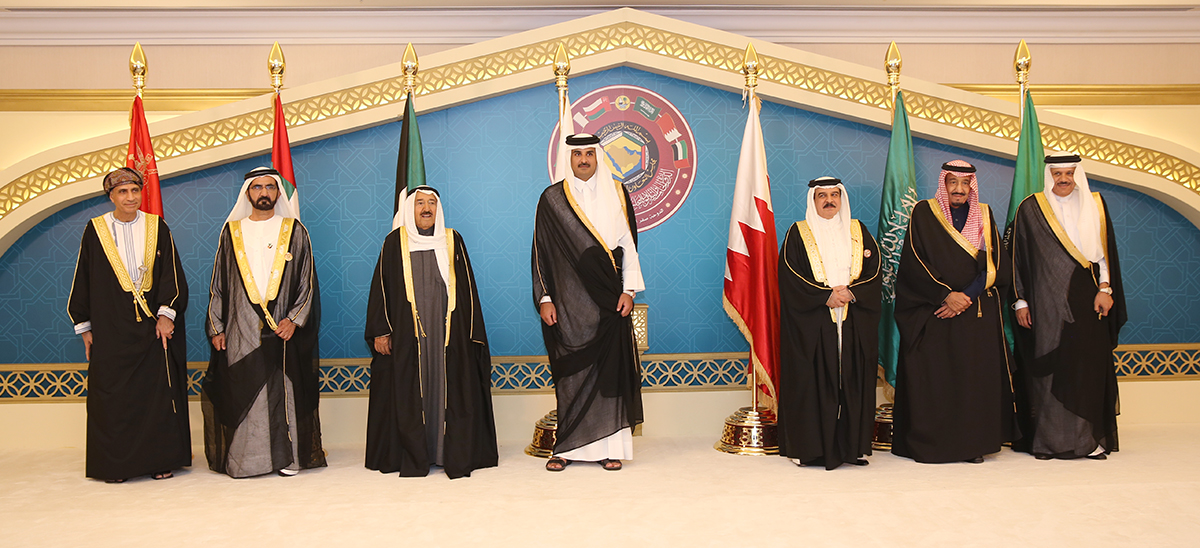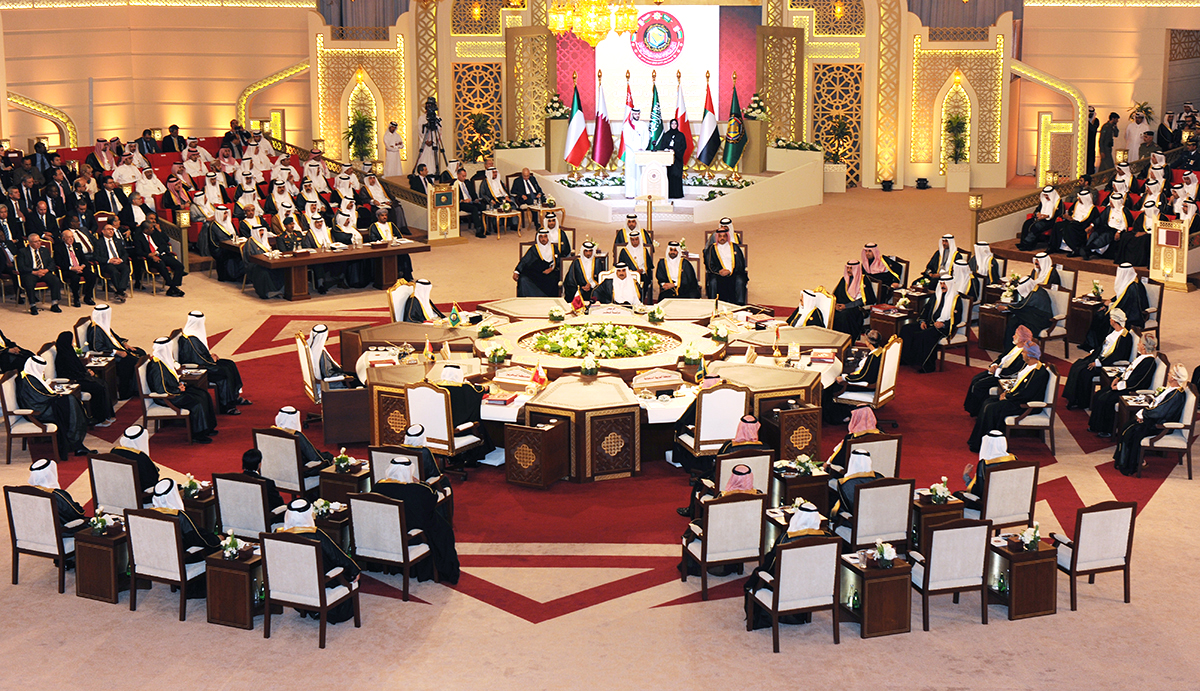 Opening session of the GCC Summit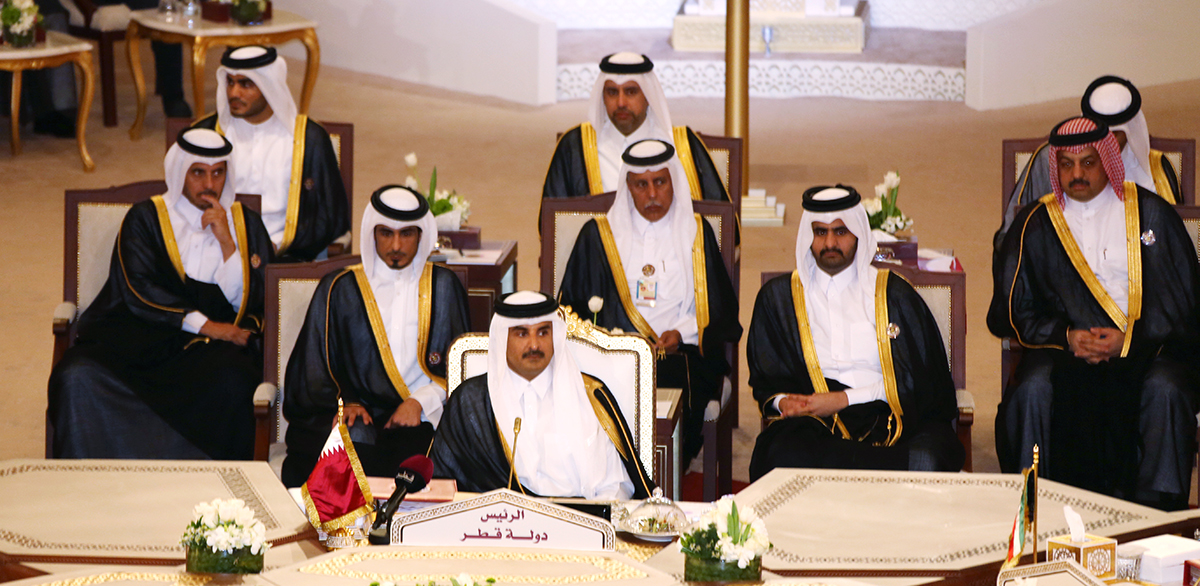 His Highness The Amir Sheikh Tamim bin Hamad Al Thani has on Tuesday night opened the 35th session of GCC Supreme Council at Sheraton hotel in Doha.
Leaders of GCC states take part in the summit with the United Arab Amirates' delegation led by Vice President, Prime Minister and Ruler of Dubai HH Sheikh Mohammed bin Rashid Al Maktoum; Kingdom of Bahrain's delegation led by HM King Hamad bin Isa Al Khalifa; Kingdom of Saudi Arabia's delegation led by Crown Prince, Deputy Premier and Minister of Defense HH Salman bin Abdulaziz Al Saud; the Sultanate of Oman's delegation led by Deputy Prime Minister for the Council of Ministers HH Sayyid Fahd bin Mahmoud Al Said; and the State of Kuwait's delegation led by HH the Amir of Kuwait Sheikh Sabah Al Ahmad Al Jaber Al Sabah.
HH The Deputy Amir Sheikh Abdullah bin Hamad Al Thani attended the opening session as well as HH Sheikh Jassim bin Hamad Al Thani, personal representative of HH The Amir.
HE Prime Minister and Minister of Interior Sheikh Abdullah bin Nasser bin Khalifa Al Thani also attended the session along with HE Advisory Council chairman, a group of Their Excellencies Sheikhs and ministers, HE GCC secretary general and his assistants, members of the GCC consultative board, accredited ambassadors to the State of Qatar, and media and press personnel.
HH The Amir gave a speech at the opening session.