HH The Amir Visits Education City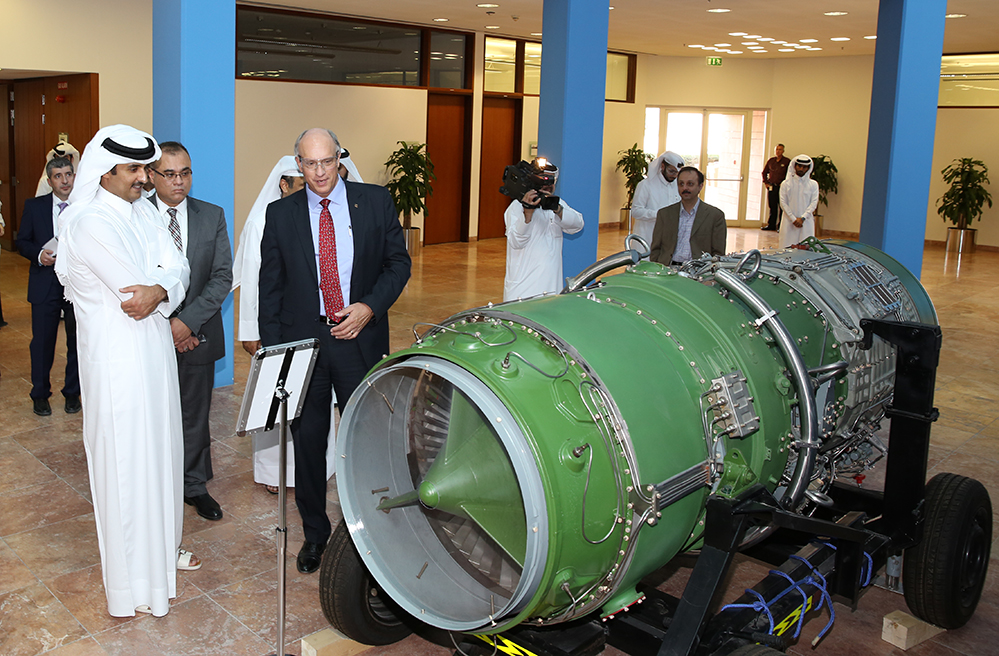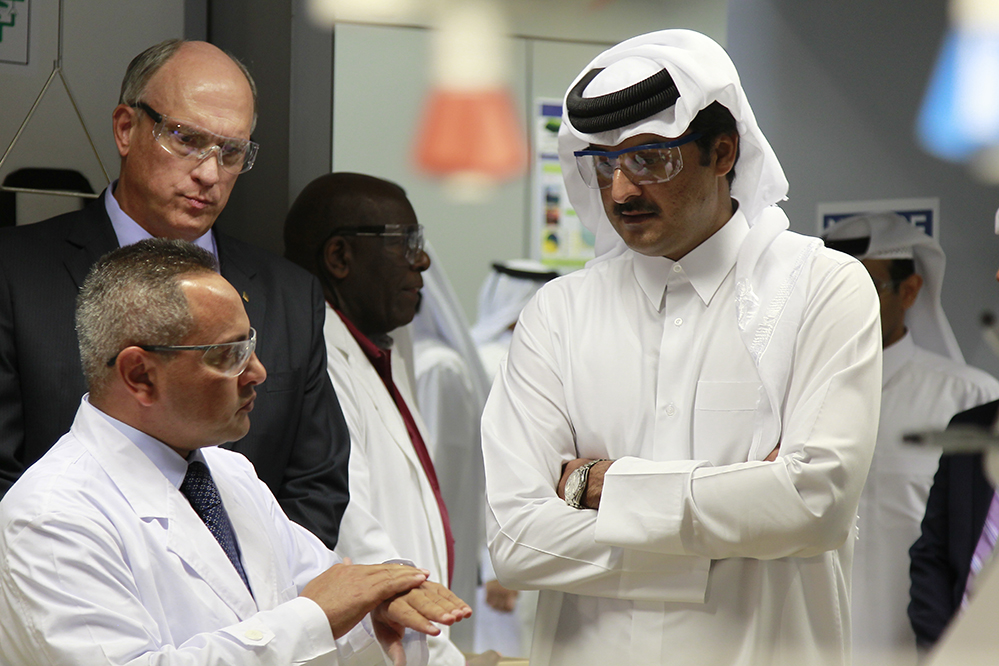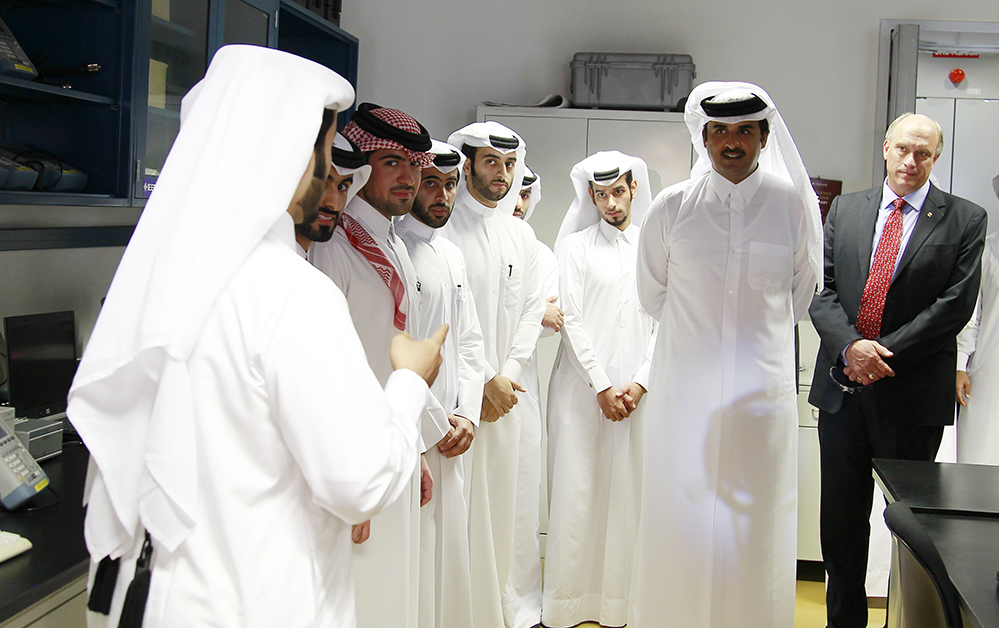 HH The Amir reviews the current and future projects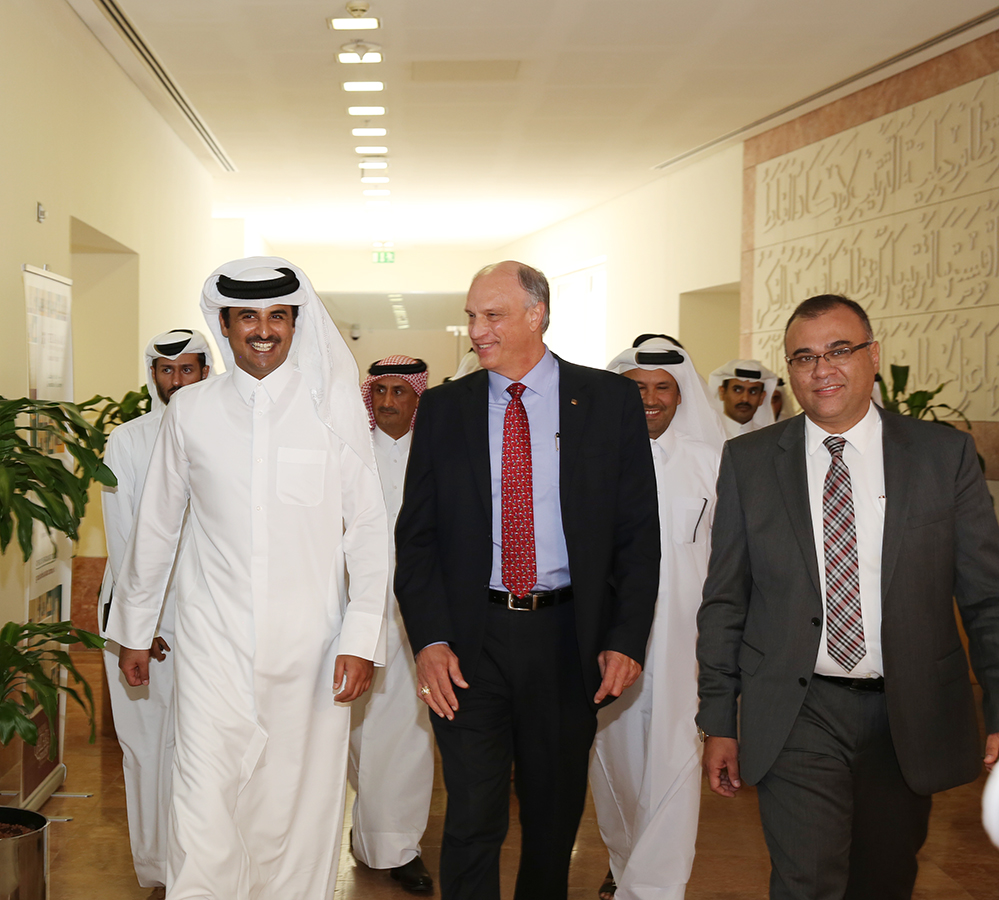 HH The Amir on a tour at Hamad Bin Khalifa University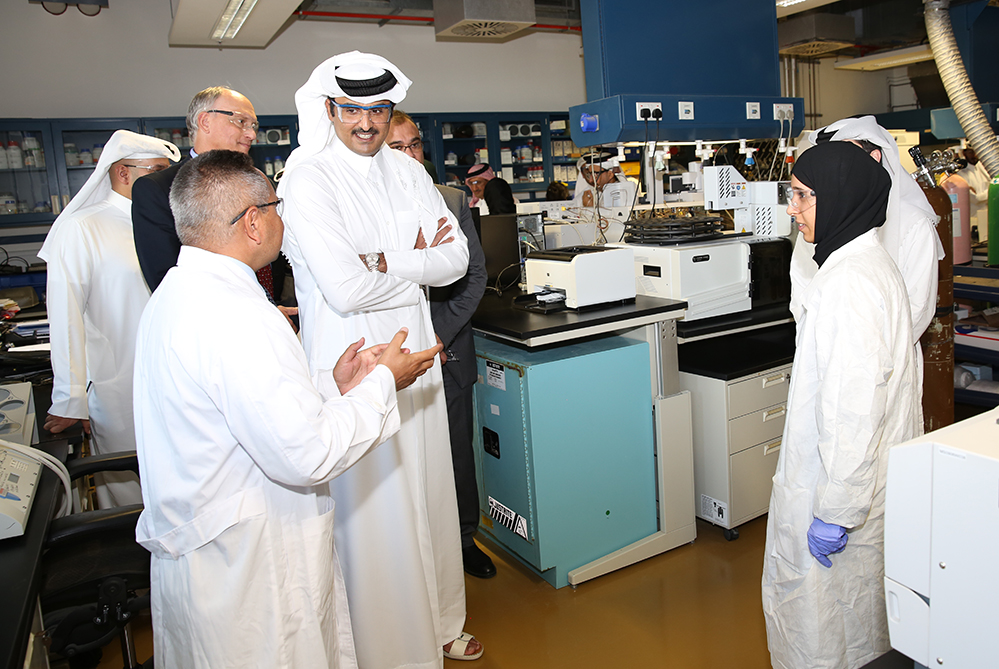 His Highness The Amir Sheikh Tamim bin Hamad Al Thani today paid a visit to Qatar Foundation for Education, Science and Community Development (Education City) to get acquainted with latest and most current and future projects of the Foundation.
HH The Amir was briefed on the plans of the Foundation for the realization of the Qatar national Vision 2030 and its contribution to pushing forward the development and economy of the State. HH The Amir also was given an explanation about the curricula and educational services being provided, as well as the Education City projects such as students accommodation, the Metro and the national library.
HH The Amir also toured the various departments of the Education City where His Highness was briefed by the officials on the efforts of the Foundation to invest in human capital and capabilities within the educational system to produce distinct students, well equipped with science and knowledge.
HH The Amir, then visited the Faculty of Islamic Studies at the University of Hamad bin Khalifa, the Academic Bridge Program, and Texas A&M University, where His Highness was briefed about the laboratory gas for converting natural gas to high quality fuel products such as Jet fuel, water and environment laboratory, which collaborates with many departments in the State for water and environment strategies and the communication laboratory for training and development of technology in various types.
HH The Amir also visited the Student Centre, where he met with a group of students of Education City universities and exchanged views with them on their study and future career aspirations.
HH The Amir urged the students of to be diligent and to acquire the skills in order to be active and creative members in the service of their country and community.