HH the Amir, HH the Father Amir Participate in Bani Tamim Arda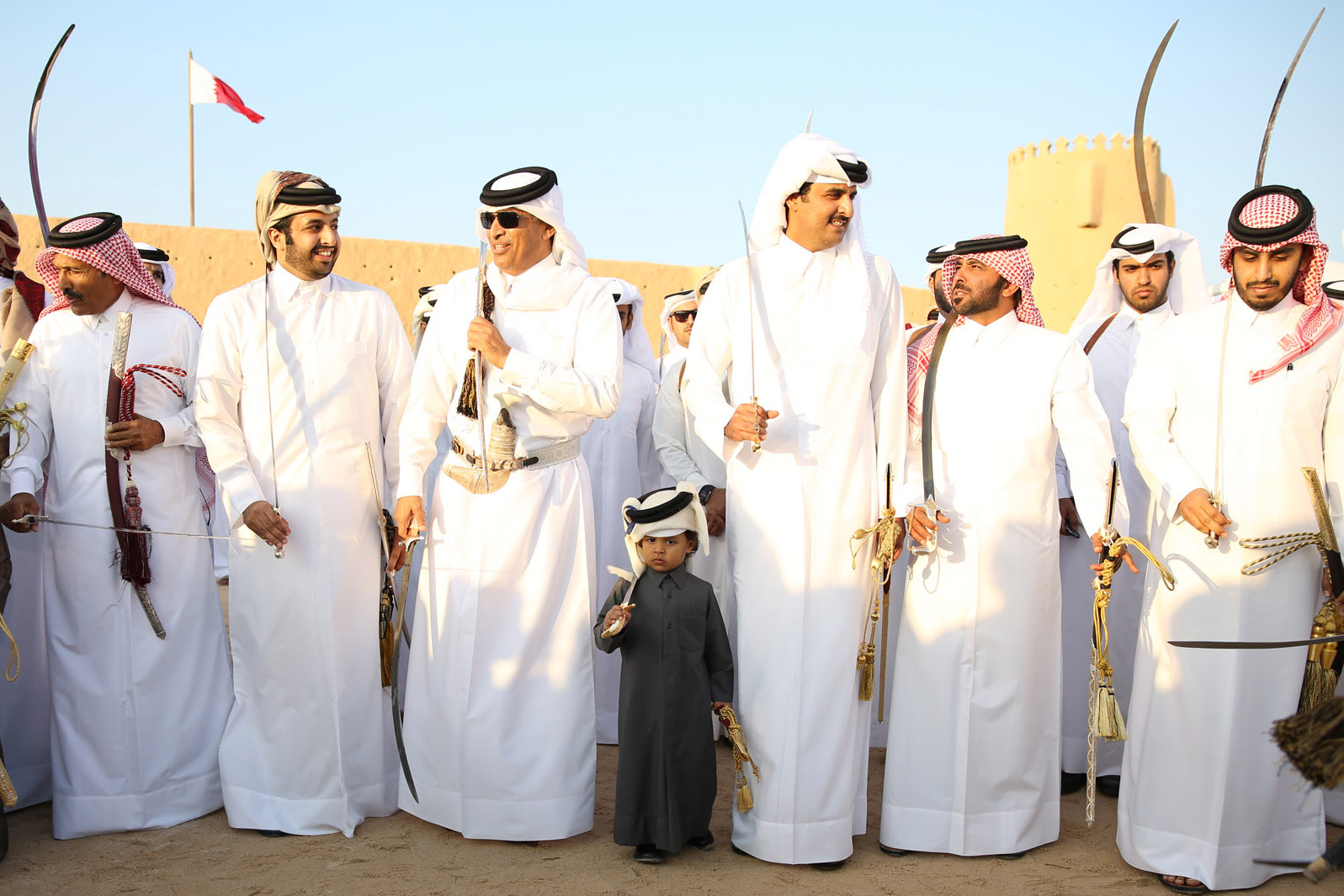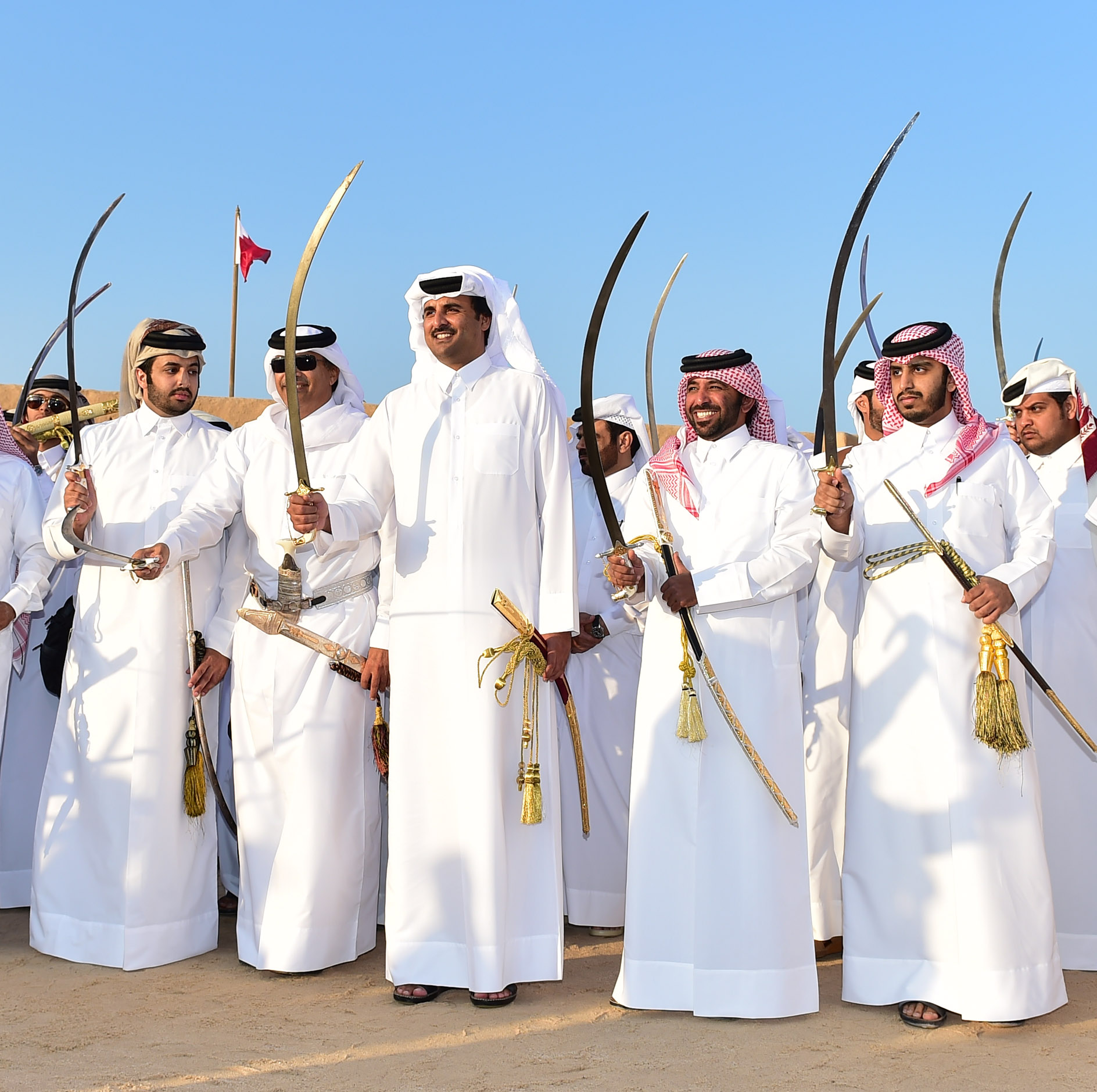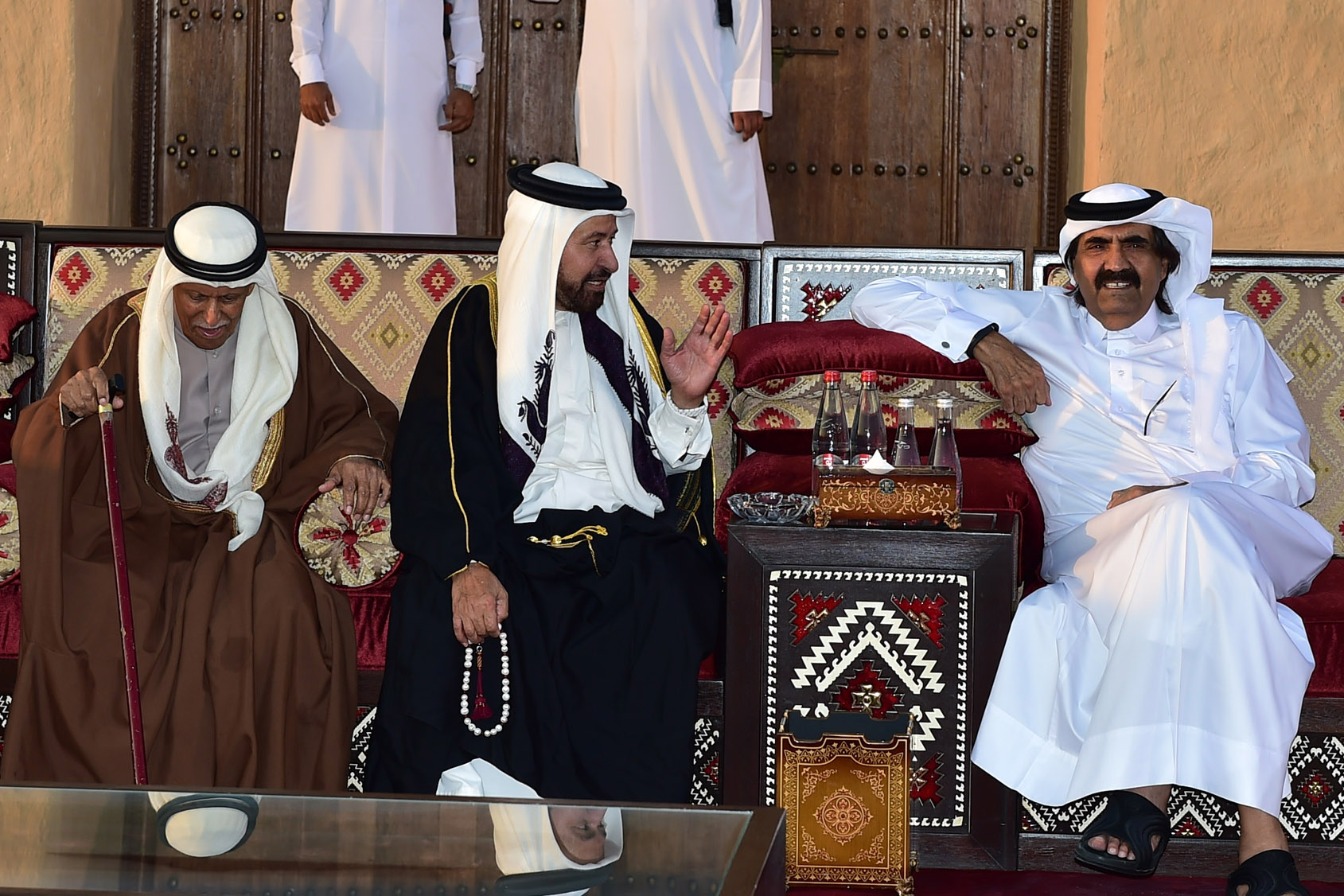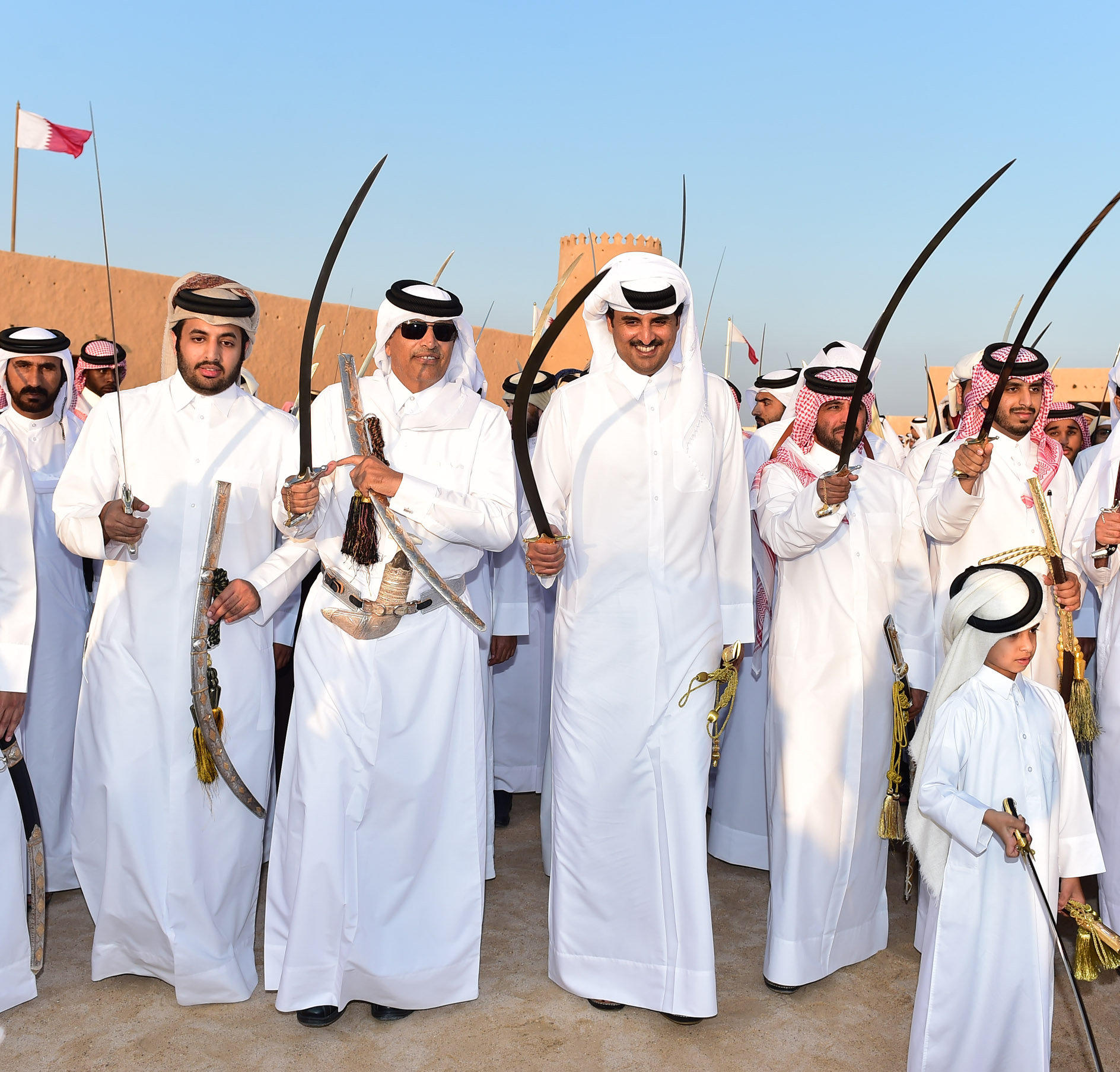 His Highness The Amir Sheikh Tamim bin Hamad Al Thani, and His Highness The Father Amir Sheikh Hamad bin Khalifa Al Thani participated, for the second day, in Bani Tamim Arda, which was held at Al Wajba Castle to commemorate the National Day.
Participated in the Arda also were HH The Deputy Amir Sheikh Abdullah bin Hamad Al Thani, HH Sheikh Jassim bin Hamad Al Thani, the Personal Representative of HH The Amir, as well as HH Sheikh Abdullah bin Khalifa Al Thani, and a number of Their excellencies sons of HH The Father Amir.
A number of their excellencies sheikhs, ministers, dignitaries and citizens also participated in the Arda.