HH the Amir, HH the Father Amir Attend National Day Parade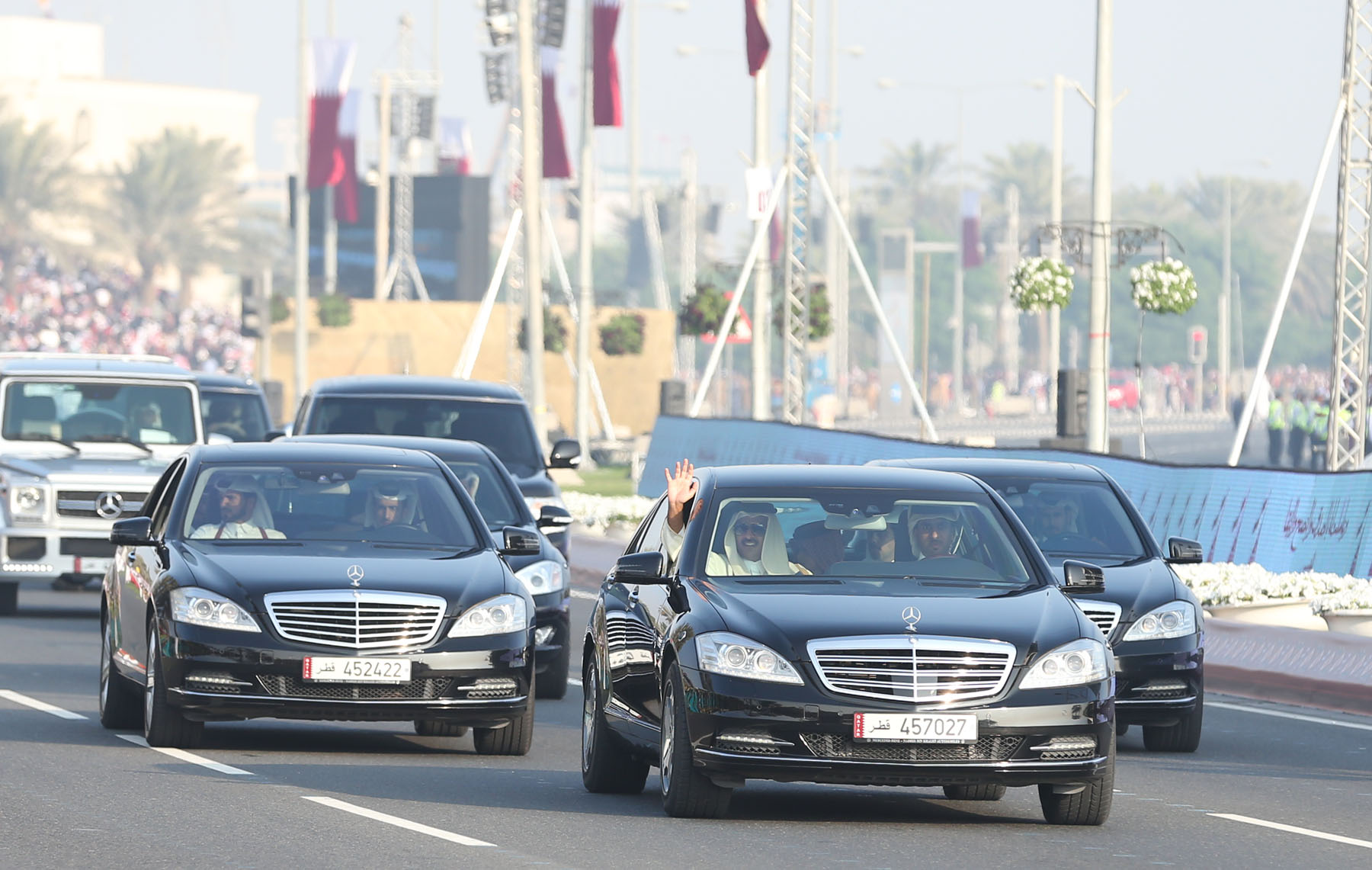 Arrival of HH The Amir's motorcade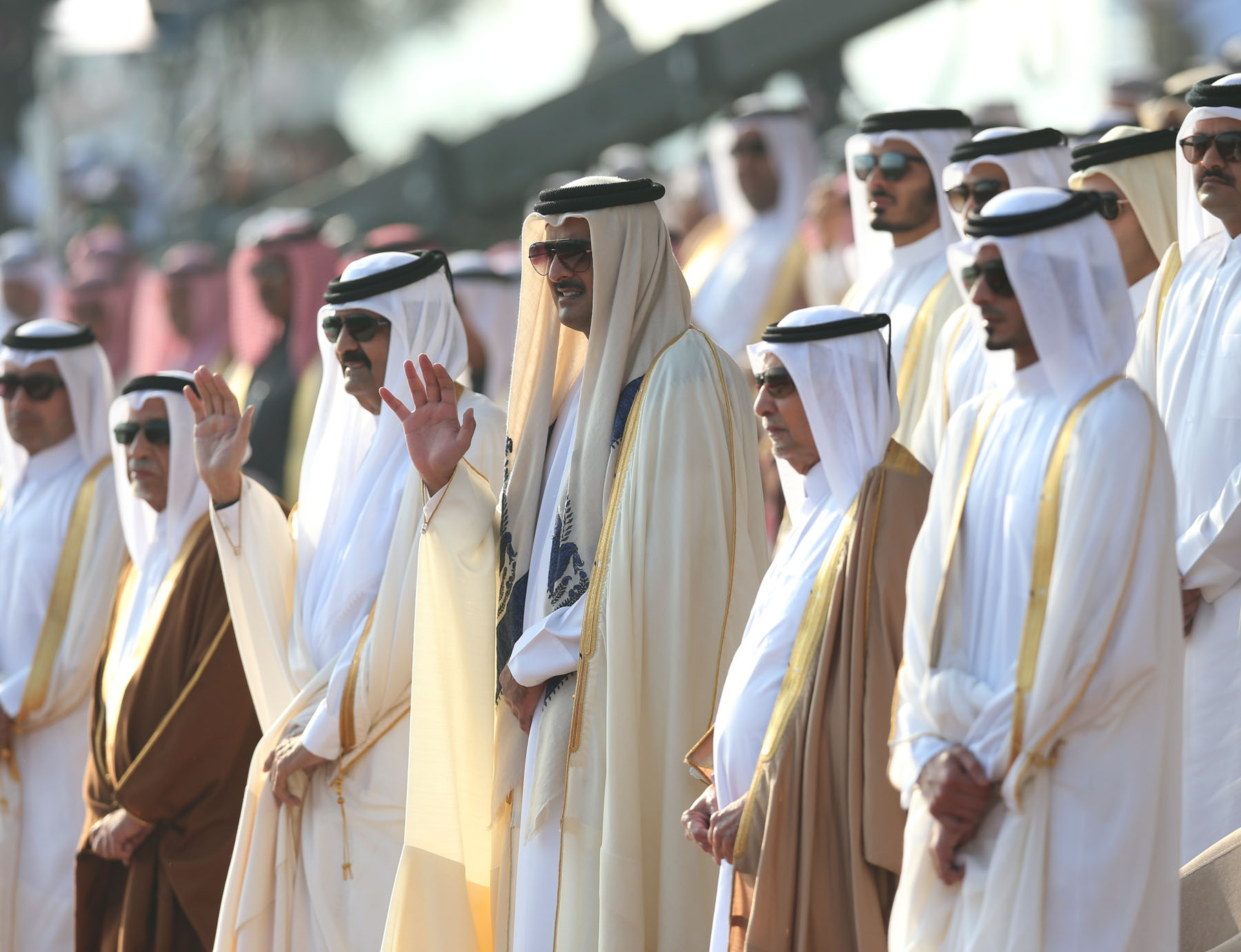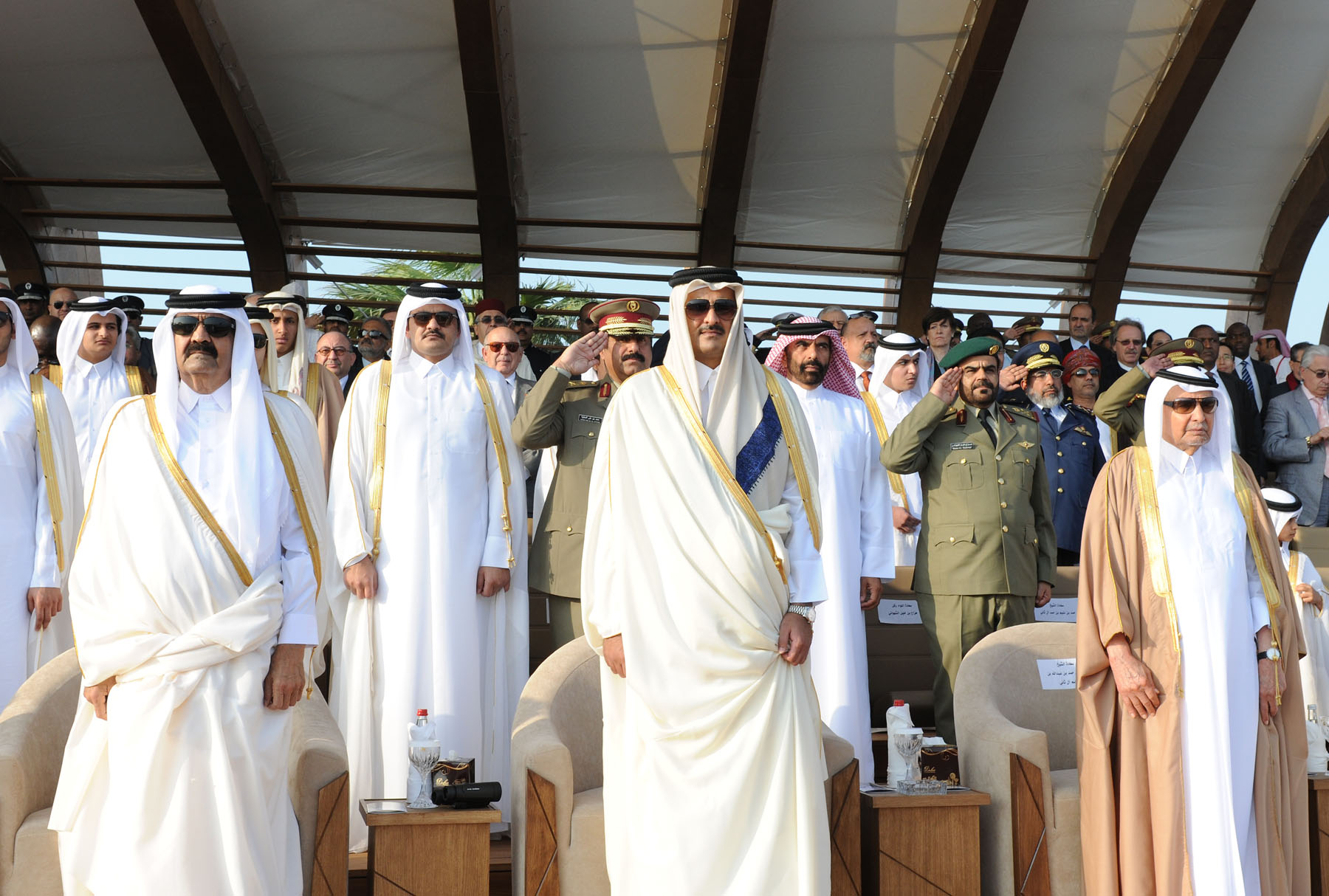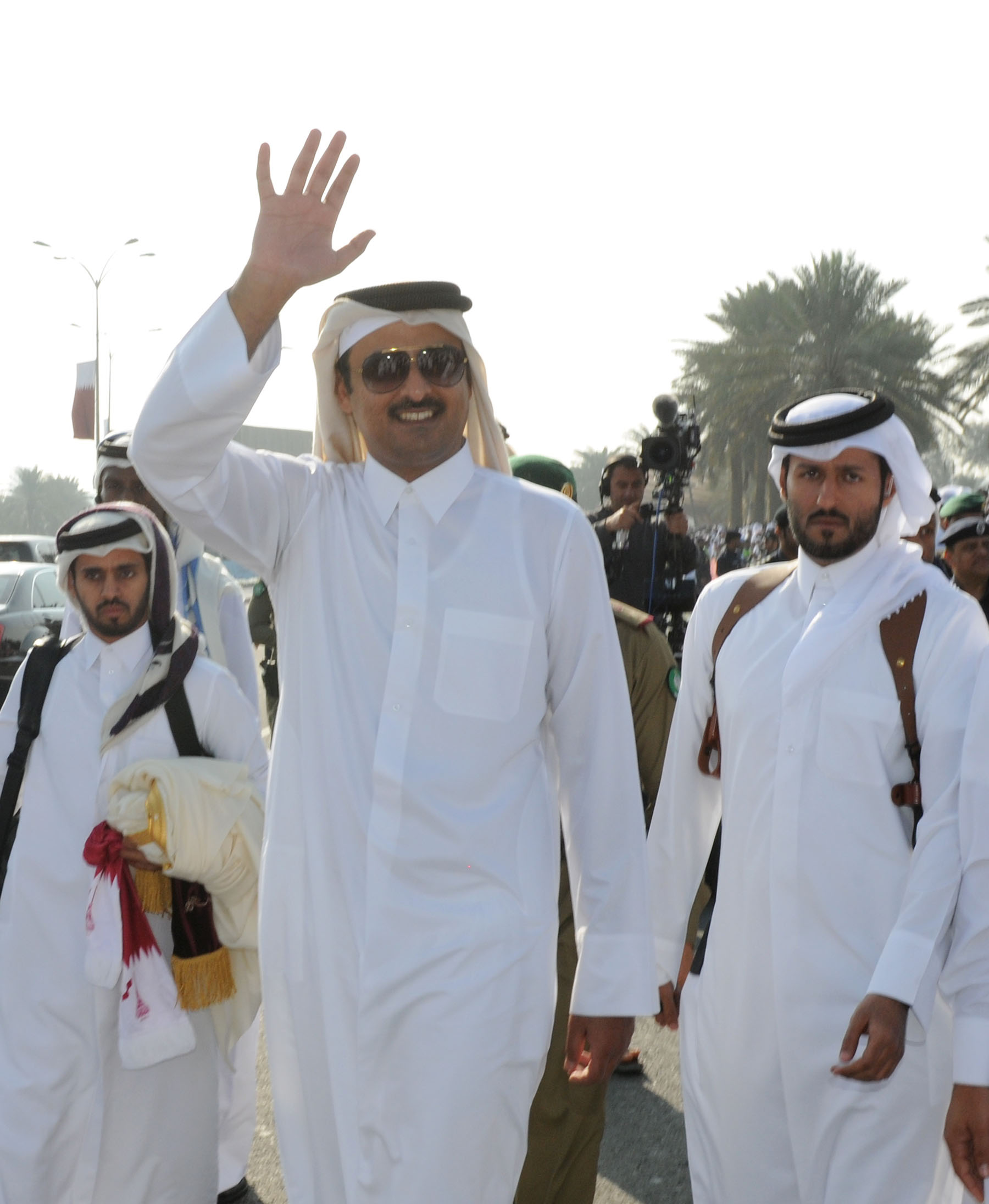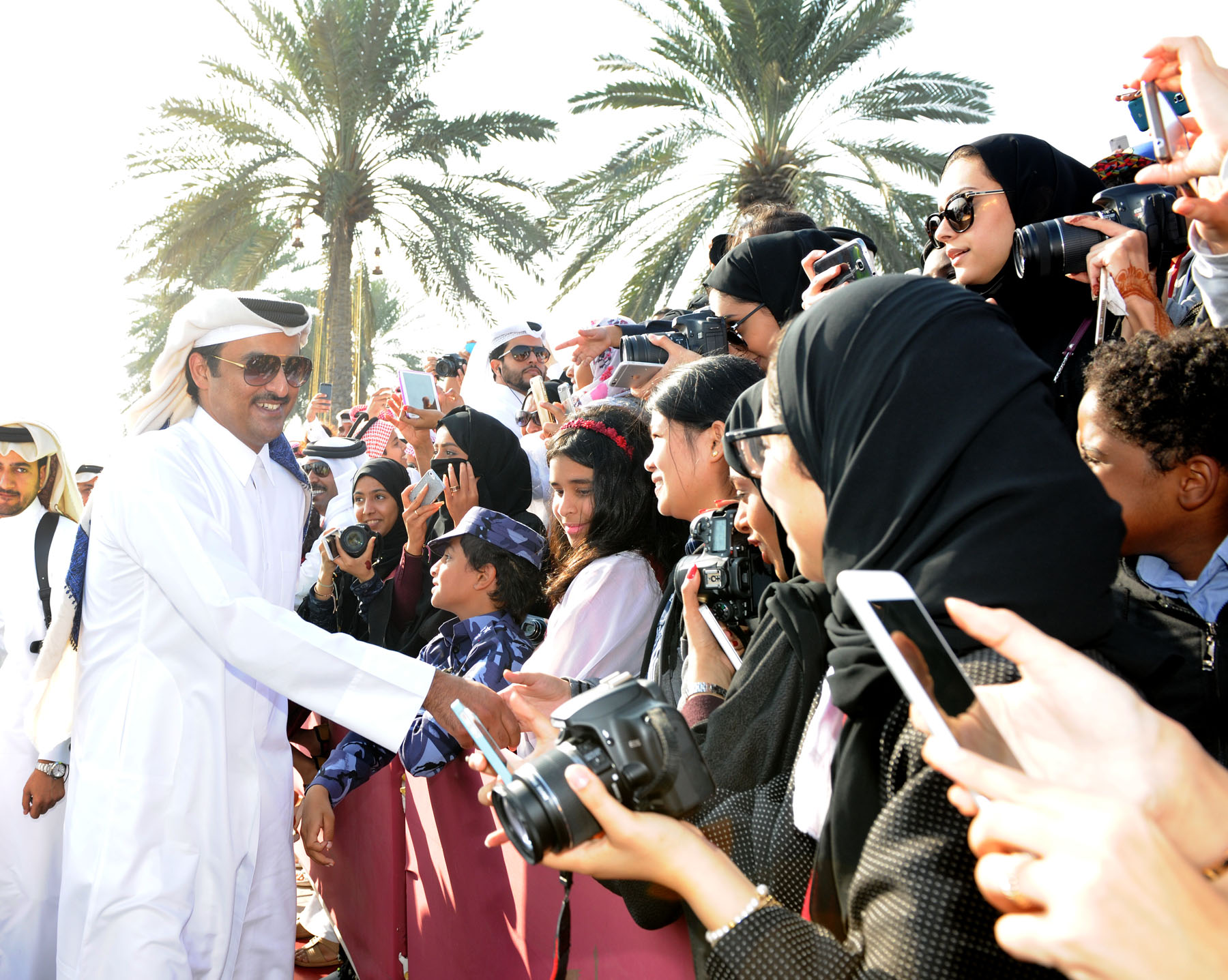 HH The Amir greets the Citizens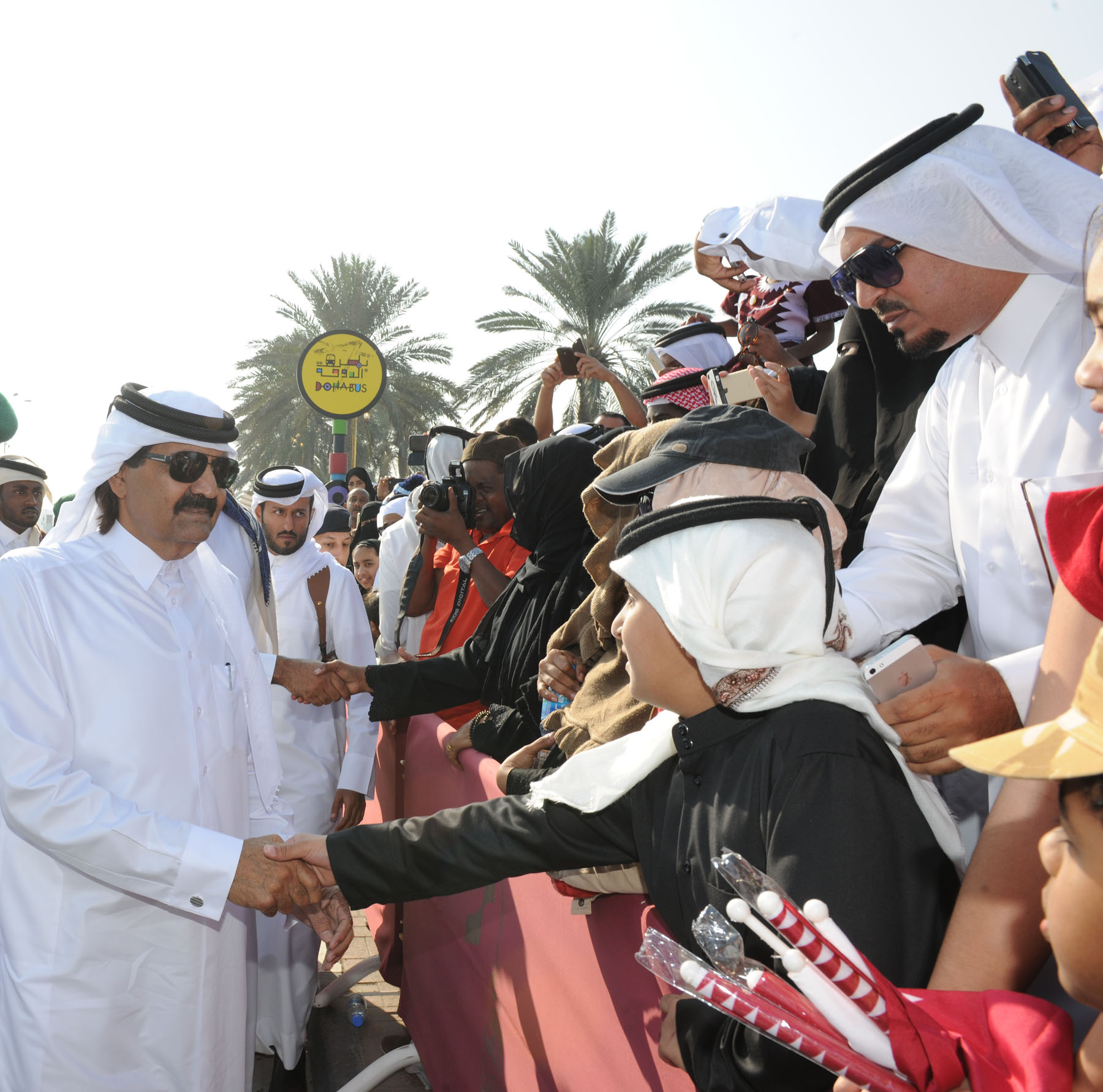 HH The Father Amir Greets the crowds
HH the Amir Sheikh Tamim bin Hamad Al Thani attended the country's 7th national parade which was held on the Doha Corniche this morning.
HH the Father Amir Sheikh Hamad bin Khalifa Al Thani also attended the event.
HH the Personal Representative of HH the Amir Sheikh Jassim bin Hamad Al Thani, HH Sheikh Abdullah bin Khalifa Al Thani, HH Sheikh Mohammed bin Khalifa Al Thani and Their Excellencies the sons of HH the Father Amir attended the parade, as well.
The event was also attended by HE the Prime Minister and Interior Minister Sheikh Abdullah bin Nasser bin Khalifa Al Thani, HE Speaker of the Advisory Council Mohammed bin Mubarak Al Khulaifi and his deputy, as well as a number of Their Excellencies Sheikhs, Ministers and distinguished guests along with Their Excellencies heads of diplomatic corps accredited to the State and a number of senior army officers and the Ministry of the Interior, in addition to a large crowd of citizens and residents.