HH The Amir Inspects A Set of Vital Projects in Qatar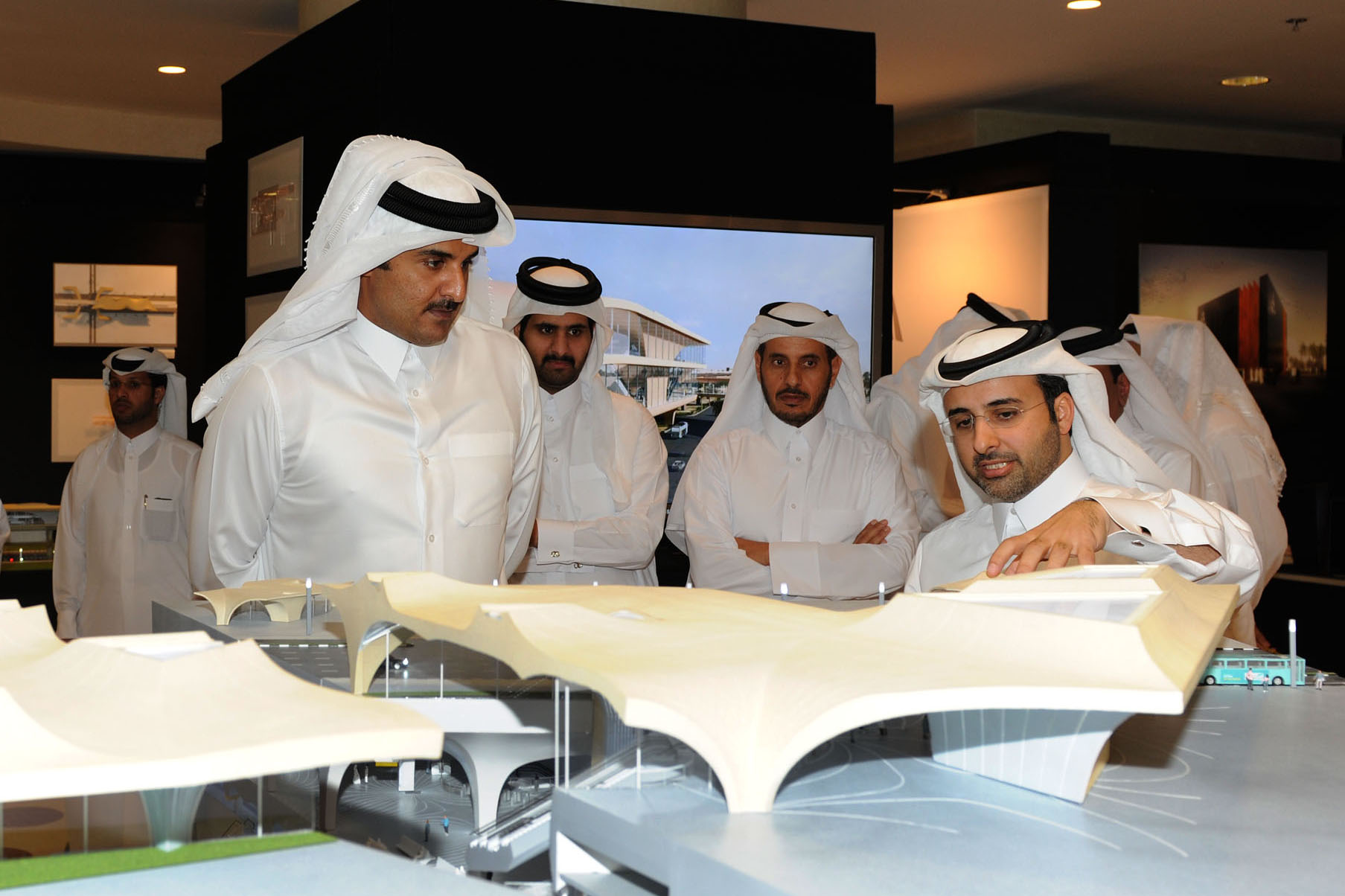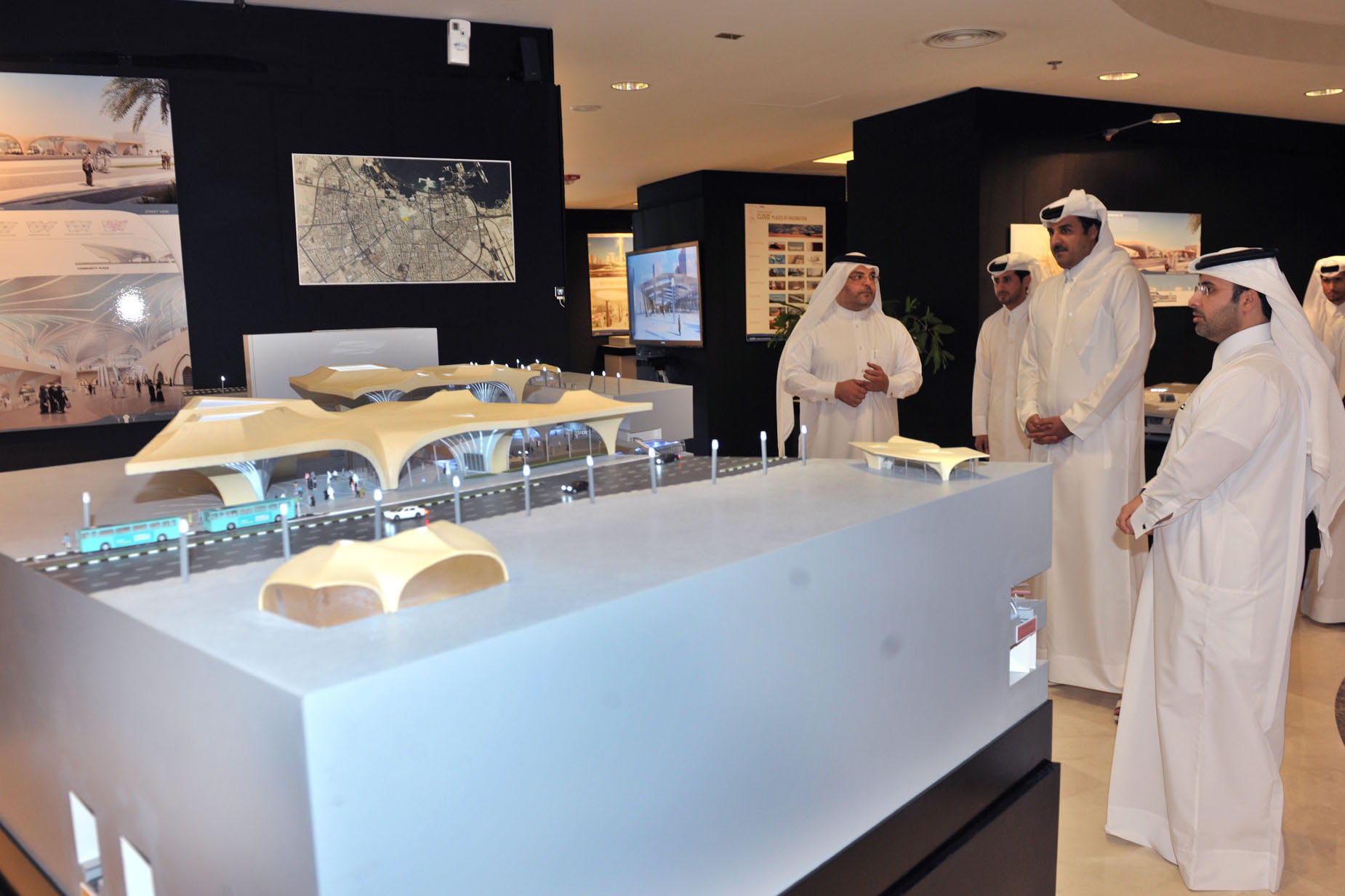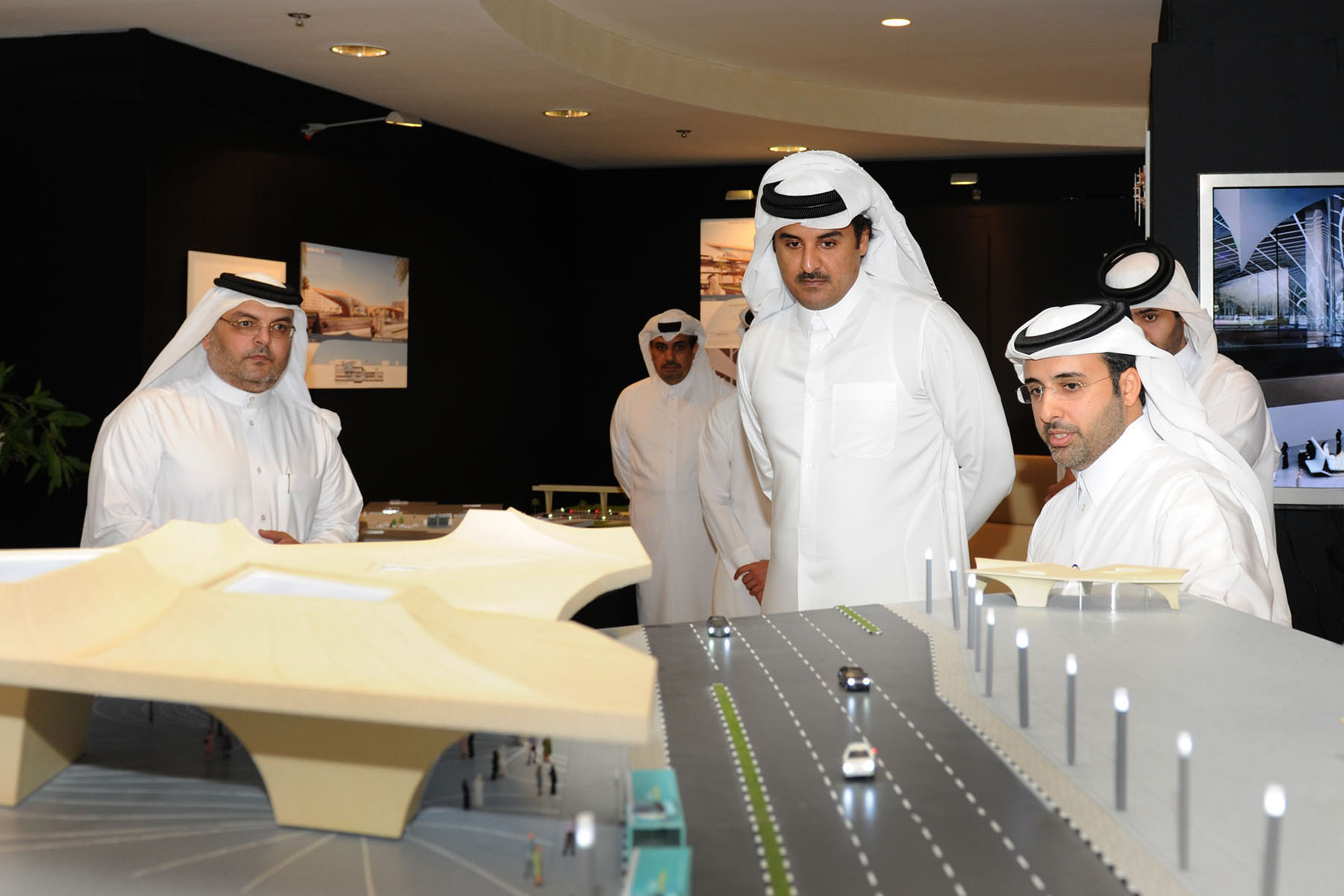 His Highness The Amir Sheikh Tamim Bin Hamad Al Thani on Wednesday toured the Qatar Railways Company(RAIL) to get acquainted with the state's future plans set for a number of vital projects such as the railway stations project, the new port, the infrastructure enterprises and Barwa Company related projects.
HH The Amir was briefed on the presentations on plans of these projects and steps adopted to meet challenges of the transitional stage and the alternative and practical plans. HH The Amir gave his instructions to speed up and accelerate the completion of these projects in a way that achieves higher standards of quality, perfection and integration.
The presentations included each of rail where HH The Amir was informed of the architectural designs of the metro project , the stages of execution and development of the modus operandi in the said project.
HH The Amir also saw the cut-outs and schemes for the visitor centre and rail project's graphics especially the basic Mushaireb station. HH Sheikh Tamim Bin Hamad Al Thani chose the final design of six designs set for the Qatari Metro Stations where His highness chose the arch space design whose designers set their viewpoints as per the islamic architecture style.
Then the minister of transportation offered a presentation for the new port project and stages of construction.
For his part, HE the minister of Municipality and Urban Planning and chairman of Ashghal Authority outlined the country's infrastructure, road and sanitation projects as well as the proposed sites and locations for the industrial zones.
Later, the board chairman of Barwa Property Company showcased a presentation about the used or secondhand car city aimed at shifting all car showrooms to outside the Doha City. A presentation was also made on the trucks parking project.
HH The Amir directed speedy completion of the projects in a way that follows high standards of quality, perfection and integration.
Prime Minister and Minister of the Interior HE Sheikh Abdullah bin Nasser bin Khalifa Al Thani accompanied HH The Amir on the tour.