HH The Amir Attends Opening of Annual Conference of Arab Research Centers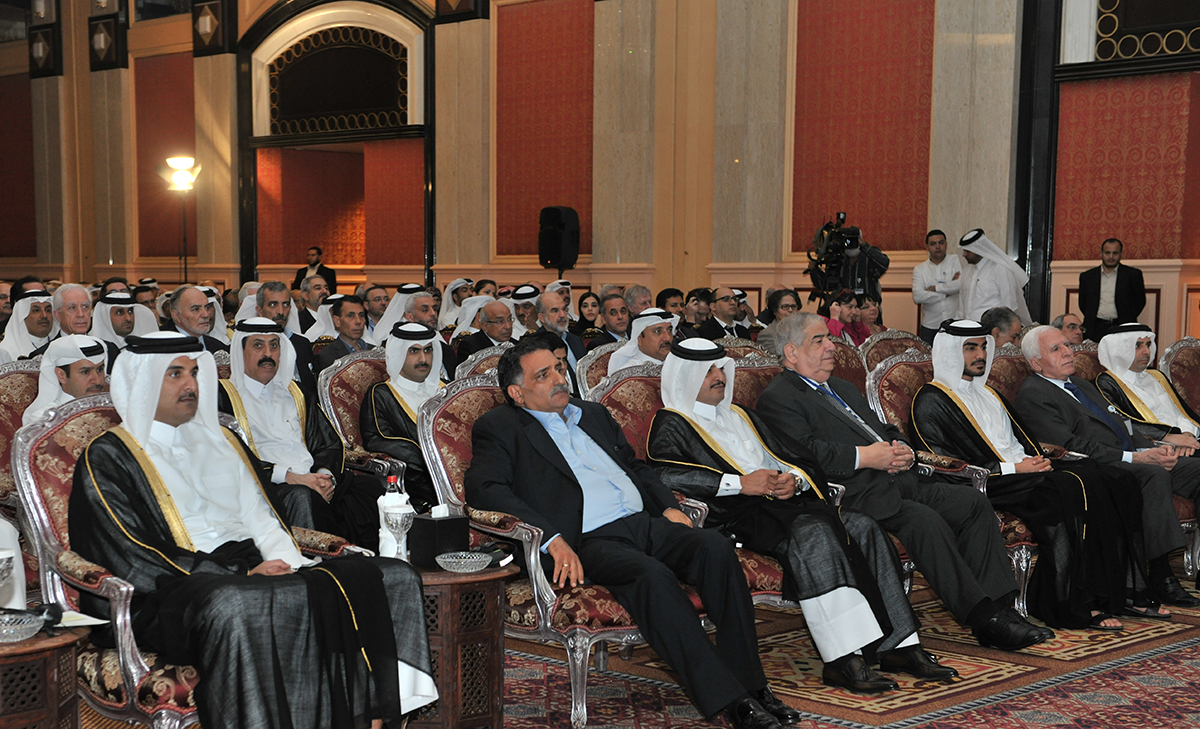 His Highness The Amir Sheikh Tamim bin Hamad Al Thani attended on Saturday evening at Ritz Carlton Hotel the opening of the Second Annual Conference of Strategic and Policy Studies Research Centers in the Arab world: "The Cause of Palestine and the Future of the Palestinian National Movement".
HH The Amir also attended a symposium addressed by the President of the Tunisian Constituent Assembly, Mustapha Bin Jafar, former Jordanian Prime Minister Taher Al Masri, the UN Special Rapporteur on Human Rights in the Palestinian Territories, Richard Falk, and Indian thinker Ijaz Ahmed.
The opening of the conference, organised by the Arab Center for Research and Policy Studies, was also attended by HE the Speaker of the Advisory Council, Mohammed bin Mubarak Al Khulaifi, and a number of Their Excellencies Sheikhs, Ministers and senior officials, among others.