HH The Amir and HH The Father Amir Attend National Day Parade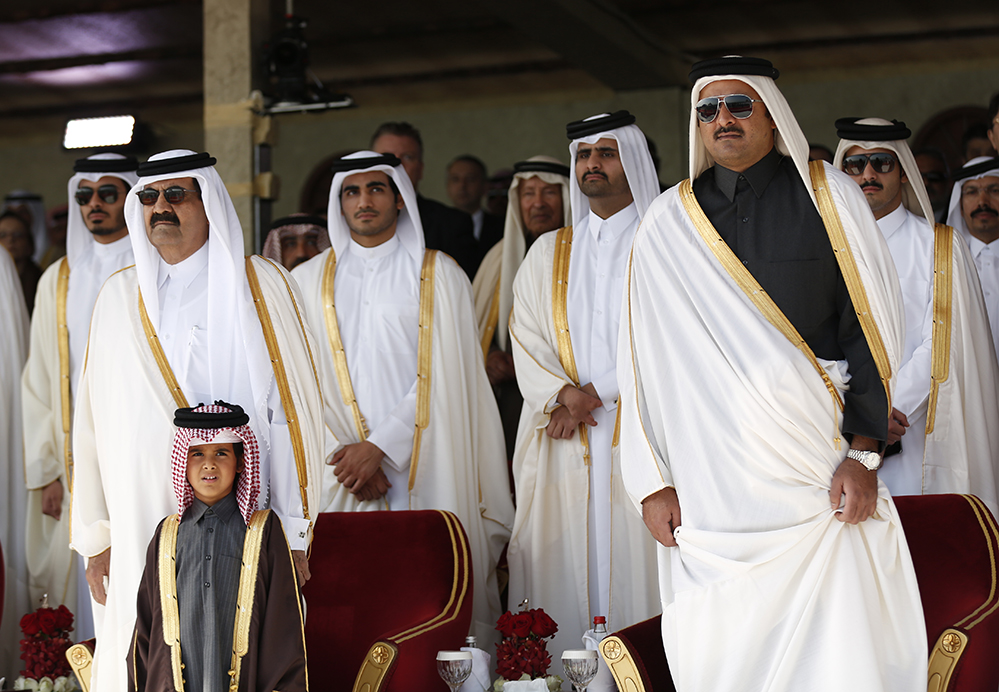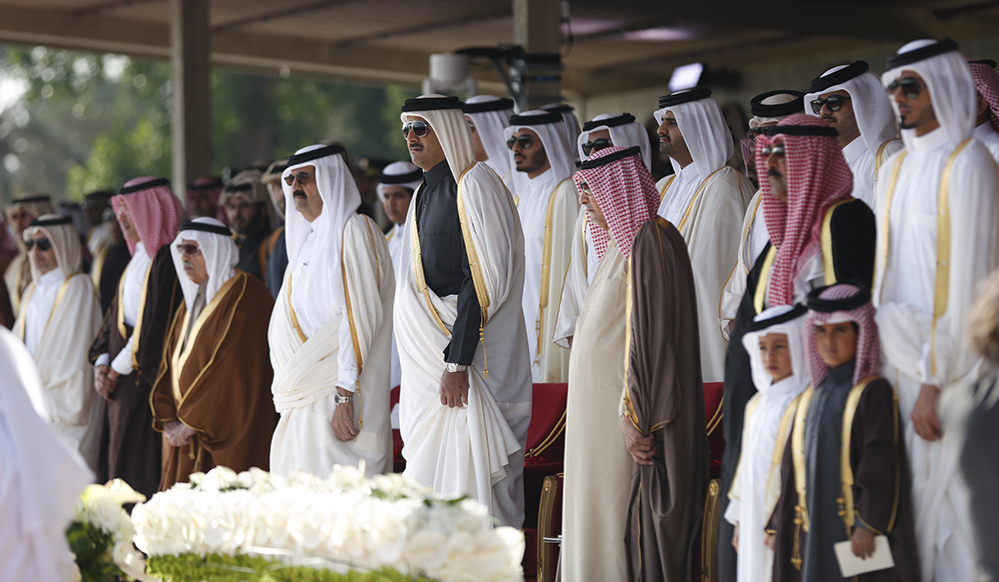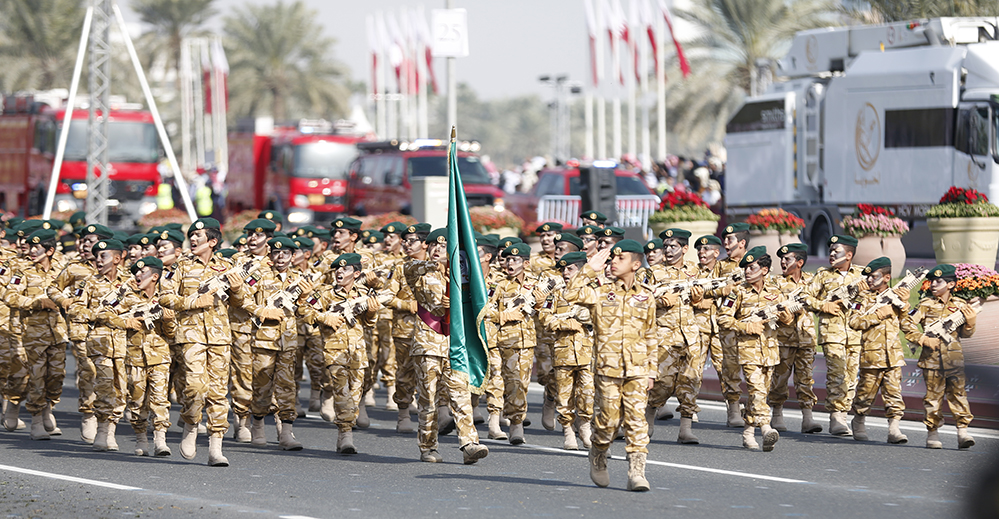 National Parade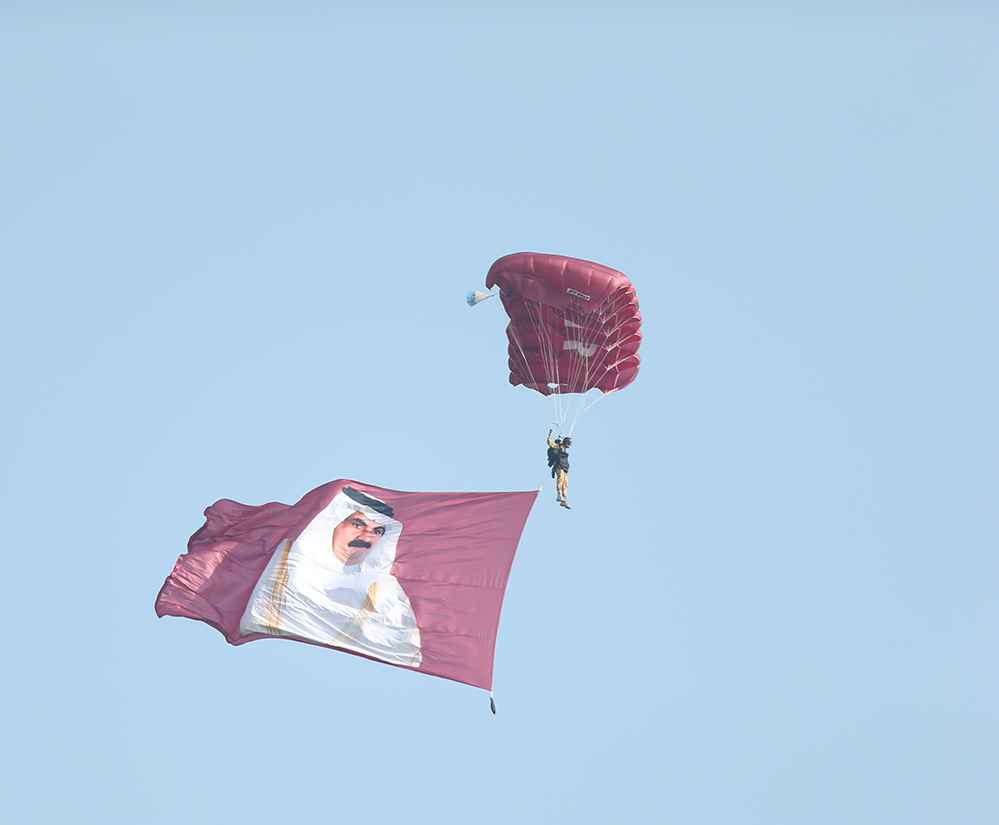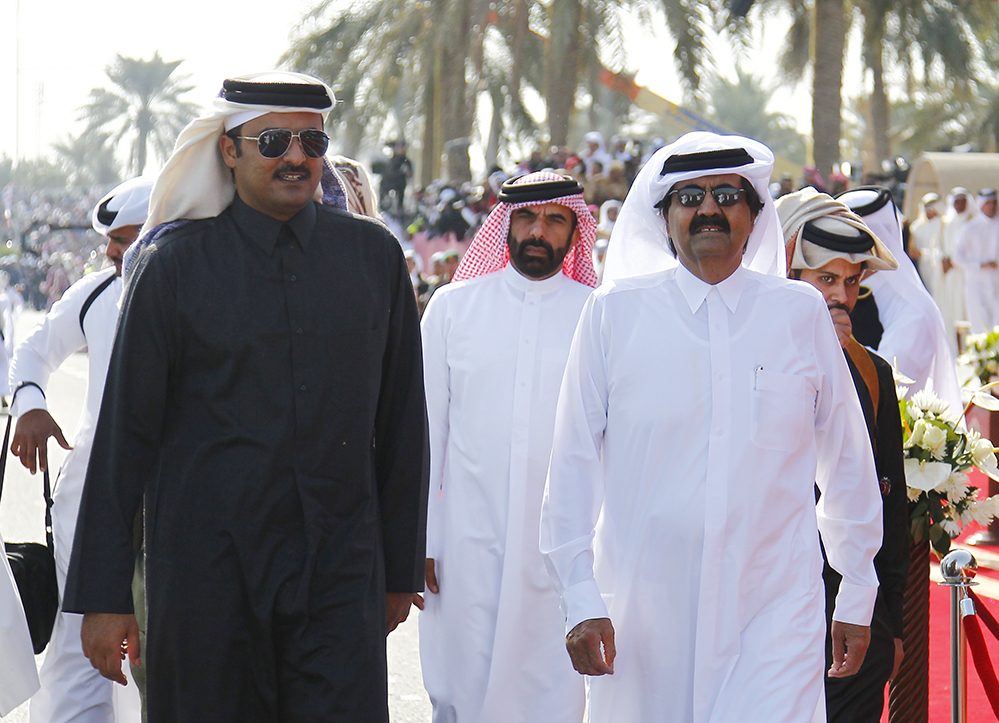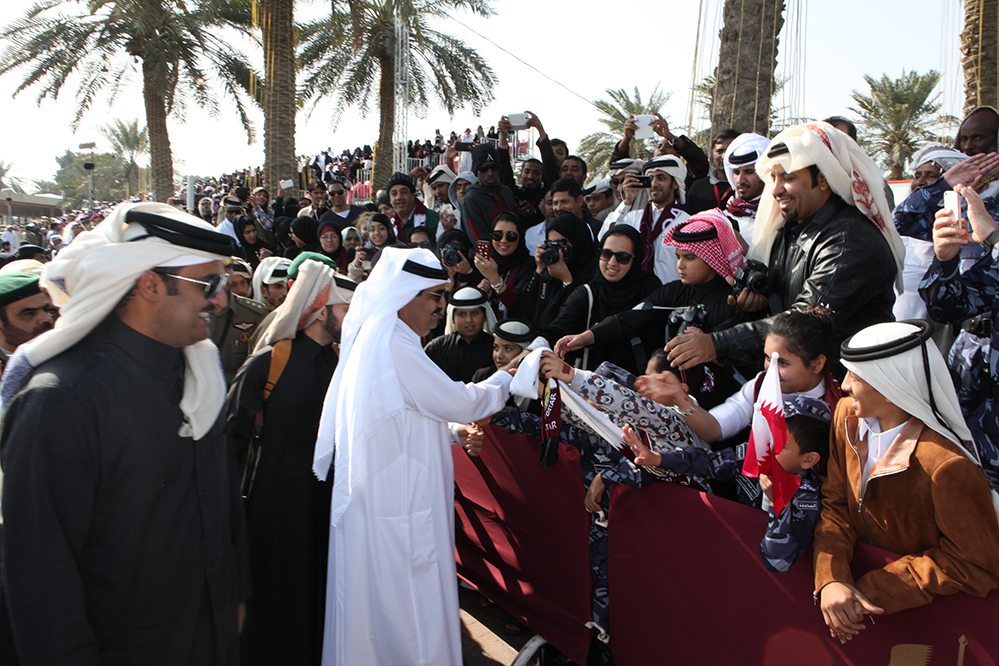 His Highness the Amir Sheikh Tamim bin Hamad Al Thani and His Highness the Father Amir Sheikh Hamad bin Khalifa Al Thani attended the country's 6th national parade which was held on the Doha Corniche this morning.
HH the Personal Representative of HH the Amir Sheikh Jassim bin Hamad Al Thani, HH Sheikh Abdullah bin Khalifa Al Thani, HH Sheikh Mohammed bin Khalifa Al Thani and Their Excellencies the sons of HH the Father Amir also attended the parade.
The event was also attended by HE the Prime Minister and Interior Minister Sheikh Abdullah bin Nasser bin Khalifa Al Thnai, HE Chairman of the Administrative Control and Transparency Authority Abdullah bin Hamad Al-Attiyah, HE Speaker of the Advisory Council Mohammed bin Mubarak al-Khulaifi and his deputy, as well as a number of Their Excellencies Sheikhs, Ministers and distinguished guests along with Their Excellencies heads of diplomatic corps accredited to the State and a number of senior army and police officers.
The parade started with the national anthem and the firing of 18-shot gun to celebrate the National Day then verses from the Holy Quran were recited.
The parade included a dropping of parachutists belonging to the Armed Forces and the Internal Security Force (Lekhwiya) and the infantry columns of the Army, the Police and the Amiri guard. A parade of the thorough-bred and purely Arabian horses and camels were also made on the occasion.
It also included a procession of the old and modern armoured vehicles, gears and equipment and an air parade of the air fighters and helicopters and another naval parade of traditional ships.
Students belonging to schools, the Shafallah Center, Al-Noor Institute for the Blind and children dressed in Amiri guard uniforms in addition to vehicles belonging to Hamad Medical Corporation and a number of dhow boats also took part in the parade.