HH The Amir and HH The Father Amir Receive Well-wishers of Eid Al-Fitr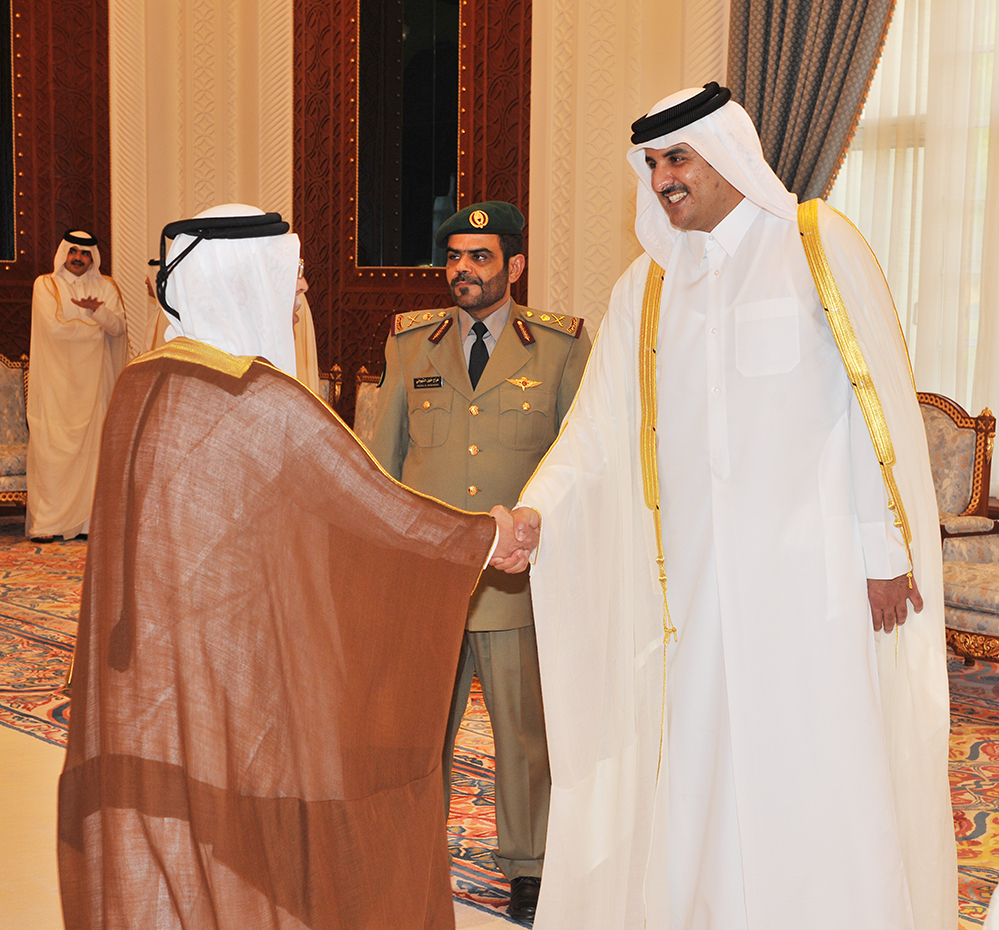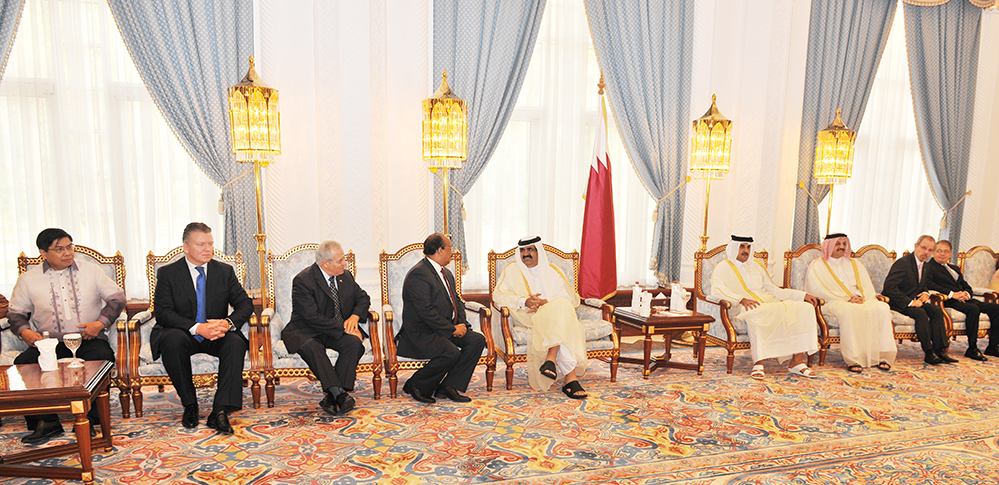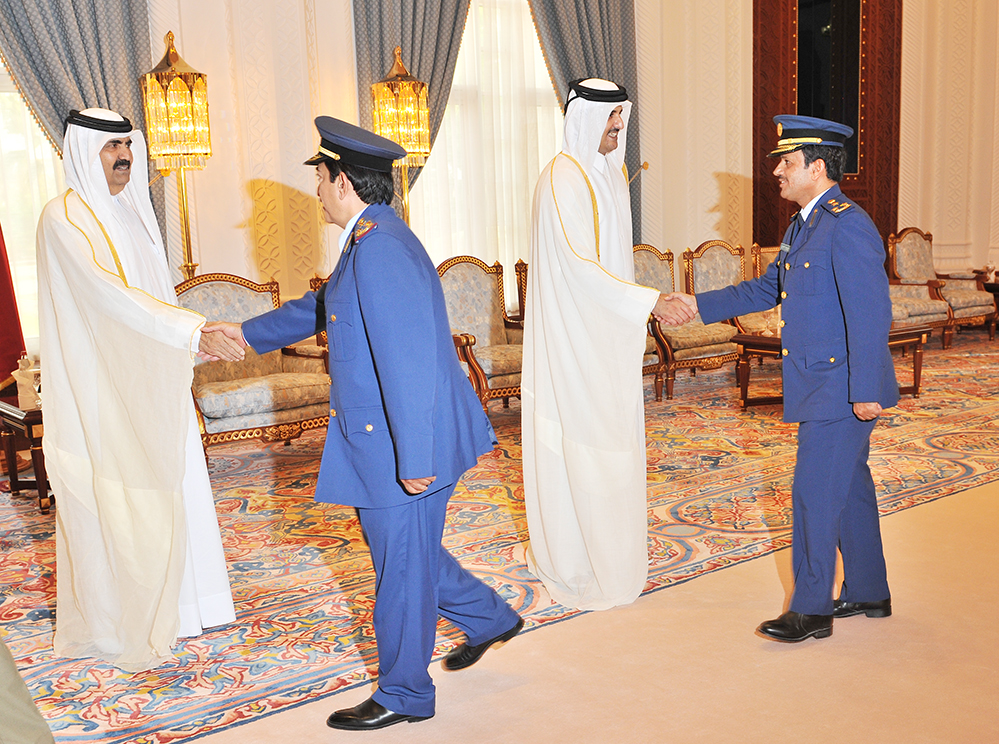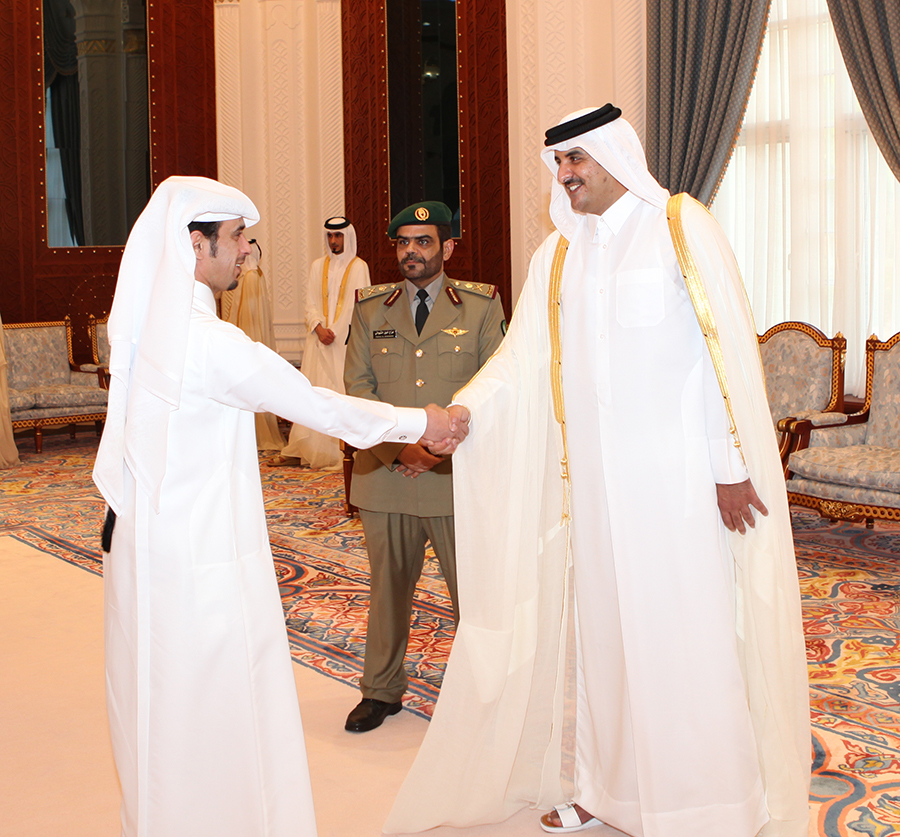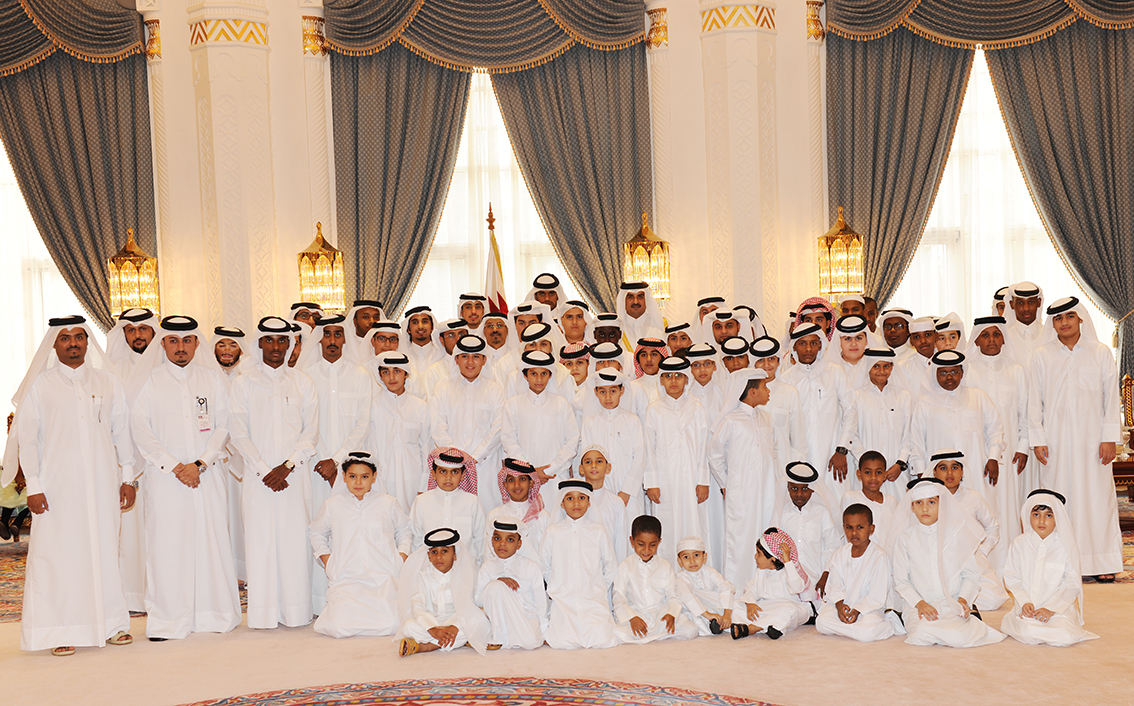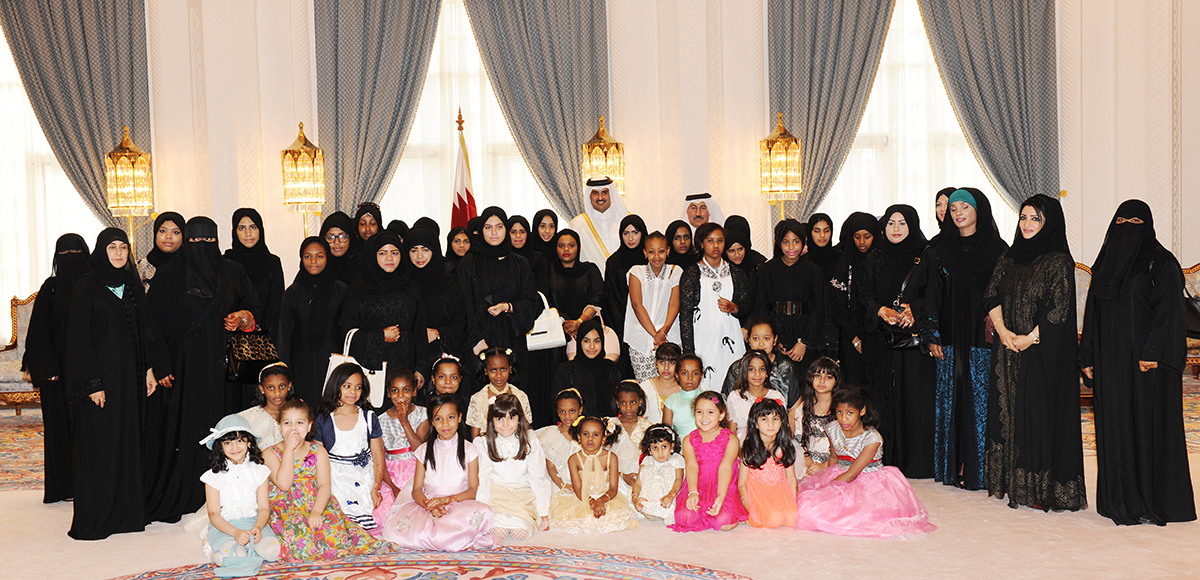 His Highness The Amir Sheikh Tamim bin Hamad Al Thani and His Highness The Father Amir Sheikh Hamad bin Khalifa Al Thani received well-wishers on the occasion of Eid Al-Fitr at Al Wajba Palace.
HH The Amir received Their Excellencies Sheikhs, Ministers, the Speaker of the Advisory (Shura) Council, Ministries' undersecretaries, members of the Shura Council and other citizens. HH The Amir also received Their Excellencies Heads of Diplomatic Missions, armed forces, police officers, and Directors of departments and national institutions.
HH The Amir also received children of the Qatar Orphan Foundation (Dhreima).