HH The Amir Patronises Meeting of Heads of Diplomatic Missions Abroad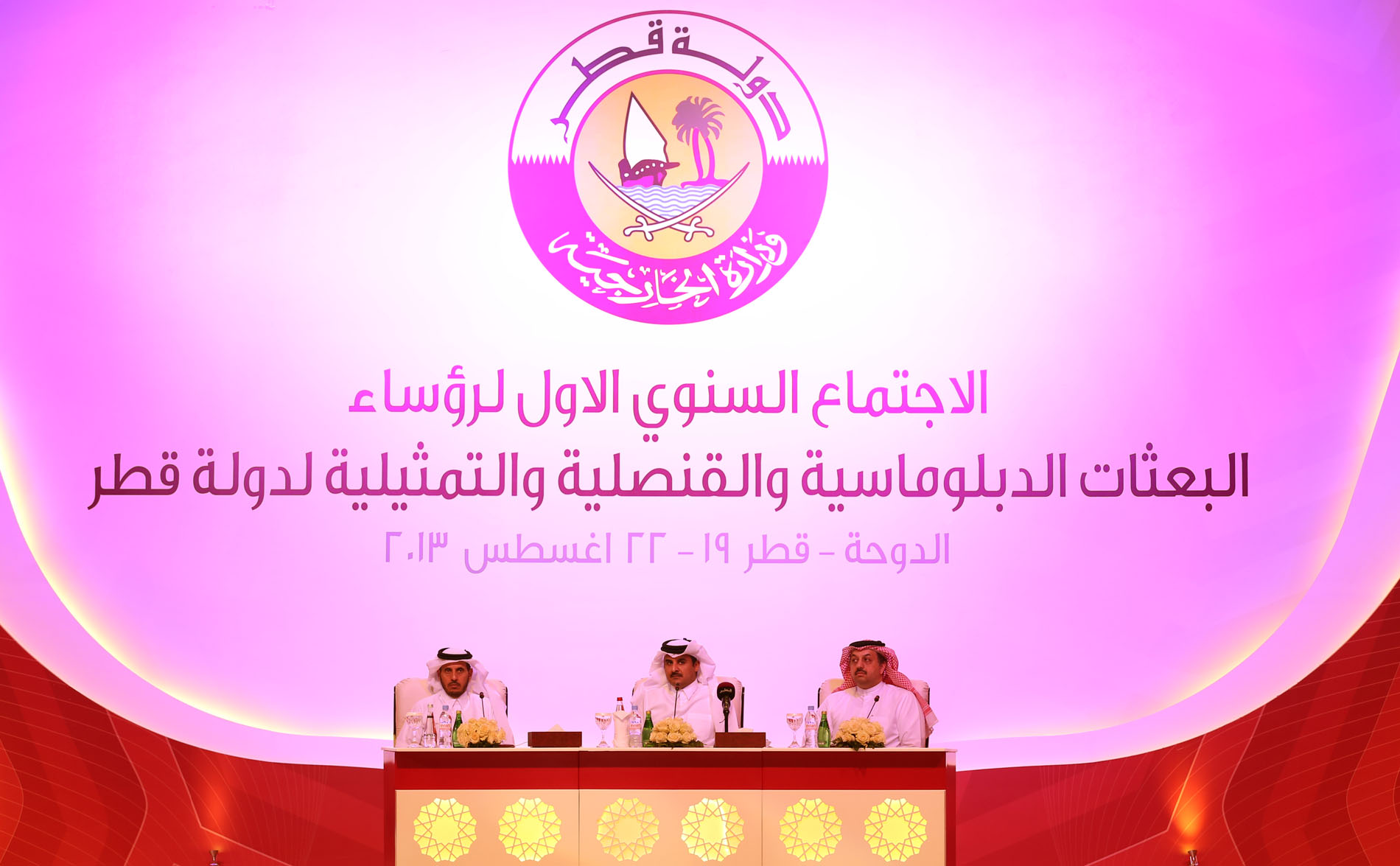 His Highness The Amir Sheikh Tamim bin Hamad Al Thani patronised the inauguration of the first annual meeting of heads of diplomatic, consular and representation missions of the State of Qatar.
HH The Amir praised the efforts of the Qatari diplomats abroad and commended the role of the diplomatic corps' personnel in enhancing relations and cooperation between the State of Qatar and world countries.
HH The Amir also stressed the continuation of the protection and care for the interests of the state and citizens abroad, as well as the work to overcome and facilitate all the obstacles faced by citizens in all sincerity.